Christmas and New Year's celebration has just finished, but another special day is about to come. Valentine's Day is one of the most anticipated events for girls because this is the time to celebrate love and relationship with their partners. Although it seems like it is a bit far away, and there is more urgent stuff that needs to be done, it's never too early to think about what to give her. In fact, it's quite challenging, so better start early with gift hunting. Undeniably, she is special therefore she deserves something out of the ordinary. Here are a few thoughtful gift ideas that will surely blow her mind.
Keychain
Small and simple but if she is always on the go, busy type, car-driving gal, giving her a stylish keychain is perfect. This will still keep her keys together and will never get lost. Imagine how difficult it is to recover missing car keys when running late on rush hours, it is insane!
Soft Sole Indoor Slippers
After all, days work and pressures, relaxing at home is never better without a soft sole indoor slipper. It is not only comfy but helps relieve stress on the feet. If your girl is always wearing high heels in the office, these sandals will give her feet rest and help it ease the pain. Look for something cute, unique and colorful, or matching couple slippers. It also protects the feet from unwanted dirt and keeps it warm during cold weather.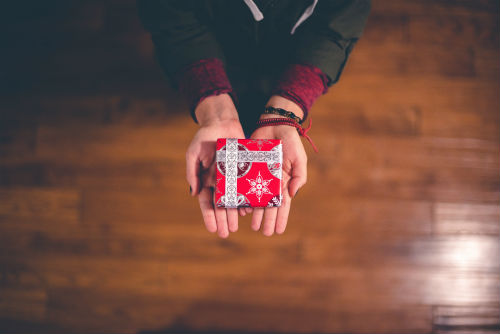 Cosmetic Pouch
Every girl loves to look her finest, and with the help of makeup, she can retouch here and there to look her best. The hassle is unimaginable trying to find make-up inside a bag full of stuff, mainly if it's scattered in different sections. Giving her a makeup pouch will keep her stuff organized. Choose one with dividers; this will help separate different cosmetics and makeup necessities.
Spa Treatment
To give her relief from the pressures of work and everyday demands, a spa treatment is a wonderful gift idea. Spa is the best way to help her relax and rejuvenate. Giving her a time to rest and loosen up is a selfless move that she will surely appreciate. There are also special promos for couples that can be arranged so that one can spend the special day with their sweetheart on a pampering galore.
Journal
Even if she's not a writer, she can keep happy memories of love, travel, and experiences in her journal. Journaling is proven to have mental and emotional benefits. The sharpest minds, innovators, and thinkers in history recommend it. Journaling helps clear the mind and keeps things in one's head organized. Entries don't require expertise in English grammar, only write whatever comes to mind and it's good to go.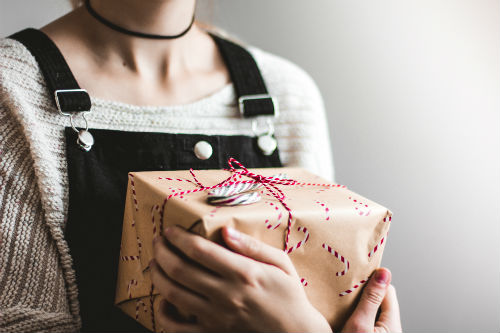 Watch
This is unquestionably a necessity of daily existence. To keep track of time, the wristwatch is a perfect gift idea for her. For working women, a watch is a must-have, as this keeps her on track with her agenda. There are lots of watches for women to choose from, ranging from plain and simple to ones with unique and creative touch. Choose something fashionable but easy to use, with designs that will compliment her style.
Jewelry
Jewelry like rings, bangles, necklace, or earrings is guaranteed to please her on Valentine's Day. It's an old time gift idea that can be given all year round but particularly special during February. This sparkling bit is genuinely romantic and sets the atmosphere for romance. Jewellery can also be personalized with words or names. It is also extra special if a picture or date (like date of anniversary) is incorporated into your gift.
Material things are not a measure of love and affection, but it is a sure way of showing your appreciation. Gifts don't need to be flashy or expensive, as long as it comes from the heart, it will serve its purpose. The effort and time spent looking for a gift is already hard work, and she will, without doubt, know this. No matter what the gift is, it is the connection that matters.