Underwear, more often than not, is an afterthought and does not take center stage, but the right pair will put a spring in your step and boost your confidence. A Brief History, long gone are the days of buying Kmart underwear by the bulk. The industry has been going through radical changes since the 70's. I think we can all remember Calvin Klein's underwear campaign starring Brooke Shields – if not, I'm dating myself – and what an impact that had on the underwear business. Since then, more and more designers have jumped on the bandwagon, including my favorite brand Armani. That is not to say all designer undergarments are created equal and it's probably best to stick with brands that actually specialize in underwear.
The fact is, if you want to be comfortable, you're going to have to spend a little doe on your briefs. With new technologies in the industry, underwear has joined the 21st century and one company who has a foothold in the booming business is Mack Weldon.
Mack Weldon was founded by Michael Isaacman and Brian Berger who wanted more out of their basics and always questioned how something so essential as quality underwear, tee's and socks were so hard to find. They started from scratch and engineered their own fabric. They made sure the design process was meticulous so you can count on the fit is the same each time.
Mack Weldon fabrics include:
18-Hour Jersey
Their first and most popular fabric is a blend of cotton, beechwood modal, and Lycra. The fabric sits for 18 hours before it's cut – that's how long it takes for the material to naturally expand. The result is a consistent fit and unparalleled softness.
Silver
Silver is special due to its natural antimicrobial and thermoregulating properties. It's favored by Olympic athletes, U.S Special Forces and NASA for its ability to deliver smart performance. It kills odors by neutralizing bacteria and keeps you feeling cool and fresh all day.
Airknit
Staying cool is on top of most men's list when it comes to underwear. When the factory accidentally sent the duo a pair of underwear that was constructed from the material used in their cooling vents, they were inspired. Designed for maximum breathability no matter what kind of heat you're facing.
On Mackweldon.com you have the ability to shop by fabric or style. Briefs start at only $19 per pair.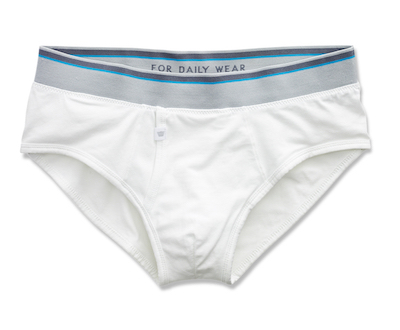 SAXX is another company who are changing the underwear industry by design technology. The company has patented technologies such as:
BALLPARK POUCH™
SAXX houses the BallPark Pouch™ construction. Designed for contact-free support, this 3D hammock-shaped pouch keeps everything in place thanks to mesh panels that prevent skin-against-skin friction, and no exposed stitching for chafe-free comfort.
THREE-D FIT™
All SAXX underwear is ergonomically shaped around large muscle groups, curves and contours for support without constriction. Seams are strategically positioned to eliminate chafing at potential friction points. Taking a 360-degree view of the body and use nine panels of fabric to create 3D shaping around glutes, thighs, quads, and hamstrings, including the built-in mesh panels or our patented BallPark Pouch™.
FLAT OUT SEAMS™
The SAXX collection features Flat Out Seams™ for smooth, against-the-skin contact. While most underwear companies place the raised-thread seam against the body, SAXX reversed conventional thinking and placed the flatter, softer side of the seam inward, for chafe-free comfort.
SAXX blends materials such as spandex with polyester, Modal, viscose, nylon, merino wool or cotton to ensure comfort.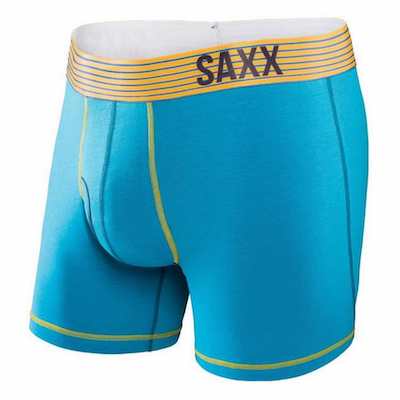 More options
If you don't want to spend a lot on underwear, but want quality, try 2(X) IST. The 100% cotton underwear comes in an array of colors and styles. Whether you're a briefs kind of guy or a boxer aficionado, this brand has you covered. And with so many choices, you can find a pair to fit your budget.
Another option is Frank Dandy underwear. While Frank Dandy is a bit more fashion forward, you will feel still feel masculine in these undergarments. Available in briefs, boxer briefs, and undershirts, Dandy will most certainly make you feel dandy.
If you're willing to spend up to $49 for a single pair, Greg Hommes is a great option. Available in several different styles and colors, including bright red thongs and hot pink G Strings, say what?
There is something to be said about a quality pair of underwear.