Maneuvering in the city is a challenge for any motorist. The many frustrations and complexities have forced city residents to break out bicycles. In fact, the big cities, such as New York and Boston, have enacted city-run bike sharing programs. With a small yearly fee (most of them run as high as $130 a year), city riders could find a bike at practically any corner and return it to another spot near their destination.
Still, there's nothing like having a bike of your own, and choosing your first bike for the city is a chore. There are several types to choose from: the commuter, the road bike, the hybrid and the fold-up. If you are having trouble finding the style that fits your needs, then here are 10 bikes that will make your decision easier.
Public Bikes V7 Comfort 7-Speed City Bike
In comparison to the road bikes (which feature drop handlebars), the Public Bikes V7 is all about comfort and ease. You are constantly sitting in an upright position, providing constant comfortability and less strain on your back and neck. This seven-speed version will give you options when hitting hills or bumps in the city.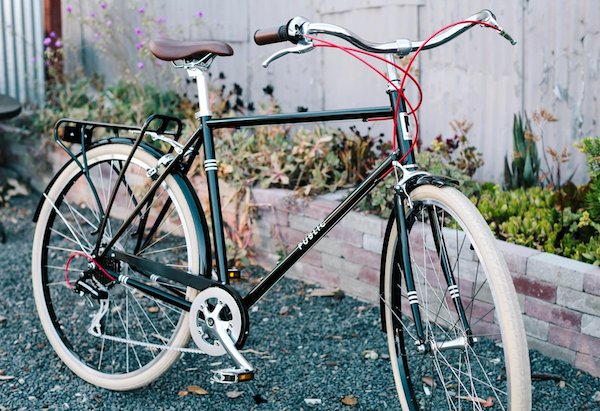 Image credit: [Public Bikes]
Raleigh Detour 2 Step Thru Comfort Bike
The low crossbar this gem will provide extra smooth riding as well as ease when getting off and on the bike. The step-through frame will also make it better to stand up, creating a better experience when stopping at intersections and lights.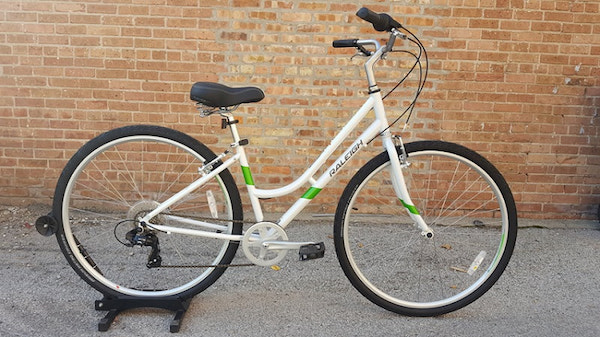 Image credit: [Mountain Bike Reviewer]
Linus Roadster Sport
The appearance of [the Linus Roadster]https://www.linusbike.com/collections/bikes-roadster-sport-roadster-8) — with its white tires, brown handles and brown seat — is appealing to the eye. Many bike enthusiasts have flocked to this "retro-urban style" version because it recalls many of the European models of the 1960s and 70s. There are many modern features such as fenders to fight off dirt and wet roads.


Image credit: [West Auction]
At first, the simple appearance of the Franklin 3 looks like a single-geared bike but it's far from it. This is a three-speed bike with an impeccable internal geared system. The gears are hidden inside the hub and the chains don't move when you change gears. This all adds up to an easy-operating ride with a great look.


Image credit: [Brooklyn Bicycle Company]
Jamis Bikes Coda
The new wave of bikes — similar to newer automobiles — is the hybrid edition. You have the speed of a road bike with the comfort of a basic one. The versatility gives you the option of using the Jamis Bikes Coda as a commuter and then for fitness when you are at your leisure. The bike, with its light-weight frame, translates to more speed on rugged roads but durable enough for the city.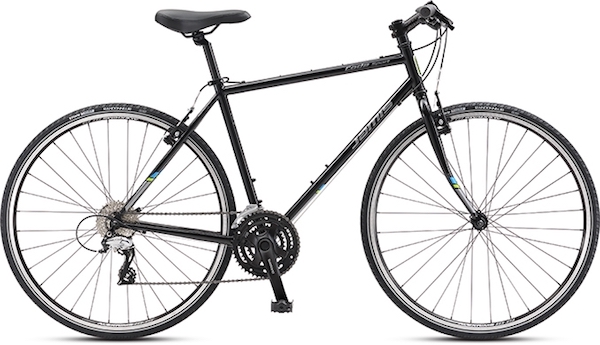 Image credit: [Colorado Ski Shop]
Specialized Sirrus
For the price — it goes for $500 on average — the bike a steal for its aluminum frame. That will translate to a smoother and faster commute to work in the city. Just like other hybrids, you will be able to do laps in the park for cardio and uphill challenges without any issues.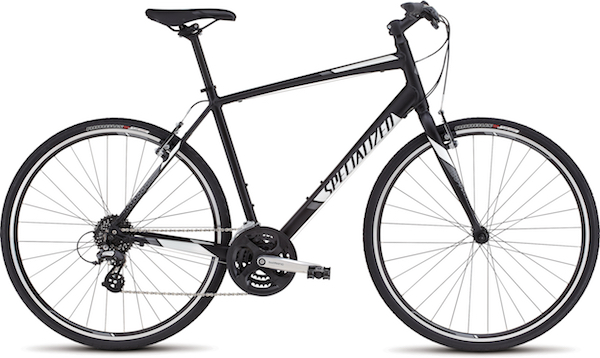 Image credit: [Specialized Sirrus]
Surly Flat Bar Cross-Check
The Surly Flat Bar is the ultimate in hybrid bikes. First, you have a built-in rack and option for the fender. Still, the bike remains sturdy and universal for any situation, a perfect choice for city bikers. A modest feature that will benefit city dwellers is the removal decals, a major deterrent for bike thieves.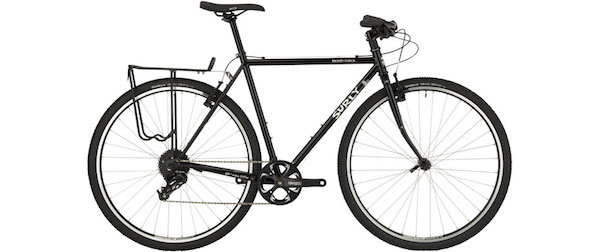 Image credit: [Surly Bikes]
Vilano Shadow 3.0 Road Bike
The fitness bikes, also known as road bikes, aren't usually suitable for commuters. The Vilano Shadow changes all of that. The bike has drop handlebars to bring your body forward and more aerodynamic when speeding down streets. The Shadow is also a great entry-level road bike for city bikers.


Image credit: [Bikes Reviewed]
Dahon Bikes Mariner D8 Folding Bike
The biggest complaint with having a bike in the city is finding space for storage. The fold-up option has become a popular selection. The Dahon Bike offers lightweight (it has an aluminum body) with an amazing height-adapting feature, accommodating riders under 5 feet and more than six feet tall.


Image credit: [Upzy]
Electra Townie Go! Bike
The wave of the future is slowly peaking its head. Many biking experts believe that the motorized bikes will be "what cars were to the horse and buggy," Zen Bikes owner John Keoshgerian told New York Magazine. The electric bike allows riders far from the city a quicker option, even though many aren't sure they are street legal just yet. The Electra Townie is a great option, however, because you have both the pedal-assist feature with a motor, and they are legal in large cities such as New York.


Image credit: [California Bicycles]
Searching for the best bicycle requires you to adopt a similar approach to buying a car. The bicycle must fit your everyday needs as well as keeping you comfortable and confident on the road. The best tip is to take your time and maintain patience. The bicycle of your dreams is already calling you.
Image credit: [Unsplash]