Odds are, you've ridden a bike at some time in your life and haven't forgotten how to do it. You might just be looking for an excuse to do something physical outside this summer. If you're here it probably means that at some point you've stopped, and are looking to get back into it for whatever the reason may be. You might just be looking for an excuse to get do something physical outside in the weather right around the corner.
Let's take a look at some of those reasons, shall we? Maybe you're looking for a beater, a basic bike that'll get you around town in a sleek and relatively stylish manner. Maybe you're looking for the everyday commuters bike; something lightweight, reliable, and not particularly flashy. You might even be trying to impress that girl who just invited you to go biking up a mountain trail on Tinder because you lied and said you were really into mountain biking. Whatever the reason may be, there's a bike out there for you, and we've got you covered!
The Everyday Rider: Critical Cycles
These are the kind of bikes designed to function as the aforementioned beater bike. They can really be used for simple commutes to relatively nearby places (areas you could likely walk if you really really had to). With this bike, you're hoping for comfortable handling, possibly a bell to alert cars and passersby, and one you can assemble yourself.
Enter Critical Cycles by Westridge Outdoors. Their mission is to craft extremely easy to use bicycles designed for everyday use in any area you can think of. They've got a wide selection of bikes from their unique 1 speed Chatham Beach Cruiser, to the 21 Barron Hybrid Fitness Bike, if you're trying to really switch up your style. Perhaps even most importantly, is the fact that they are all extremely affordable. When you consider that many performance bikes can cost upwards of 4 grand, $100 to $300 doesn't sound so bad.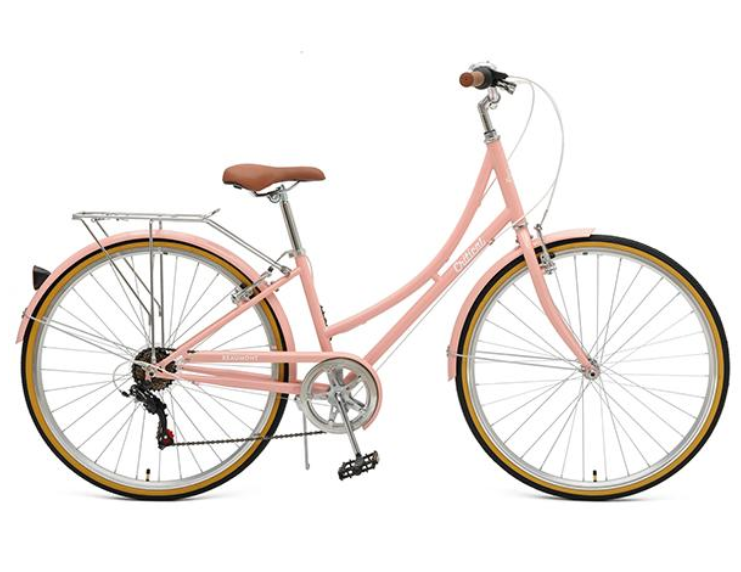 My personal suggestion would have to be the Beaumont City Bike. It's there best reviewed and most purchased offering, and for good reason. The bike is modern, sleek and stylish while retaining the classic feel of a "man about town". The bike is also fitted with a little chassis on the back, allowing for some minimal storage options, by tying any manner of bag or perhaps even a lightweight extra seating arrangement to the back above the rear wheel. It's a sturdy but simple offering, making it the most versatile option for your everyday rider. Order one to be shipped to you and assemble it yourself, you'll be cruising in no time at all.
The Serious Cyclist
Alright, how serious are you about this? Because these bikes can really get up there in terms of price and performance. We're talking bikes that cost $5000 and up because they are designed to take you up a mountain without fail. We're talking cycles like the Orbea Rallon M-LTD, released this year, going for around $8,999. This 150mm-travel bike has an asymmetrical carbon-frame design equipped with the latest in coil-over shock and a Fox 36 FLoat Factory FIT RC2 fork. This is a crazy racing bike that any biker would be super impressed to see you riding.
Whats that? Not interesting the highest performance, most expensive, and frankly poorly colored (purple and orange) bike on the whole block? Never fear. I've gone through the trouble of finding you some perfect substitutes that don't require a second mortgage on your house, just so you can impress that fitness-nut date you landed on whatever app.
How about a bike that'll get you through most any terrain without worry it'll give out on you, a bike designed to offer you 3×8-speed shifters, manual breaks and a TIG welded aluminum frame designed to brave mountains trails and cross-country roads alike? What if I told you it'd only cost you something like $280 and you'd be set for the foreseeable future? Look no further than the Nashbar 26-inch Disc Mountain Bike, designed to be highly customizable as your skill level progresses in the trail-biking arena.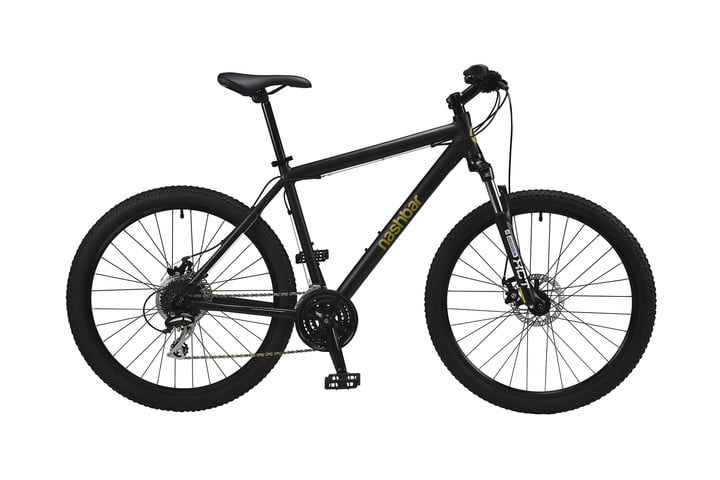 Biking is great cardio and can be even better to get you out of the house and covering some distance when the weather is encouraging you to do so. Bring your bike everywhere and anywhere, but most importantly, get it for a reasonable entry fee, and be realistic about what it's intended uses will be in your life. In other words, don't buy an $8000 bike for one race out of the year.
Image Credit: Philip M