Since I left corporate America more than a decade ago, employers have become way laxer and the suit and have taken a backseat to polos and chinos. Companies such as ZAPPOS, AMAZON and even Quicken Loans have all adopted a casual attire work environment. If you work in tech, then you're used to a casual workplace, in fact, it's encouraged. Companies such as Facebook, Twitter and Google will never force feed you a tie.
Someone recently asked me my definition of business casual and it stumped me because my idea of business casual doesn't mesh with the norm. I mean my idea of business casual would be a pair of 100% wool Tartan Plaid slacks, a Gucci turtleneck sweater and a velvet sports coat – this would not work for 95% of the population. While I could recommend khakis, a dress shirt with no tie and a blue blazer with gold buttons that would be way too easy. If you want to make a statement on casual Friday or if you work in an environment that doesn't require you wear a suit, here is what I would suggest.
Recently, as I was thumbing my way through a magazine, I ran across a cologne advertisement – the model had on a pair of lime green slacks, a purple turtleneck sweater, a blue blazer and a pair of loafers. So inspired by the look that I ran out and bought a pair of lime green slacks ( I had the sweater and the blazer.) So that brings us to our first casual Friday look. Colored cotton pants are hot right now, red, yellow, cobalt and even pink, so invest in a couple of pairs. I would say skip the dress shirt and go with a crewneck sweater. V-neck sweaters should only be worn over a button down dress shirts or a crew neck t-shirt at the office – nobody needs to see your chest hair. And when it comes to sweaters, only 100% merino wool or Pima cotton – absolutely no rayon, polyester or acrylic. Top it all off with either a pea coat or a patterned blazer.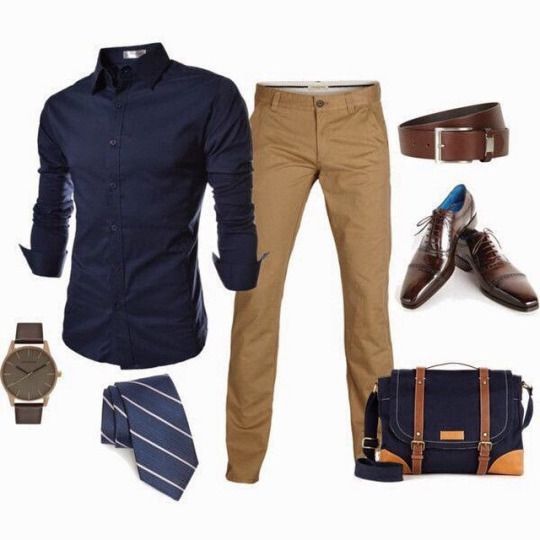 Speaking of blazers, go for a slightly shorter cut in cotton knit. Because the texture is similar to a sweater, it goes effortlessly with jeans or cotton chinos. You should always keep a blazer handy regardless to instantly formalize your attire.
Shoes should be worn at all times. No flip flops, sandals or boat shoes. Hiking boots are good for one thing and one thing alone, hiking. Plain athletic shoes with little or no branding are now acceptable with a suit, but when representing a corporate image, probably best if you reserve that pair for the gym. Slip-On has casual written all over them. No cowboy boots, ever, however, a nice pair of Beatle boots would make a fashionable statement. If you're having trouble with your casual shoe choice, buy a pair of Rockports. They are durable with clean lines and come in many styles. When going for a casual look, keep the wingtips in the closet and no two-tone shoes.
For all you sports fanatics and gym rats, I have some bad news. No sports jerseys, workout clothes and definitely no tank tops. Undershirts are underwear, let's keep it that way. And no baseball caps, you're in an office, not a park.
If you are working at a startup, the rules take a turn into a super casual land but use common sense. No distressed or destroyed jeans! Dark wash jeans are acceptable, just nothing too tight or too loose and no jeans that expose your underwear – this isn't the hood. Again, sweaters can trump dress shirts. A modern coat will top everything quite nicely.
Give your leather briefcase a rest and instead opt for a canvas messenger bag. Just keep it clean by avoiding any prints of any kind.
This should go without saying, but please take a shower and shave. Just because it's casual day at the office, doesn't give you permission to abandon your grooming routine.
When in doubt, go with khaki slacks, a dress shirt without a tie and the trusty blue blazer with gold buttons. While you won't turn any heads, you won't offend anyone either.
Images courtesy of Pinterest