Bond, James Bond 25 is set for release in November 2019 and the buzz is already building. Not much more info on the film other than it will be written by Neil Purvis and Robert Wade, longtime collaborators and writers on previous Bond films, including CASINO ROYALE, QUANTUM OF SOLACE, SKYFALL and SPECTRE. Producers Michael G. Wilson and Barbara Broccoli return to produce their 5th in the series.
The popcorn movie's star isn't a mystery either as Daniel Craig still has one more Bond in his contract. After that Craig, who's 49, will likely hand over the reigns to a younger Brit -we'll see. Shortlisted for the coveted role are Yann Demange, Denis Villeneuve, and David Mackenzie.
Since its inception in 1962, Bond has been the king of cool. Super sports cars, beautiful women, high-tech weapons and more beautiful women have been par for the course for the secret agent. And let's not forget the character's fab timepieces. He premiered with a Rolex Submarine and since then has worn everything from a TAG Heuer Professional to an Omega Seamaster. As the character escapes certain death from his depraved counterparts on a regular basis, he does so with an impeccable sense of style.
In bond 24, SPECTRE, the character wore, among other fashionable duds, a Tom Ford racing jacket, Mulberry gloves, Vuarnet sunglasses and, of course, his signature tuxedo. Like his sleek racing jacket, Bond's tux was a Tom Ford. Done in winter white, the slim fitted silk blend jacket was paired with Tom Ford black silk-blend trousers.
Bond also wears a slim fit white Tom Ford evening shirt with french cuffs, a pair of Crockett & Jones Alex shoes, and the Omega Seamaster 300 SPECTRE Limited Edition watch. Craig accessorized with a red carnation in the left lapel, which was perhaps as a nod to Goldfinger (1964) in which Sean Connery also sported a white dinner jacket with peak lapels, black bow tie, and a red carnation.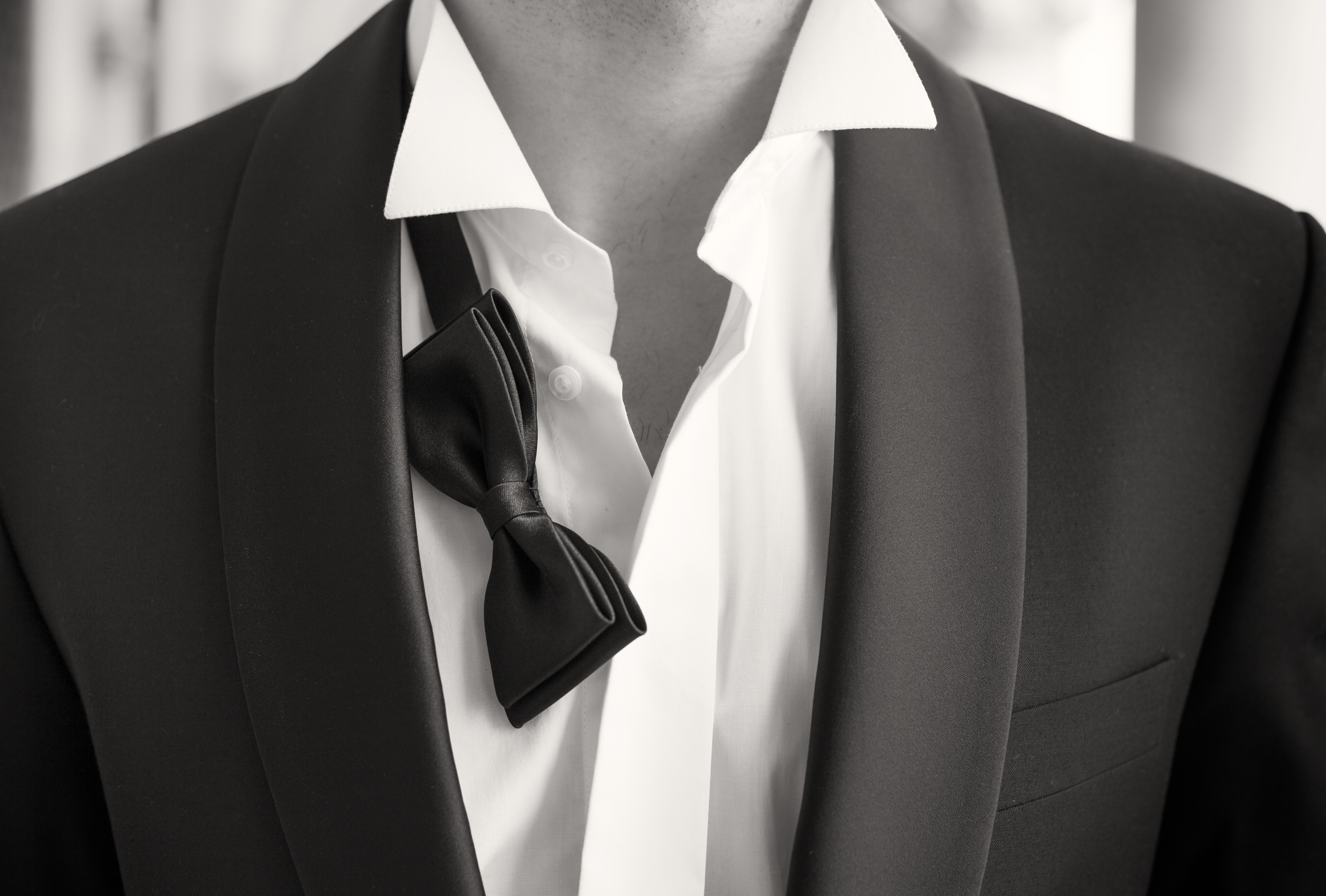 The tuxedo has long been associated with power and prestige since it originated in the US around 1888. It was named after Tuxedo Park, the New York's social elite enclave where it was often seen in its early years. The term 'tuxedo' was capitalized until the 1930s and at first referred only to the jacket. The code words that a tuxedo is required are 'black tie' or 'black tie event.'
Like most of us, I wore a rented tux to my first wedding and every time I acted as best man or did usher duties. Now that I'm older, wiser and attend black tie events, I no longer rent my tuxedo – I own one and so should you.
The first thing to consider when buying a tux is where you will be seen. For myself, I attend art gallery openings, charity galas, and fashion related events. This is a pretty conservative crowd, so my tux reflects a conservative aesthetic. However, by changing out the standard hardware, tie and cummerbund to something more adventurous by Alexander McQueen, I'm able to go from a swanky dinner party to an alternative event without skipping a beat.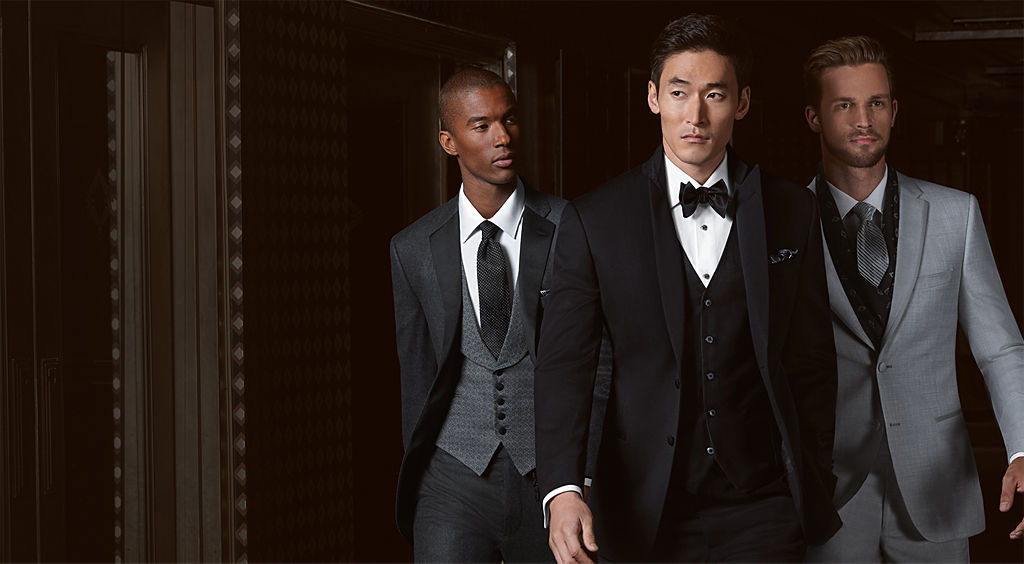 Secondly, 100 percent wool, no exceptions. While polyester is cheaper, the price reflects the quality and the quality of a poly tux is extremely poor. Over time, it will begin to pill after a trip to the cleaners. Wool holds its shape, breathes and doesn't look rented!
Thirdly, no pre-tied bow ties. You're a big boy now, and you need to learn the art of tying a tie. Accessories such as cufflinks, buttons, and cummerbunds should match your tux. Always keep at least two sets to change the mood of your formal attire.
Fourthly, have it custom made. Sure, you could spend $3,000 on a trendy Thom Browne, but why? A custom-made tux will run you around $500, and that includes one set of accessories. Stick with classic black or gray. Red is too trendy and white will spend most of its time at the dry cleaners.
Images by Google