To be honest, I'd never heard of Robert Pattinson until I saw him interviewed on an episode of Charlie Rose.
Nope, I haven't been living under a rock, I'm just not a fan of millennial geared films such as Twilight or Remember Me. And, I've never seen a Harry Potter flick in my life, and I'm ok with that. The Rose interview was concerning Robert Pattinson's new role in the film Good Time, which looks like something I might enjoy. The film was directed by the Safdie brothers whose work includes independent favorites such as Straight Hustle, Daddy Longlegs, and The Black Balloon, so it has a gritty indie appeal. From what I can see, the British actor has done a host of popcorn movies, but this is the first real "film" he has ever been in.
Suddenly, I can't escape the Hollywood heartthrob as his newest project is receiving stellar reviews from even the most demanding critics. Pattinson adopts a convincing New York accent to play Connie Nikas. After a bank robbery gone wrong lands his younger brother in prison, Constantine "Connie" Nikas takes a twisted trip through the city's underworld in a desperate attempt to get his brother Nick (Benny Safdie) out of jail. Lots of action here, but even more appealing is Pattinson's ability to sell the character with an authenticity that is close to the bone – and I've only seen a couple of trailers on YouTube.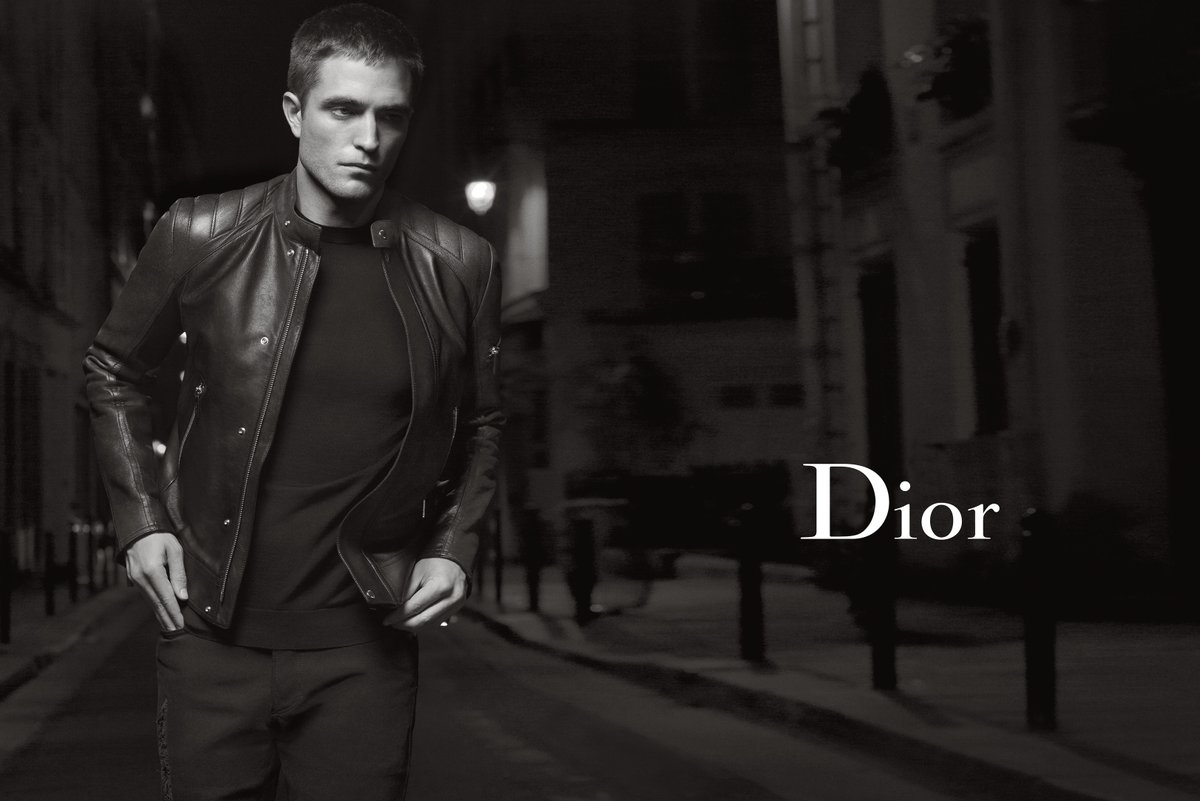 Robert Pattinson has a look that girls swoon over, and boys want to emulate. However, the new role puts the actor on a whole new plain, and now even I have taken notice. He just appeared on the cover of GQ which almost gave me whiplash as I had only seen the interview the night before. Still, I have to say he looks like a real badass with his shirt unbuttoned, 5 o'clock shadow and bedhead hairstyle.
Once you get past the ten pages of advertising, you find a black and white photo of Pattinson. When you scroll down on your tablet, you are treated to the actor in a $2,700 Balenciaga black leather jacket, a $550 Balenciaga shirt and $770 black jeans by Dior Homme. If you're a woman you drool over the man, if you're a fashionista you drool over the outfit – I did the latter. And if you think this guy could be a model – bingo! He's the face of Homme fragrance.
If you want the look, but don't want to look like his twin brother, it is an achievable goal. First thing would be, spike up your hair and don't shave for a couple of days. This isn't a Pattinson original – Brad Pitt first popularized the look in the 1999 film Fight Club, which incidentally if you haven't seen, rent it now. In fact, the Brit takes plenty of cues from Pitt's character, Tyler Durden, and you can probably find similar rags in your local thrift store. But if you don't have time to bargain hunt, there are more options.
I don't know about you, but I'm not in the financial position to spend $2,700 on a Balenciaga black leather jacket or to drop $770 on jeans. If I were to steal this look from Pattinson, Theory has a nice basic leather jacket priced at $995, and 7 For All Mankind has the PAXTYN jean in coated matte black for only $209. I just saved you and me 2,266 bucks; you're welcome.
As I have mentioned before, the 1970s are hot again, and there are many ways to grab the look and make it your own. Firstly, dig through your grandfather's closet and look for his polyester disco shirts – he'll never wear them again, and you can rock them at the club. If granddad threw out all his 70s apparel years before you were born, Etro has you covered with printed shirts starting at $425. If that's too steep for your budget, Thomas Dean has a comparable paisley print for $110.
The first rule about buying wide leg pants is, don't buy them at a costume shop – sorry, but that's just tacky. JUUN.J has a pair of wide leg black wool trousers with pleats. These slacks feature black leather belt detail with press-stud closure, two pockets in the front and two pockets with hidden button closure in the back. Top everything off with a pair of Irwin 55mm sunglasses by TOM. Get the gold, not the silver to pull off an authentic Durden look. You will make Robert Pattinson proud,
Images credit: Getty