The era of the smartwatches has entered the waterproof realm (namely the Apple Watch). That doesn't necessarily mean your regular digital waterproof watch is dead. There's plenty of watches that will fit any style, and there's some that will be more durable than that wonderful Apple Watch or Fitbit that you can take into any number of aquatic adventures.
The newest series of waterproof watches have features that will measure your exercises and steps. There are others that will not even use batteries to operate. So if you are looking for something different to place on your wrist, then here are 10 options that will help you decide on the best one that fits your everyday needs.
Casio G-Shock Frogman Digital
This is the most popular waterproof watch out there. The fact it's a G-Shock is a good start. But it's extremely tough and sturdy. The face is very large and bold with a 53mm that boasts black resin strap. The digital features cater to swimmers with its dive timer, atomic timekeeping, and solar powers. The strong physicality of the watch makes this timepiece a popular edition for the Casio series.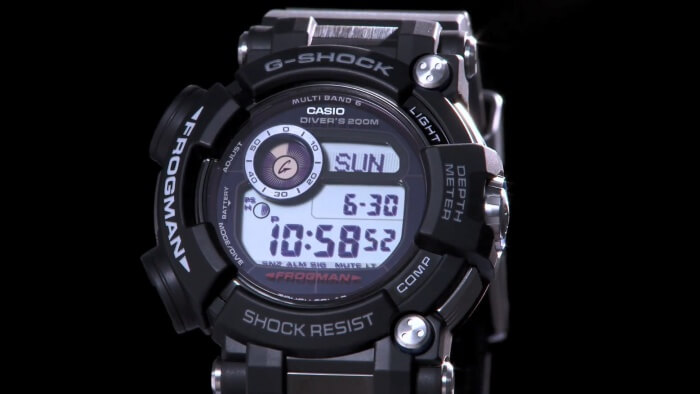 Image credit: Casio [G-Central]
Casio Master of G Rangeman
Again, the G-Shock series takes another notch on this list. This version has been seen as a true "go anywhere, do anything" watch. The Rangeman boasts a triple sensor that will help you track altitude, barometric pressure, and temperature. The most impressive feature with the Rangeman could track altitude measure that reaches waters depths of 2,300-feet. It also holds more than 40 records of data for your recreational use.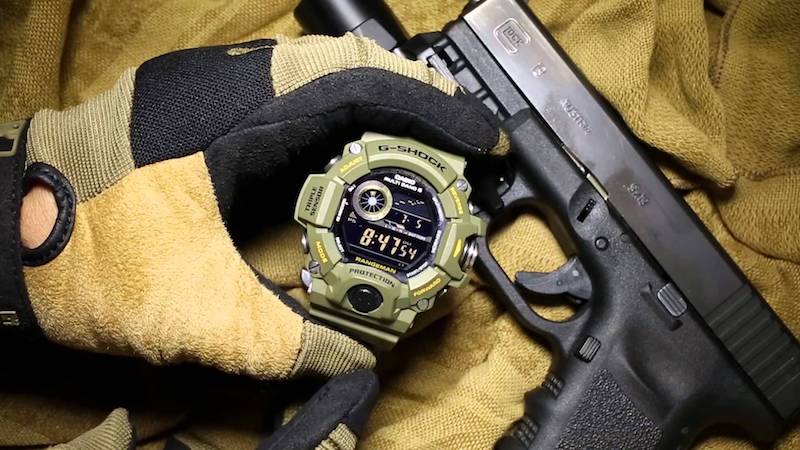 Image credit: Casio [YouTube]
Citizen Eco-Drive Men's Promaster Diver Watch
The Citizen Eco-Drive is a very dependable waterproof timepiece. The battery (there isn't one) is charged via light that converts both natural and artificial light into solar energy to keep the watch working. All you need is a few minutes of light. The durable rubber straps are sleek enough to wear out to an event or a date. So you don't have to worry about changing the watch.


Image credit: Citizen Watches [The Smartest Buyer]
Luminox Evo Navy Seal Blackout
This is probably the most durable watch you will ever wear. That's because the watch was designed for use for Navy SEALs. It's pretty large too with a 44mm face with a carbon-reinforced case. The water resistance level reaches 200 meters. The other features include Swiss quartz movement, unidirectional bezel, and GMT scale. The watch is so strong that you could throw it around the ground (we don't recommend it) and it will keep on ticking.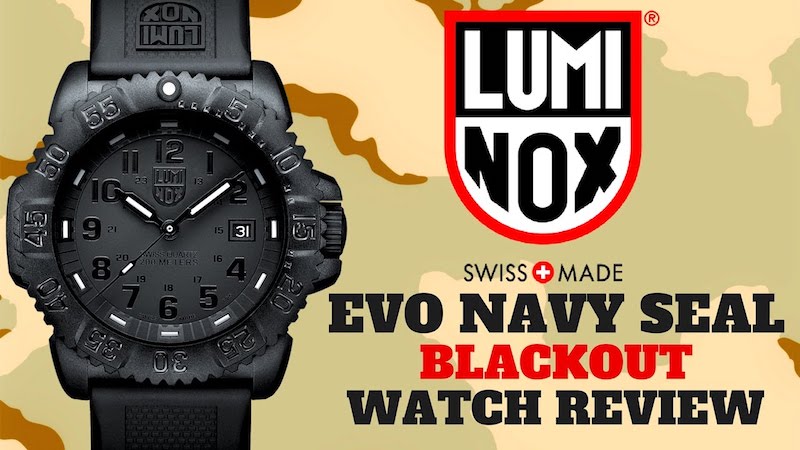 Image credit: Luminox [YouTube]
Garmin Fenix 3 HR
The tech company is usually known for its GPS devices. But their waterproof watch is probably the best-looking on the market. The watch has large clock face with bold digital numbers to tell the time. The watch itself is built for activity tracking as it clocks your distance, stroke count and pace. The only thing you need to do is to program the watch the size of the pool you are in.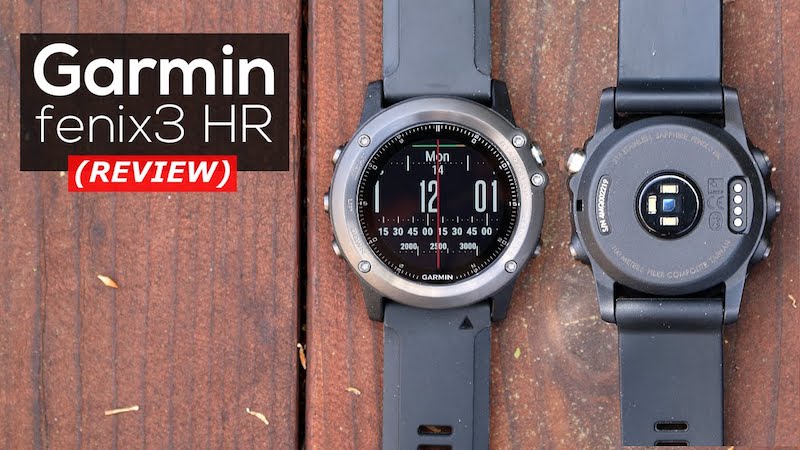 Image credit: Garmin [YouTube]
TAG Heuer Men's WAZ1110.FT8023 Formula Stainless Steel Watch
The watch is designed as sleek as the racing car it's designed after. The stainless steel watch is bold and sharp. There's a sporty look but also chic enough to style every day. The 41mm watch has black rubber strap with perforations to provide better ventilation. The water resistance reaches around 200 meters for the famed watch company.


Image credit: TAG Heuer [Downunder Watches]
Fanmis Military Multifunction
The appearance is similar to the Casio G-Shock series. The biggest features for the extremely masculine design is the multi-light backlight options such as blu
e, green, yellow, red, orange, purple and light purple. There's also a fully-functional compass integrated into the watch as well as a stopwatch function. Considering the options, the cost is relatively inexpensive.


Image credit: Fanmis [YouTube]
Azland Waterproof
The water-proof watch has an appealing look with its black rubber band with blue trim. It's also pretty straightforward with its features. The numbers are easy to read and the Indiglo backlight. That also makes it easy to operate and set up. The price point makes it even more appealing as it's on the low end amongst the waterproof watches.


Image credit: Azland [Amazon]
SNE Digital Sports Watch
The watch may be basic but it also resists to any moisture that your body generates. It holds a 164-foot of water resistance. The watch itself is super lightweight to the point that may not even realize it's on your wrist. But that's because the ventilation is so good to combat the sweat you're producing. It's as durable as any watch around.


Image credit: SNE Watches [Amazon]
Armitron Sport
This is a traditional digital sports watch but it's perfect for any damp or wet condition. The watch resists water up to 330 feet deep. There are also lap timers with multiple time zone and alarms. But the biggest pros with this watch is that it has a resin strap that secures tightly with the stainless buckle. It's also super durable.
The one thing that's certain with all these timepieces is that it will durable and long-lasting. That's something that been an issue with many of the newer smartwatches. The Apple product continues to improve with each generation but there's nothing more reliable than your regular analog watch.


Image credit: Armitron [YouTube]
Image credit: Wahid Hacene [Pexels]