Nowadays there's no such thing as enough power. Proper battery life means more than anything in our tech-driven society. In fact, Apple and Android have allocated a large chunk of their budgets to making phones last longer. Each generation of smartphones has improved the lifecycles of batteries two-fold.
The accessory companies, however, have gone even further. Wireless charging has given customers more freedom. External batteries — both small and large — have doubled in production. The rapid growth of portable chargers has spiked so much that there are hundreds of to choose from. It could become a hassle to pick the best one. That's why we've created the ultimate list in premium portable chargers, ranging from pricey to affordable.
Omnicharge Omni 20
The versatility of this charger is incredible, powering pretty much any type of device you own. And it's surprisingly compact. The square-shaped charger has an AC outlet that delivers around 100W of power to larger devices (you could actually charge your television with this). There are also two USB outlets — one is a Quick Charge 3.0 so you maximize your charges on the run. For around $250, the power bank is a must-buy for those relying on technology regularly.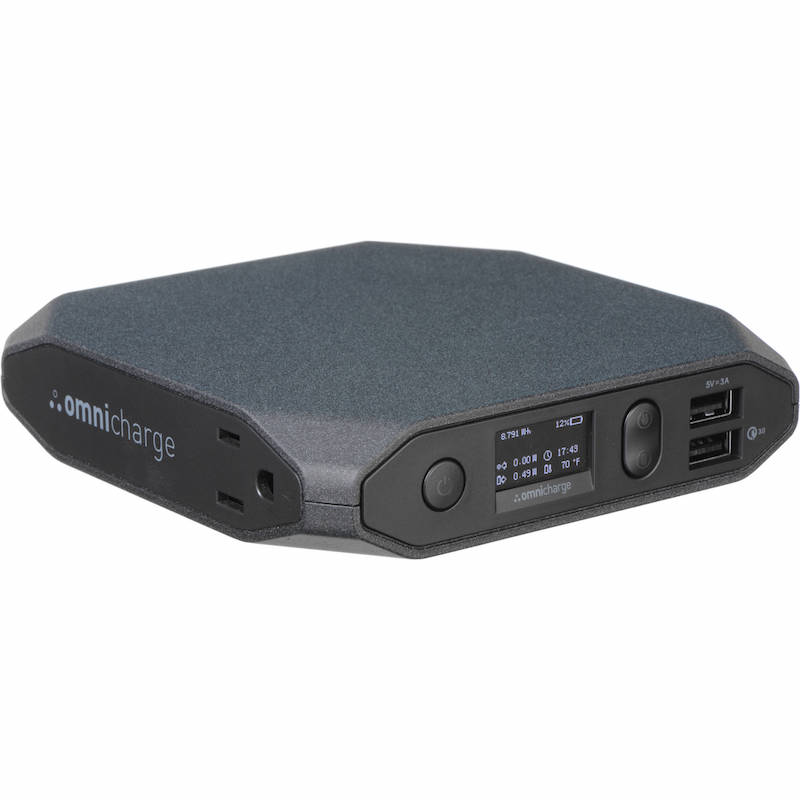 Image credit: [B&H]
Mophie Powerstation AC
Mophie has been the standard for additional power. It has cornered the market on the charging cases for iPhones and Androids. But this external power bank is surely a device to corral if you are a Mophie fan. The Powerstation AC is sleek (it has a fabric finish). It can charge a laptop and supports fast charge features. Another big plus is that you have pass-through charging — meaning you charge the power bank and the other devices at the same time.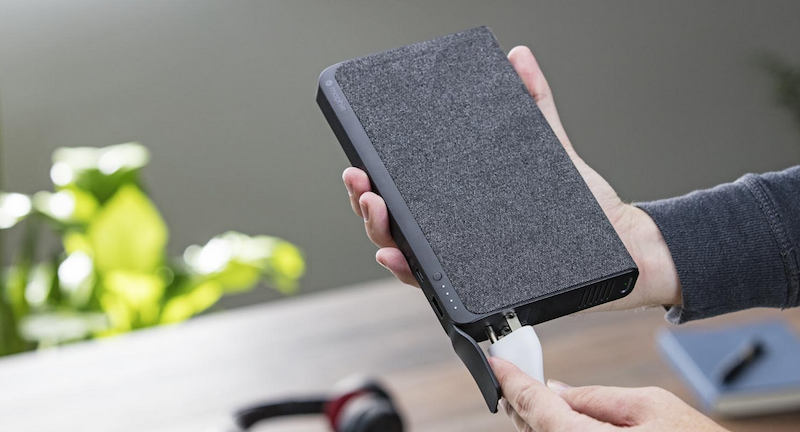 Image credit: [CNET]
iMuto Charger X6 Pro
For the price point — it retails for $50 — the power bank is a gem. The amount of power output the iMuto delivers is mind-boggling as it puts out around 30,000mAh and has several ports to connect your devices. The power capacity is the largest on the market. Conveniently, there is numerical LED on the base of the power bank so you could keep track of when you need to recharge the iMuto. Expect around six full charges for your smartphones.


Image credit: [Tech and Travel]
Cygnett ChargeUp Pro
Cygnett has revamped its entire interface and the power bank to become a force in the field. It's slightly bigger than your smartphone but has three types of ports with varying power outputs — 18W, 10.5W and 45W. The only downside of the Cygnett is that you can't connect other devices when you're using the USB-C port to charge the power bank itself.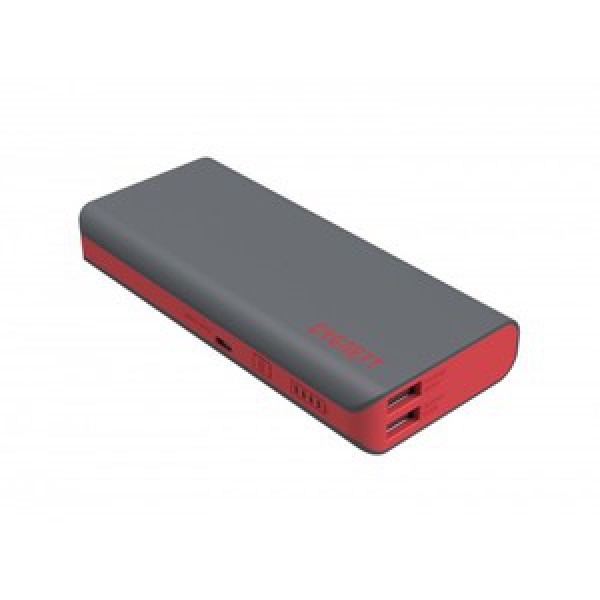 Image credit: [iStyle]
Anker PowerCore II
Undeniably a powerful household device. The PowerCore II carries a massive 20,000mAh power capacity without being too large physically. Similary to the iMuto, you could keep track of the power output on the LED ring on the base of the charge. Regardless, you will have plenty of juice here. Your iPhone will have six charges compared to the four your Samsung will receive.


Image credit: [Anker]
RAVPower HyperAir Wireless Portable Charger
Wireless charging has gone wireless with this charger. This is the ideal accessory for wireless charging lovers as it's definitely the best on the market for that feature. There are additonal ports on the charger, and those are pretty powerful too. You could charge up your Galaxy S9 twice and your iPhone 8 at least four times from the USB ports. The wireless charging pad is a little slower with 7.5W for iPhones and 10W for Samsung phones.


Image credit: [Yahoo]
Flux Portable Charger
This is easily the slimmest portable charger on the market. It's pocket size and extremely lightweight, but it only holds a recharge for a smartphone just once. The fast charge for larger batteries such as the Samsung Galaxy isn't quite effective. Still, the price is $26. There are multiple ports and two built-in cables — a Micro USB cable and an MFi-certified Lightning cable — and you'll hardly realize its in your pocket.


Image credit: [Tech Advisor]
Saber Romeo Power Bank
Don't sleep on the bulky appearance. The Saber Romeo may not look it but this may be one of the best chargers on the market — and for $300 it should be. The square tube is roughly 10.5 inches long and comes in several colors, from blue to red. That's where the sleek features end and the endless charging possibilities begin. Open one end and there's a universal AC outlet that is capable of charging your computer. The other end has ports for your phones and tablets. This is a perfect charger for long flights (it's TSA friendly) and camping trips.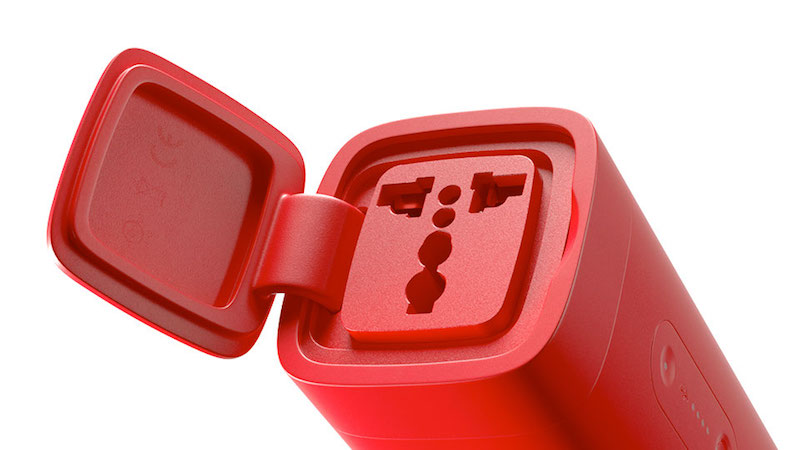 Image credit: [Romeo Power]
EasyAcc MegaCharge D20
The look isn't the best but the performance is amazing. The chunky device has an absurd 20,000mAh of power with several styles of ports to adapt to any type of device or phone. It supports the Qualcomm's Quick Charge (both 2.0 and 3.0). The average amount of charges for a portable device is 4. This one goes way beyond. For the price tag — it's $50 — the EasyAcc is a definite steal.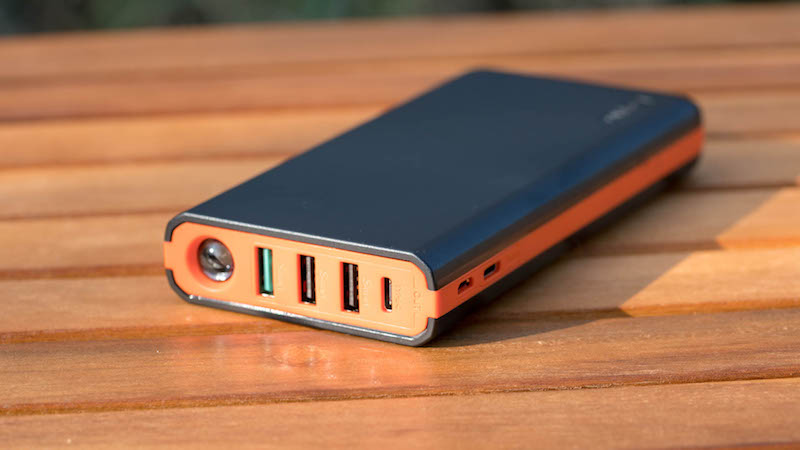 Image credit: [Tech Test]
Tronsmart Presto Power Bank
For those that need to power two devices super fast then this charger is for you. The compact device is slim, lightweight and can juice up phones incredibly fast. But there are only about 2 or 3 charges in the battery pack. So if you are charging two devices, then expect the Transmart to be caput afterward.


Image credit: [Android and Me]
Don't overwhelm yourself making your decision. Most customers want sustainability, reliability, and compactness. A lot of the cheaper charging devices often conk out or take years to charge. So remember to aim for an external battery that offers a proper replenishment on the run, not a long-term solution.
Image credit: Rawpixel [Unsplash]