Forbes has shared their list of the top ten highest paid actresses of 2017. Altogether the women brought in a combined $172.5 million, thanks to a mixture of massive film successes and endorsements. Some of these women are newer to the list while others have been some of the highest paid actresses for quite some time. Here are the top ten female grosses of 2017 and why.
Table of Contents
1. Emma Stone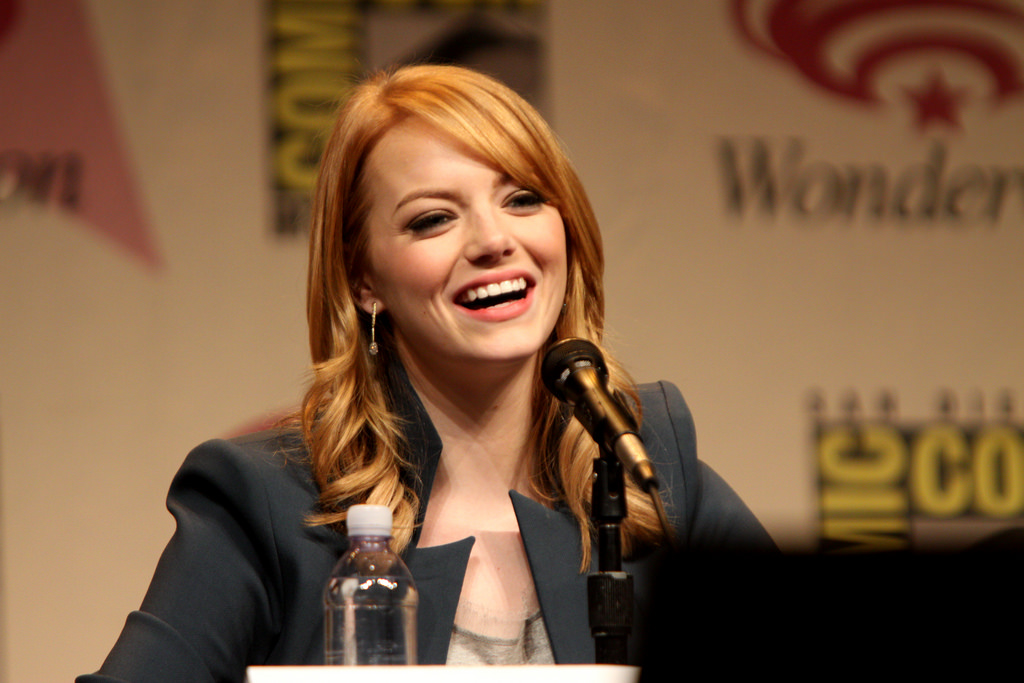 Emma Stone landed in the Forbes number one spot of 2017 after earning $26 million. Most of that money came from Emma's role in the blockbuster musical La La Land, which also won her an Oscar. The film grossed an overall $445.3 million worldwide after being made on a $30 million budget.
Emma has had a long career of blockbuster films, including commercial successes like Easy A, Crazy, Stupid, Love, The Help, The Amazing Spider-Man, and Birdman. Emma's first stage role was in Cabaret, which possibly helped prepare the actress for her singing and dancing role in the life changing La La Land.
Emma championed for her acting career at a young age, creating a power point presentation called "Project Hollywood" to convince her parents that they should allow her to drop out of school to pursue an acting career. They ultimately agreed and moved out to Los Angeles. She was 15 at the time.
2. Jennifer Aniston
Jennifer Aniston landed in the number two spot on the list just behind Emma with $25.5 million. A lot of Jennifer's earnings are of the extra variety. She still makes a ton of money from Friends as well as from her endorsement deals with brands like Aveeno, SmartWater, and Emirates Airlines. The entire cast of Friends was making around $1 million per episode by the end of the show's ten-year run, but it's the syndication deals that continue to bring in the big bucks.
Jennifer still makes upwards of $20 million a year from her Friends residuals alone, thanks to the fact that the show is almost always playing at every moment of the day somewhere. Rachel turned down a role on Saturday Night Live to take the job in the first place, which ended up being a brilliant move on her part.
With all that money coming in Jennifer never has to work again, but that truth has allowed her some creative freedom for choosing her projects.
3. Jennifer Lawrence
Jennifer Lawrence ended up in the number three spot this year at $24 million, which was a drop after being in the number one spot both in 2015 and 2016. Some of this year's money came from upfronts for the films Mother! And Red Sparrow. Some of it came from a hefty Dior contract. In recent years Jennifer has landed towards the top of the list for the Hunger Games films, which she did not have a release of this year.
Jennifer started acting as a teenager, but it was the Hunger Games films that made her a huge star. Her earnings from those films made her highest-grossing action heroine of all time, made even more remarkable by her relatively young age. She became the second youngest winner of the Best Actress Academy Award when she took it home for Silver Linings Playbook in 2012. In addition to commercial successful critically acclaimed films, she also has starred in a variety of blockbusters like X-Men. Overall Jennifer's films have grossed over $5.5 billion worldwide.
4. Melissa McCarthy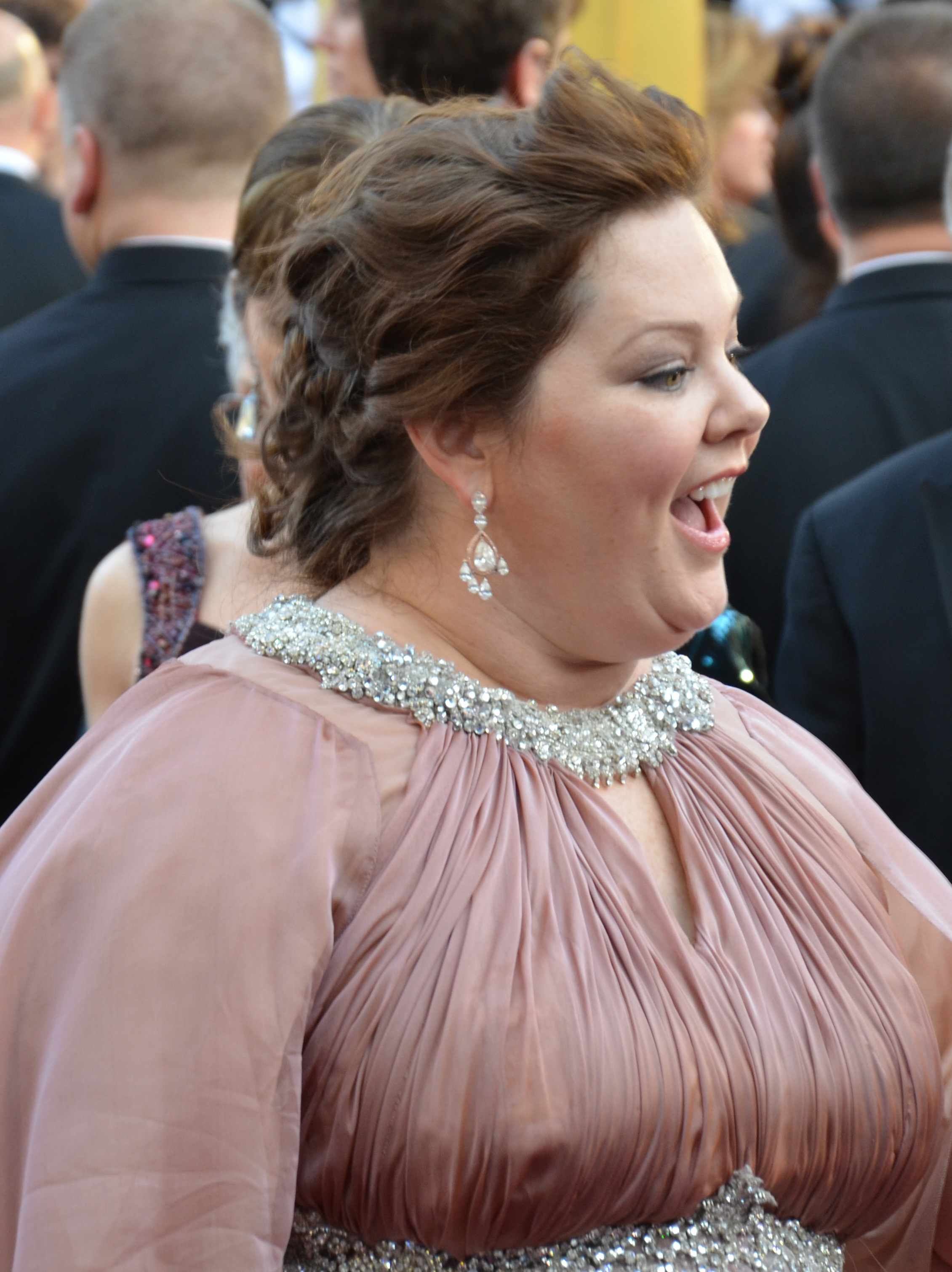 Much of Melissa McCarthy's $18 million earnings for the years came from film residuals from movies like Ghostbusters and Life of the Party. It was a drop from her number three spot in 2016, where she landed after pulling in $33 million. She currently can command around $10 million per film role.
Melissa's first major TV role was playing Sookie on Gilmore Girls.
Her film career took off with the success of Bridesmaids. That comedy role earned her nominations for an Academy Award, BAFTA, and a Screen Actors Guild Award. Since then she has continued her journey in film and more recently starred in the Ghostbusters remake and The Boss. She and her husband Ben Falcone started their own production company On The Day in 2015. Tammy was their first project. Fun fact: Melissa is cousins with Jenny McCarthy.
5. Mila Kunis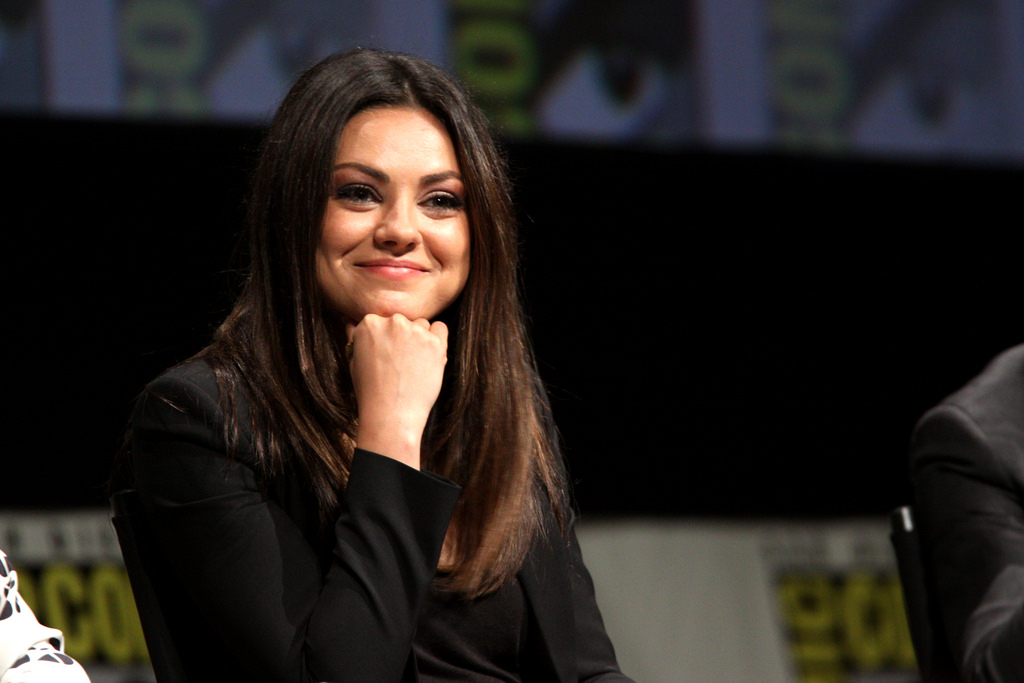 Mila Kunis' recent success with Bad Moms helped put her on the list with $15.5 million. Mila also has enjoyed a long-term gig as the voice of Meg on Family Guy, a show on which each member of the cast makes somewhere between $175,000 and $225,000 per episode. She was only 15 years old when she first got cast.
Mila also undoubtedly still rakes in the money from her time on That 70's Show. The actress lied about her age and said that she was older than she was to land the role. (She was supposed to be 18, she was 14.) It was on that show that she met her future husband Ashton Kutcher, although the two did not date until many years later.
After a few poorly received films Mila's first breakout film role was in Forgetting Sarah Marshall. Her most critically acclaimed performance was probably that of Black Swan, which ended up grossing over $329 million worldwide. Mila trained extensively for the role of a ballerina, losing 20 pounds for the role. She both tore a ligament and dislocated her shoulder during the training process. For the role, she earned nominations for Best Supporting Actress at both the Golden Globes and the Screen Actors Guild Awards.
Mila's most commercially successful film has been Ted, which she starred in alongside Mark Wahlberg. The film grossed over $549 million worldwide. Most recently she starred in Bad Moms which grosses $183.9 million.
6. Emma Watson
Emma Watson's $14 million of 2017 partly came from her earnings from Beauty and the Beast, as well as The Circle. The Circle was considered a flop by critics but earned $1.26 billion in box offices worldwide. She also continues to make money from her work as Hermione in the Harry Potter franchise. Emma has reportedly made around $60 million for her work in those films.
Emma knew that she wanted to act from the age of six and found her first real acting job with Harry Potter and the Sorcerer's Stone. The film was the highest grossing film of 2001, and her work was always praised throughout the series.
It's surprising to hear that Emma was hesitant to sign on for the last two films of the series since it would be a four-year commitment, but she decided that she couldn't let the character go. She went to star in films like The Perks of Being a Wallflower and The Bling Ring. Beauty and the Beast ended up being the highest grossing film of 2017 and brought in $1.2 billion at the box office.
Emma's earnings and accolades are made even more impressive by the fact that she got her college degree from Brown in the midst of a busy acting career. She also studied at Oxford at the same time.
7. Charlize Theron
Charlize Theron landed in the number seven spot this year with $14 million. Her most recent work was acting in and producing Atomic Blond. Despite working on the development of the project for five years, the film didn't go over as large as anticipated. In addition to acting paychecks, Charlize also makes quite a bit of money through deals like her Dior contract.
The Oscar winner has balanced a variety of more indie films with blockbuster projects. Her work in Monster made her the first South African actor to win an Academy Award in a major category. She also walked away with a Silver Bear, Golden Globe Award, and Screen Actors Guild Award for the role. After that she was propelled to one of the highest paid women in film, demanding $10 million per role. Box office hits that she's taken part in include Snow White and the Huntsmen and Mad Max.
Charlize has an interesting story about making it in the industry. She initially was a dancer but after a knee injury had to evaluate what to do and she decided on acting. She was pursuing a career when she was discovered at a bank. At the time she was attempting to cash a rent check that her mother her sent her from back home, but they were refusing to do it. She started yelling at the man, which caught the attention of a talent manager. She later fired him for only sending her out on the type of roles that she didn't want to be taking. It's safe to say that Charlize has always done things the way that she has wanted to do them.
8. Cate Blanchet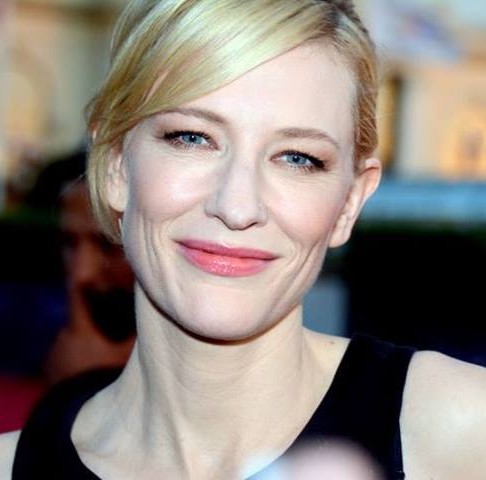 Cate Blanchett has landed on the top ten list with $12 million, making her first appearance in the rankings since 2009. She has Thor: Ragnarok to thank for some of that. The blockbuster role followed her appearance in Carol, showcasing how she seamlessly dips back and forth between critical and commercial successes.
Cate is highly decorated as an actor, and is the only actress who has received Oscar nominations for playing the same character in two different films with her work as Queen Elizabeth I. Her role of playing Katherine Hepburn in The Aviator made her the only actor to ever win an Oscar in a role playing another Oscar winner. She also has extensive stage experience with a variety of the theater functions. She is estimated to be worth around $45 million and has Lord of the Rings to thank for a lot of it.
9. Julia Roberts
Julia Roberts made $12 million in 2017, putting her at number nine on the list. Most of that money came from residuals from older films as well as her contract with Lancome. Julia has been a box office winner since the beginning of her career. Pretty Woman grosses $464 million back in 1990, solidifying her presence in the industry, overall her films have grossed over $2.7 billion at the box office, which makes her one of the most valuable actresses around.
For many years she was the highest paid actor around, which got her fees such as the $25 million that she was paid for her work in 2003's Mona Lisa Smile. Julia was the first actress to ever demand $20 million for a film role, which helped to pave the way for other women in the industry who aspired to make as much as their male counterparts. She first demanded the fee for her work in Erin Brockovich.
Ironically, Meg Ryan was one of the actresses who turned down the role in Pretty Women which ultimately went to Julia. Ironically, because later on, Julia turned down the role in Sleepless in Seattle, which went to Meg. The actresses don't seem interchangeable at all, but they both were commanding the same type of screen presence in that era.
In addition to acting, Julia also started her own production company called Red Om Films. She has produced films such as the American Girl series with her sister Lisa Roberts Gillan and Marisa Yeres Gill.
10. Amy Adams
Amy Adams rounded out the top ten with $11.5 million of earnings in 2017. The actress is in the upcoming Justice League film and earned some of her upfronts from that. Amy is considered one of the most influential women in Hollywood. She has been nominated for five Academy Awards and six British Academy Film Awards, as well as won two Golden Globe Awards.
She has balanced critically acclaimed films such as Doubt and American Hustle with blockbuster hits such as Enchanted and Batman v Superman: Dawn of Justice. Enchanted was well received and pulled in over $340 million worldwide.
Amy's first significant role was that of Catch Me if You Can, and Steven Spielberg himself felt that it should have launched her career, but she was unemployed for a year after the film was released. Eventually, she found her footing and has remained an incredibly versatile and respected actress.
Image courtesy of Google