If you're one of the fashion-forward, you can probably rock a hat. Note – I said hat, not cap because I'm not talking about baseball or even newsboy caps. I'm talking about the kind of hats your grandfather or even great grandfather wore. Nearly 7 decades ago, men wouldn't leave the house without a hat as they were as common as umbrellas. Around the mid-50s, the hat became linked with the older generation and was no longer considered hip. As younger men stopped wearing them, the hat faded into obscurity.
To pull off a hat in 2017 you need swagger and self-confidence and a lot of it because more than likely, you'll be the only one in the room wearing one. Be prepared to be noticed for you're going to stand out like Rabbi at a Klan meeting. Whenever I wear a hat, it inevitably starts a conversation. Needless to say, I have a ton of convos style.
There are reasons to wear hats. For one thing, they are functional as in the keep the rain off your head and depending on the style, the sun out of your eyes. Secondly, they demand respect. There's a reason why military personnel and police often wear hats. And third, they give you the appearance of being slightly taller.
I started my love affair with hats wearing newsboy caps. I'm not bald, I just liked the way they looked. The cap soon became my security blanket and wore them whenever I went out. However, I wear a lot of suits and the newsboys weren't cutting it – they were a bit too casual for a suit and tie and I needed something a bit more formal. After trying several on, I opted for a classic, the fedora.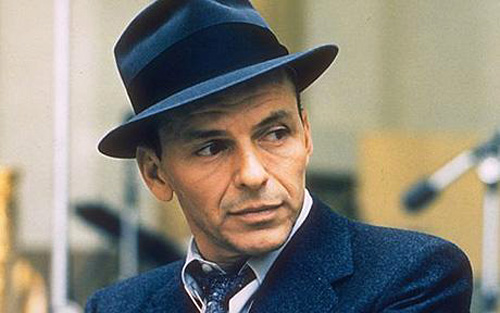 While there are many types of hats available, the fedora is most common and almost always appropriate. It has a soft brim with an indented crown. They are creased lengthwise down the crown and pinched near the front on both sides. These hats can also be creased with teardrop crowns or diamond crowns and the positioning of pinches can vary. The typical crown height is 4.5 inches. What is cool about the fedora is you can shape it however you feel it looks best for your face and head. I tend to like the front snapped forward and the back flipped up.
The fedora was introduced around 1891 and remained a staple in menswear until the mid-1950s. If you want something a little different from the usual, wear a trilby. This cousin to the fedora has a slightly smaller brim and shorter crown. It was associated with aristocratic's in Britain and was often seen at horse races. Think Leonard Cohen to get an idea of what this hat looks like -very cool and smoky.
A lesser-known, but equally as the hip is the pork pie hat. To give you some idea of how old the style of this hat is, it was re-popularized by Buster Keaton in the 1920s. However, its origins go back to the 1800s when it was introduced in Britain. The pork pie is a smaller hat with a narrow brim. With a low flat top, it sits high the head and usually has a ribbon around the crown. These hats are generally considered casual and summery. Paired with linen or seersucker, this is a great option for a garden party.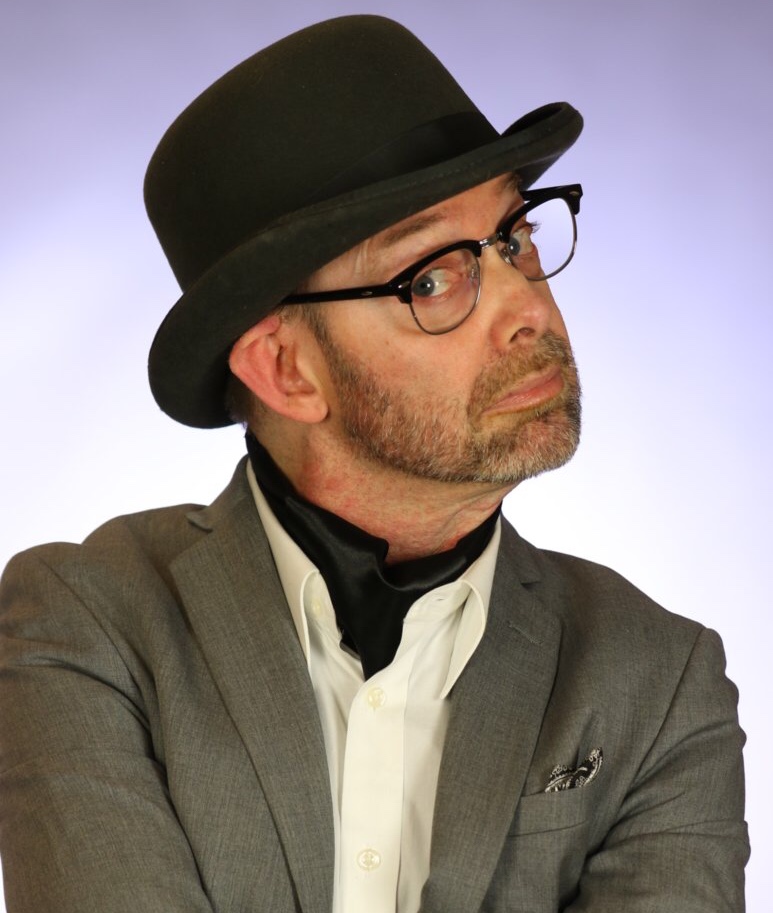 When wearing a black tie there are really only two hats that are appropriate – the top hat or the bowler. However, the top hat should be reserved for weddings if at all. The bowler or derby hat is associated will high class and high society and has been since the 1850s. However, with a round crown and shorter brim, it was a big hit with outlaws in the Wild West and was worn by rail workers. The derby was popularized by the likes of Charlie Chaplin, Laurel, and Hardy as well as Boy George in the 80s. This is really the only hat you should wear with a tuxedo if you want to be taken serious. Always remove when you are indoors.
The Homberg is the dressier option to the fedora and is appropriate with a suit. It's a stiff brim hat with a grosgrain band and trimmed brim. Do not replace a top hat with a Homberg – they are not in the same class. This hat was spotted in The Godfather after Michael's return to the states. Timeless and classic would be two words to describe this hat.
For an island feel, the Panama hat will be your best choice. Usually made from straw, this hat is tropical and breaths well in the hot sun. Paired with linen or silk, this the go-to hat for summer. With a flat brim and pinched crown, it was designed to keep the sun off your face and out of your eyes. It was first seen in 1600 making it the longest lasting classic hat style.
While a hat adds a level of sophistication to your overall aesthetic and make you instantly standout as that cat in the hat, if you're not a hat guy, don't try and pull one off – your unease will show.
The rules for wearing hats start with no cowboy hats unless you're a ranch hand, a rodeo rider or in a country western band. Only wear hats with suits, blazers or tuxedos – caps are best with casual wear. Always remove your hat when you enter a room. Lastly, always choose the appropriate hat for the occasion as there's nothing tackier than showing up with the wrong one.
Main photo courtesy of Google