Ray Donovan (Liev Schreiber) is cool as a cucumber in his black on black suits, open button shirts, and shiny slip-on. Costume designer, Christopher Lawrence describes the character as a straightforward man who has money and knows how clothes should be tailored to fit the man.
For 4 seasons, fans have been tuning into the SHOWTIME series to follow the trials and tribulations of Hollywood's favorite 'clean up' enforcer and – let's be honest – to see what Ray will be wearing.
Women love him and men want to be him. He's tough with an impeccable sense of style. However, his clothing is only half the story.
There has been an intentional focus on the character's watch collection as well. Perhaps it is because watches personify wealth, class, and status. Donovan has battled his way from the mean streets of Boston to Los Angeles and is driven by the same excesses as the clients he serves.
Like his sleek Mercedes Benz CLS550 coupe, Ray only settles for the best and is often spotted in an Omega Seamaster. With a black face, a durable sapphire crystal, the Swiss made stainless steel timepiece retails for $2,700.
In season 2, Donovan forgets his son's, Conor, 14th birthday, so he hands him a $7,600 IWC Portuguese Swiss-made watch. The anti-hero has also been spotted wearing a Rolex Daytona which can cost upwards of $17,000.
Other watches in Ray Donovan's impressive collection are a Hamilton Jazzmaster Viewmaster, Tag Heuer Calibre 5, and a vintage Trident GMT 600 that give watch aficionados wet dreams.
I've always liked watches and have owned a Movado Museum for a couple of decades. Inspired by Ray Donovan, I began a watch collection last year. I decided that I only wanted Swiss-made timepieces in my collection. Rather than paying retail, I made it fun and bided on luxury timepieces via eBay.
My first winning bid was on a Tissot PR50 in stainless steel and then, that was it, I was hooked. Soon I had 3 and 4 packages arriving daily. Raymond Weil, Omega, and RADO were now staples in my vocabulary. I purchased one leather glass top display case that held twenty watches, then another, then another.
I was a man possessed as watches became all I thought about. I kept rationalizing each purchase by thinking, "I'm actually saving money because I'm not paying full price!" What?⁈ Really?⁈ Maybe I needed a 12 step program, but there are no watch buyer anonymous listed in the yellow pages.
Finally, I came to the realization that I wasn't alone and many other collectors, just like me, were surfing the web looking for their next watch fix. However, I went about it all wrong. Granted, I purchased some fine and expensive timepieces, but it's quality, not quantity that makes a truly great collection. Learn from my mistake.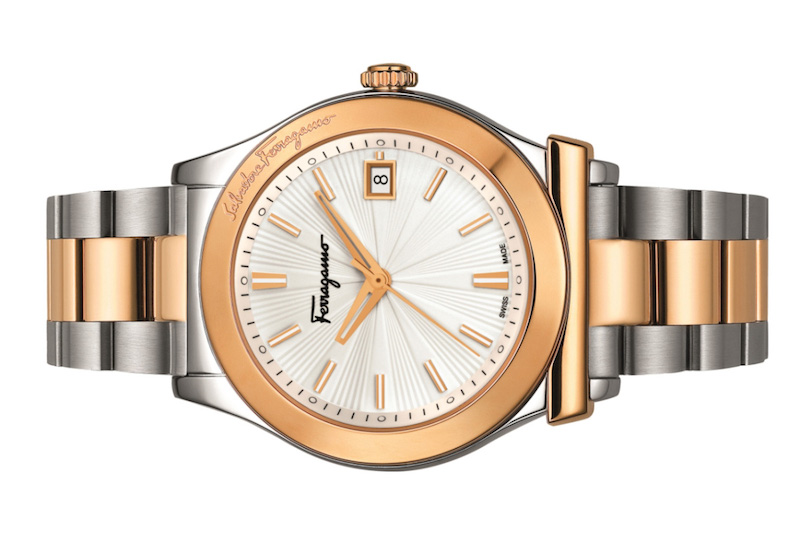 A watch should make a personal statement about the man who wears it. Watches have become much more than a timekeeper. They are fashionable, blingy, status symbols, but with cell phones, they are almost obsolete. It is for this reason, choosing the right watch (or watches) is a decision one shouldn't take lightly.
One thing I did right was shopping on eBay. The site is where you can find the best prices and the widest selection. It's no wonder that a watch is sold every 5 seconds on eBay totaling 6.8 million sold per year.
I once won a $1,500 gold plated Ferragamo in mint condition for just under $300 – that was a good day. Another thing that I did right was, I researched! Research everything before you buy.
Get to know brands, prices, trends, and styles. Decide what options you would like – vintage or new, manual wind or automatic, full date, day only or no date at all? What'll make you gaze at your wrist in delight?
If you don't have a lot to spend on a watch, there are still some nice options. Looking at my personal collection, I rarely went over $500.
Almost every watch I own has a date box, just my personal preference. Some of my prized possessions is a vintage Omega, a Movado Bold, a Burberry in stainless steel, and of course, the Ferragamo I got for 90% off retail.