Tequila has always been my go to liquor for the warmer weather months, host of all sorts of fun and vaguely ethnic nights for margarita people everywhere. Everyone's had those moments of going to their local alchohol emporium, strutting through the door like they know exactly what they want, until they arrive at the rows of bottles only to stare dumbstruck at the billions of choices and end up picking the same thing they got last time.
Well that's not you, not anymore. You're looking for that perfect intersection between value and quality, a balance that's hard to strike when you don't know what you're looking for. Tequila is particularly tricky, since the process of creating tequila relies so heavily on the famous and succulent blue agave plant, and all plants are not grown equally. Don't make the mistake of automatically assuming that more expensive means higher quality, alcohol distributors are every bit as aware as you are just how knowledgeable you are in the this particular area of expertise.
I'm here to help you beat them at their own game, by going through the very difficult and trying process of trying multiple brands of tequila all under $50 just for you, dear reader. There are five particular bottles I came to recognize as quality margarita ingredients that won't hurt your wallet.
Cimmeron Blanco: $18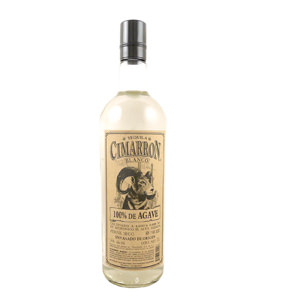 Created by a guy named Enrique Fonseca, this tequila is made with blue agave that has a particularly high amount of sugar. This turns out to be an amazing tequila for cocktails or just straight up shots. It's a blanco tequila (clear in color) so this makes it great for margaritas. This stuff is distilled in Atotonilco, Jalisco, using winemakers' yeast for fermentation, giving it it's unique flavor. Sounds expensive right? It's $18.
Pueblo Viejoa Anejo: $27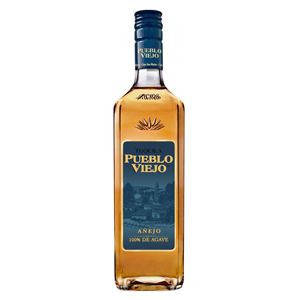 This is a particularly good Anejo tequila (which just means it's aged) aged for at least 18 months. While the bottle may appear real simple, you'll pick up fresh notes of roasted almonds, vanilla, and maybe even some chamomile notes I may or may not have picked up on my second shot. It's a deceptively complex taste and aroma, a nice sunset-like orange, and best of all, it's just $27. Use it for shots, don't mix it up with anything. I mean, you can, I just recommend drinking it by itself, lest you miss out on some of the specific tastes it's got going for it.
Espolon Reposado: $26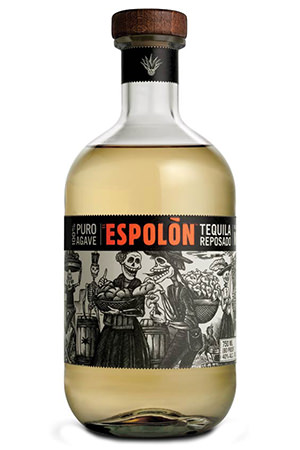 Aged six months, which apparently a long time for a reposado, typically aged for two months, according to the guy behind the counter. I assume he knows what he was talking about, because this tequila give you a real bang for $26 a bottle. It's particularly sweet, almost caramel like in its flavor, and tasted great in the chilled margarita's I made with it. For the price you can't really go wrong, but keep in mind it's got a bit more kick than the previous two in the list.
Don Julio Blanco: $47
This is an excellent wide-use tequila, available everywhere, delicately crafted with sage and some note of citrus. This is another blanco tequila, crisp and clear, impressively smooth when combined with the simplest of ingredients, like lemon, tonic and some simple syrup or sugar. My recommendation would be blending this up with ice, sugar, and lemon and serving it with tacos or burritos or something. Pretty much any even vaguely hispanic dish will go with this tequila. This one is $47, but worth the slight uptick in price for its simplicity and versatility alone. It'll just set you back $47.
Herradura Anejo: $50
I saved my personal favorite for last. This is a tequila that's been aged for 2 years, giving it a sophisticated mingle of oaky and fruity flavors, with a particularly impressive silky texture. I'd recommend strongly pairing this tequila with something sweet, a dessert maybe. Just have it straight up as a sipping tequila, that's what I did. You'll be hard pressed to find another tequila of this level of quality for $50.
Use this list, pair it with fish or even your brand new ketogenic diet (only the blanco ones though) and add some mexican flair to your liquor rack. You pull out any of these during a spanish themed get together, or even just as after dinner drinks with your partner, and no one has to know you spent under 50 bucks on any of it.