It is commonly thought that group exercises classes are geared towards and populated by mostly women. While this may have been true years ago, during a time in which step classes and dance aerobics were the focus of group fitness, times have changed. Classes have evolved and the options are endless. Whether you're looking for strength-based classes, solely cardio-focused classes, flexibility training, or a combination of all three, there is something for you.
There are numerous perks of group fitness. Often times it's higher energy and more fun than training alone, it's mindless as someone else is leading or has generated the programming, and it's a great means of accountability to help you stay on track.
Here are the 6 best fitness classes for men, try one or try them all – we guarantee you'll find your niche.
1. Bootcamp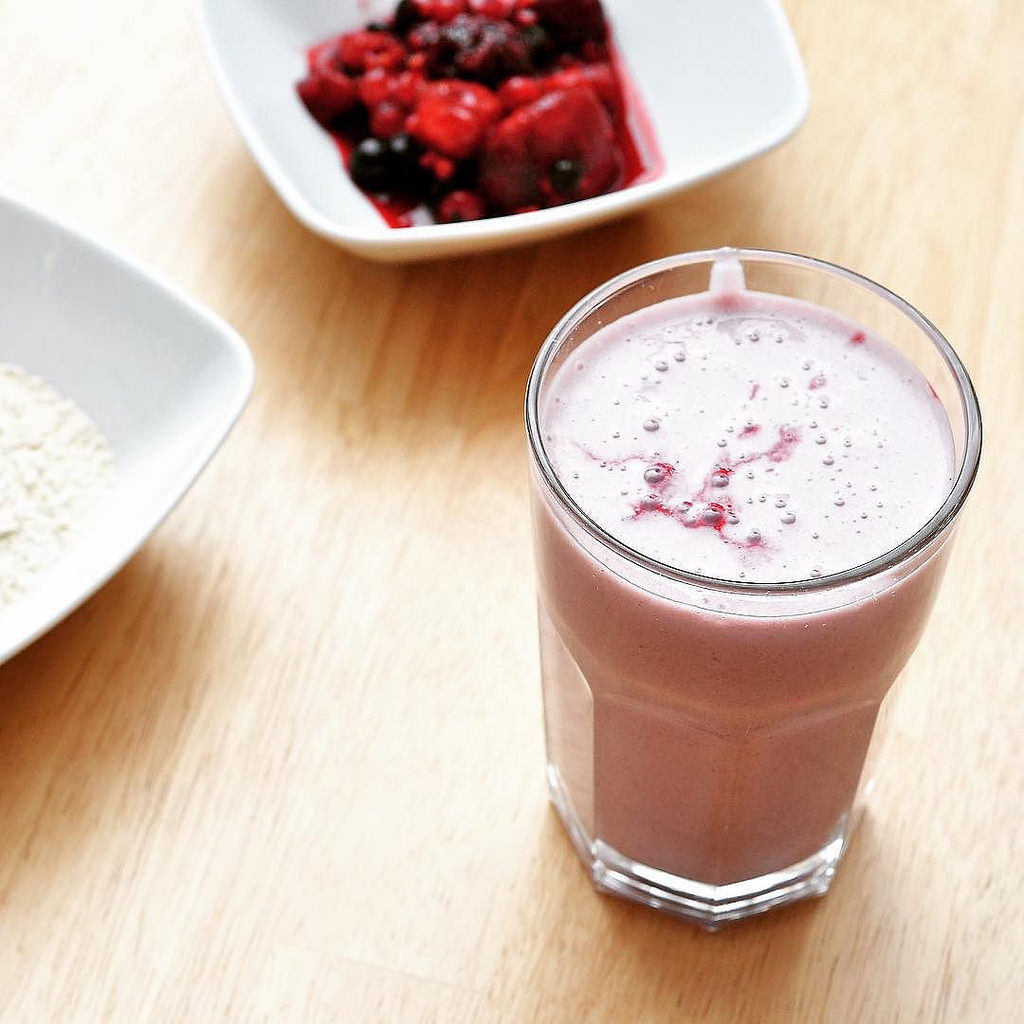 If you like a little extra push and are looking to focus on both strength and conditioning, bootcamp classes are the perfect fit for you. You'll perform bodyweight, free weight, kettlebell, and banded exercises, in combination with plyometrics and other forms of cardio.
If your local gym offers a bootcamp class, give it a try! If not, I recommend Camp Gladiator or Barry's Bootcamp as other well-known options that exist in most states.
2. Spin
Spin classes encompass more than just loud music, a lot of sweat, and an enthusiastic instructor. In a typical 45-60 minute spin class, you'll burn tons of calories, exercise your heart, and really work your core as well as your lower body. Cycling is a great low-impact cardio option that your joints will appreciate. You'll likely be pushed harder than you push yourself in your solo bouts of cardio.
SoulCycle and FlyWheel Sports are awesome studios that specialize in a variety of cycling classes. Find a studio near you or a class at your home gym and give it a spin!
3. Boxing/kickboxing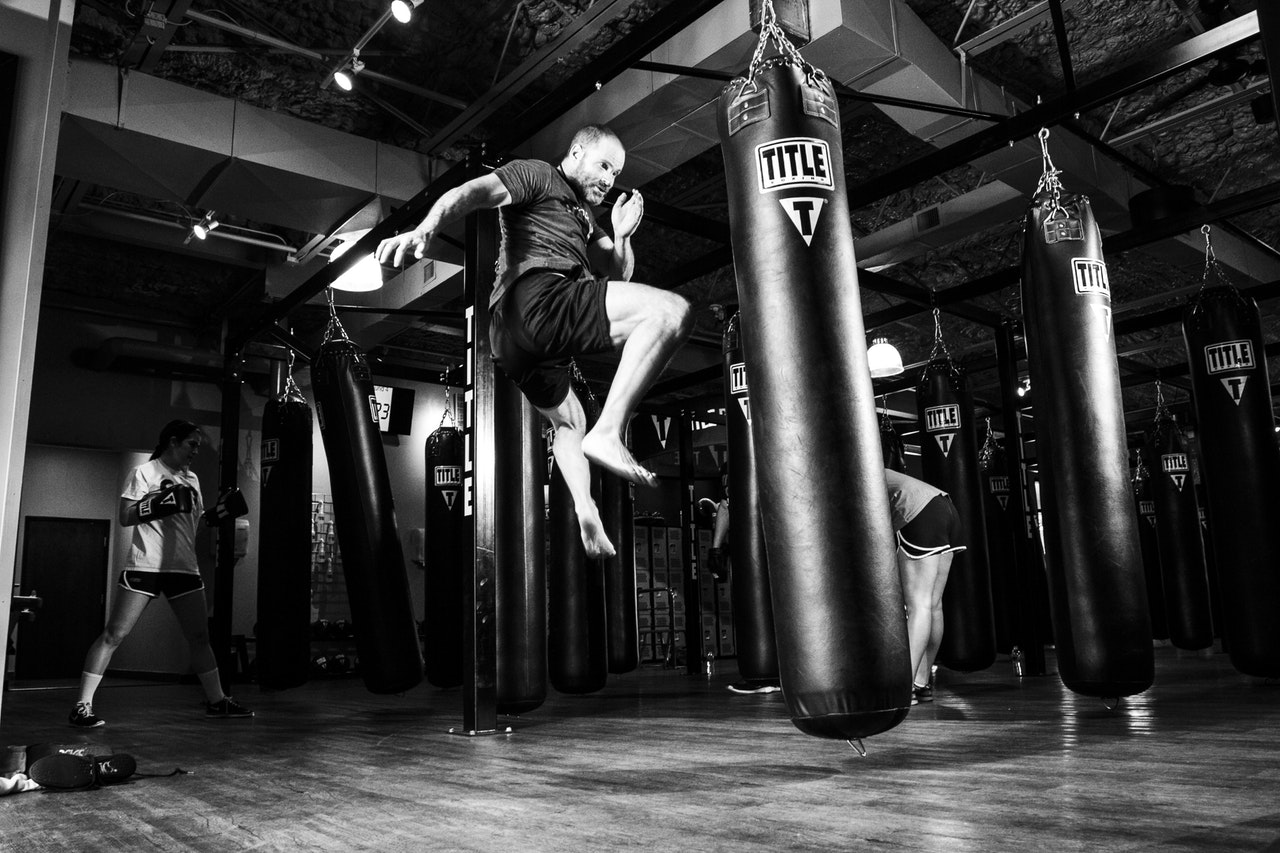 Train like Rocky and Mayweather. Boxing and kickboxing are so much fun that you may forget that you're even exercising! Challenge your endurance, speed, agility, and strength in a boxing class. It'll be a dynamic, full-body workout that'll get your heart racing. Boxing is a great cardio option for individuals who may have lower body limitations that prevent them from performing other forms of cardiovascular activities, such as running or cycling.
TITLE Boxing Gym and 9Round are facilities that are well known for offering great boxing and kickboxing classes.
4. CrossFit
By now, pretty much anyone involved in the fitness world has heard of the often-controversial CrossFit trend. If you're looking for fast-paced, all-inclusive workouts, CrossFit will be a great class to add to your weekly regimen. You'll be exposed to individual, partner, and group workouts, and learn a slew of workout routines via workouts of the day (WODs) to help build your training arsenal moving forward. Plus, you'll find a strong sense of community, which will help you stick with it.
Find a CrossFit box near you and give it a shot.
5. Yoga
Regardless of your age or fitness goals, everyone can benefit from adding yoga classes to their fitness regimen. Yoga is beneficial for strength, balance, flexibility, and mindfulness. There are so many options to choose from to help you find the perfect class for your fitness goals and current level of experience. From vinyasa flow to gentle stretch, there are endless ways to incorporate yoga into your routine. To really mix up your workout and take on a challenge, try an aerial yoga class.
6. Total Resistance Exercise (TRX suspension training)
TRX is perfect for all fitness levels. TRX helps to improve functionality and challenges numerous aspects of fitness including strength, stability, and mobility. You can train all muscle groups with just your body and one set of straps, how cool is that?
See if your gym or local fitness center offers TRX classes. If not, search for a TRX certified instructor near you, or for a TRX training center in particular. There are over a thousand TRX training centers nationwide.
Image credits: [Pexels, Google]