The world of vaping has evolved from a phenomenon to a lifestyle in a matter of years. Nowadays vaping is as commonplace as drinking a Coca-Cola. In pop culture, celebs like Leo DiCaprio have been caught vaping in public — namely at awards ceremonies. In the everyday life, corporate America has made it mandatory to give
away vape pens as holiday gifts.
Cigarette companies have felt the change enormously. Nicotine sales have dropped massively over the years and vapes have shot up. The major reason is that vaping products have matched the similar effects and tastes of cigarettes without the adverse side-effects. Wondering how to take that dive into vaping?
For one, you could visit your local vape shop and get advice on products thoroughly. Or you could take a glance at our seven best vaping items on the market right now. It's your choice, but we suggest the latter.
Dank's Black Mamba
This may be the top product from the Dank Vaporizer UK selections. The Black Mamba features a dry herb and conduction vaporizer that creates a precise and well-balanced heat to produce the best vapor hits. The sleek design allows the vaporizer's ceramic chamber to hold around .65 grams of oils.
Unlike other products — namely the ultra-commercialized JUUL — you will consistently receive smooth hits with full flavors. Even more, you don't even have to utilize a lot of oil to sustain a burst of flavor.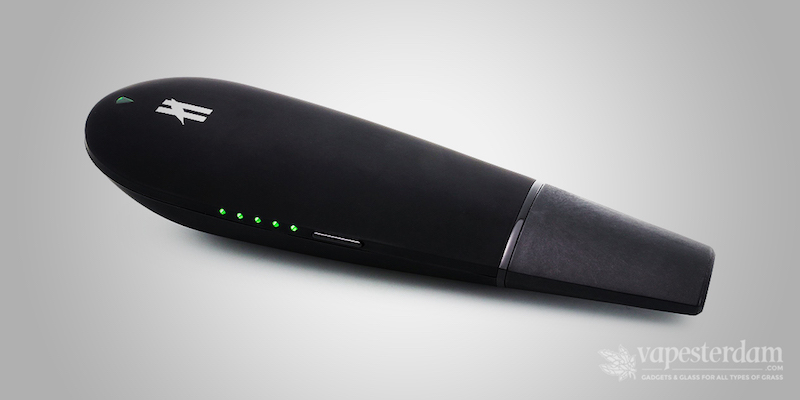 Image credit: [Vapesterdam]
Cosmic Fog Vapors
The vape juice is considered by many to be best on the market this year. Based out of Orange County, California, Cosmic Fog meticulously creates each juice single-handily, allowing for a better vaping experience. The process is arduous and could take upwards to eights months to finish.
Each batch of the liquid is filtered five times over to create a clean and masterful piece of vaping oil. The nicotine levels and flavors range from low to high and bold to subtle. The product features flavors such as The Shocker (fruit medley), Chilled Tobacco and Kryptonite (sweet melon).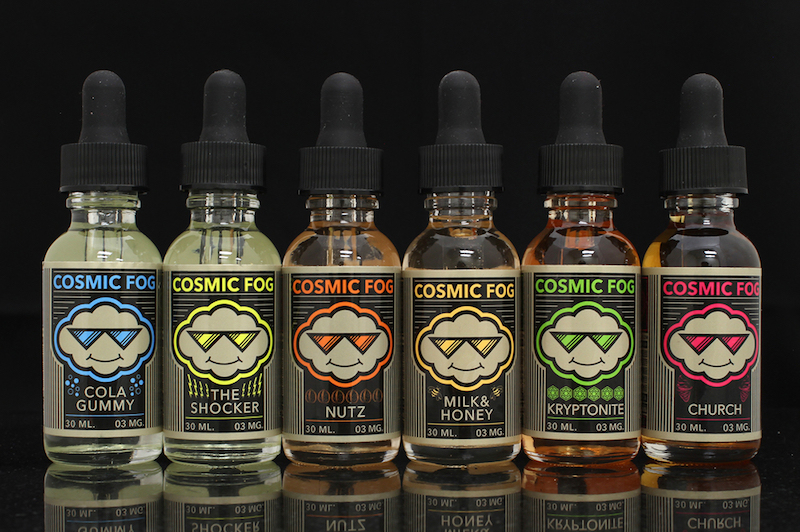 Image credit: [Vape News]
Dank's CBD E-Liquid UK
The definition of CBD is known as Cannabidiol Oil. Yes, the oil is extracted from marijuana buds and flowers (also known as THC). Although the oil wasn't easily accessible until recently, the popularity of the CBD E-Liquid UK has risen meteorically. According to the Cannabis Trades Association UK, there are around 250,000 consumers of cannabis products in the UK.
The main reason for the spike in the usage is of the oil's ability to cure numerous medical conditions. CBD oil has numerous ways to consume — from dropping into teas or inserting into capsules.
The vaping form is considered the best way to consume. The CBD E-Liquid UK oil products are extracted directly from the hemp plants, and it has less .3 percent concentration level to give users a balanced effect. They are several flavors for the product, including "Very Berry". "Strawberry Shake" and "Belgian Chocolate Ice Cream."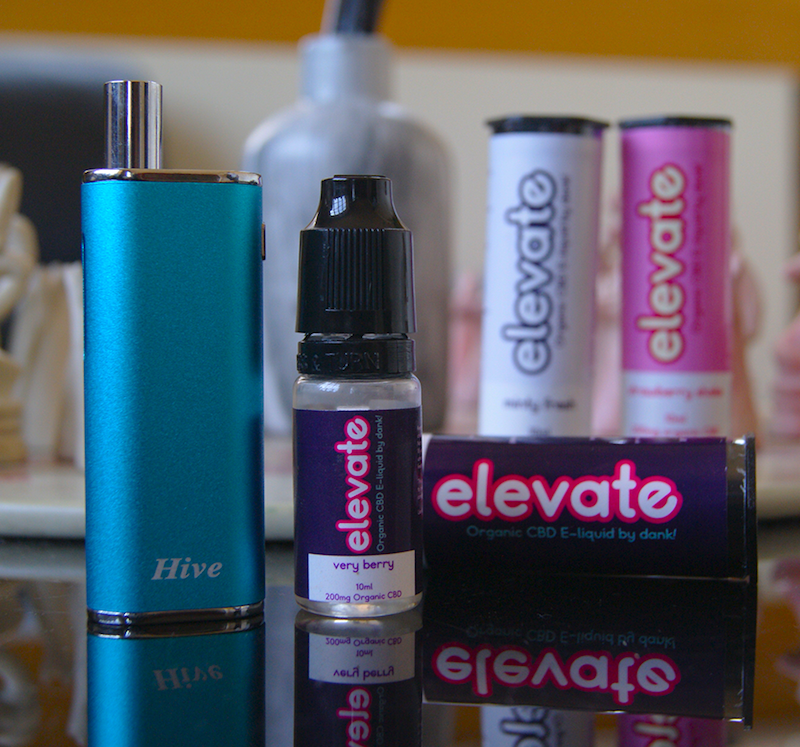 Image credit: [Dank Vapes]
Black Note E-Liquid
This juice may be the closest you are going to get to mimicking traditional tobacco, and the process itself is no easy chore. Black Note E-Liquid actually extracts real tobacco flavor from the non-GMO tobacco plants that have grown in volcanic soils in Italy. After eight weeks, there is a cold maceration process to naturally bring out the tobacco flavors.
The results are legendary for vaping and tobacco lovers: Black Note Prelude (Virginia tobacco), Black Note Sonata (Cavendish tobacco blend), Black Note Legato (Italian Kentucky tobacco) and Black Note Forte (Burley tobacco).


Image credit: [Vape Passion]
Vapour2 TRINITY Vape Mod
Vapour2 is widely-known as the best vape mod systems in the world. In the last year, the vaping company delivered its best mod yet with the Trinity edition. Trinity is powered with a 1200mAh battery that enables the product to perform at powerful levels (40 wattage performance) to satisfy those intense throat burns for mod vape lovers.
The best thing about Trinity is the compact shape and durability — you could carry the product in your pocket without even noticing it is there. Temperature control options have also made this product a major positive for vape lovers.


Image credit: [Cocktail Nerd]
Flowermate AURA Pen Vape
Powerful, sturdy and condense are three necessities with vape pens. Flowermate AURA has them all and thensome. First off, the pen carries a Samsung/LG internal battery to ensure you will have sustained power (a two-hour battery life). Better yet, the pen is designed for herbs, wax concentrates and oils to give it a reliable and flexible option for whichever juice you want to use.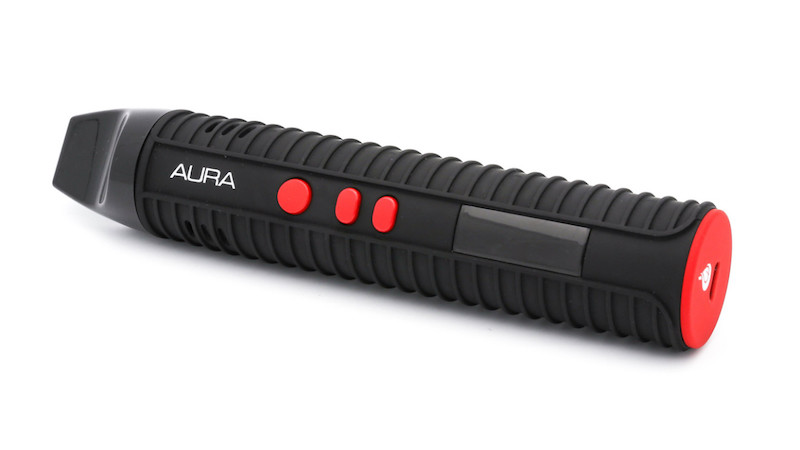 Image credit: [Vape Pen Pro]
Halo E-Liquids
Based out of Florida, the company has been considered the top vape oil producers in the country for the last two years. It has garnered numerous accolades for being an OG among vaping enthusiasts — Halo was one of the first state-of-the-art vape oil manufacturers in the USA. Today, Halo has remained true to its product by remaining transparent to its customer base.
Halo has allowed everyone – from competitors to buyers – to know what is included in their oils. There is a better understanding to what exactly you are inhaling into your lungs. Don't worry you aren't inhaling any toxic chemicals. Rather, it's the oppositie. Halo has a well-groomed collection of artisanal oils that include fruity, menthol and traditional tobacco aromas.


Image credit: [Halo Cigs]
Either you're a newbie or a veteran in the vaping game, the trick to finding your personal vaping favorites is trying out what fits you. The vaping industry is known for its hands-on approach with clienteles. You simply need to swing by a local vape shop go through a complete experience. In the end, you'll leave with a customize vape kit that will make you all in love with the hobby.
Image credit: Ruben Bagues [Unsplash]