Bruce is back! Sources have confirmed that Bruce Willis has signed on to play John McClane for yet another installment of the Die Hard franchise.
Director Leo Wiseman says that the newest addition to the beloved movie series will be both a prequel and sequel to the current movies, alternating between the 1970's and the present day. Willis will be playing the modern McClane, while casting is still ongoing to look for a suitable lookalike to play his younger form.
"The right casting for this role is crucial. Those bare feet have some very big shoes to fill," Wiseman told reporters, referring to Willis' being barefoot in scenes from the first film in the series.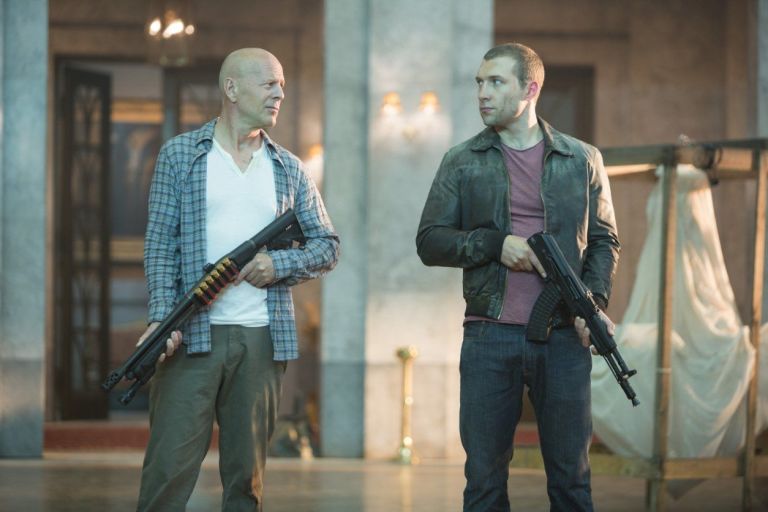 The last Die Hard, A Good Day to Die Hard, was released in 2013 and saw Willis playing the role of McClane alongside Jai Courtney, who played Jack, John's son. The movie might have been trying to set up a future for the series that focused more on the younger McClane. However, it was met with overwhelmingly negative reviews and performed poorly in the overseas market. Even despite the criticism, however, A Good Day to Die Hard still brought in more than $300 million, proving that the Die Hard franchise could still be profitable.
"In the next few years, they could easily find a replacement for me or call the character someone else. But for me, I want to do Die Hard 5; then one final Die Hard movie — Die Hard 6 — before finally hanging that white vest up for good." Willis told the media before A Good Day to Die Hard hit the screens. "At the moment, I can run, and I can fight on screen. But there will come a time when I no longer want to do that. That's when I'll step away from the Die Hard films."
Based on that, it seems like this might be the final Die Hard featuring the grizzled action star, but let's hope not! The original Die Hard movie, thanks in large part to Willis' performance, is now considered by many to be one of the greatest action films of all time, and the franchise has raked in a whopping $1.4 billion since its inception.
Willis has a few more projects lined up as well, and he is currently working with famed producer M. Night Shyamalan the Unbreakable sequel Glass. Glass will see Bruce Willis once again team up with Samuel L. Jackson's character Elijah Price to do battle with Kevin Wendell Crumb, the villain with 23 different personalities who finally unlocked his final form, "the Beast", at the end of another Shyamalan film, Split. Crumb is portrayed on screen by Scottish-born actor James McAvoy.
Regardless of that, however, it will be interesting to get a glimpse into John McClane's backstory as a New York City cop, and hopefully, we will be able to take a liking to whoever gets the role of the younger McClane and see him take over the series in the future. It might even be able to lead to a new series of movies that take place entirely in the past if things go well, but we can't be sure if that is the direction Leo Wiseman wants to take the franchise just yet.
Bruce and Arnold are both returning to the silver screen to relive some of their most iconic roles, as is Jamie Lee Curtis, meaning that the coming years are sure to be packed with some quality movies. Sadly, Liam Neeson is retiring, but we think that with the rest of cinema's greatest stars making a comeback, that is a small price to pay.
And as for Die Hard 6, not much else has been released about the plot, and producers seem to be keeping a tight lip on the situation. The release date has also not been let out yet, but it seems reasonable to speculate that we will be able to see it in theaters sometime in late 2018 or early 2019.