Ever since Joe Namath sported a fur coat while he was on the NY Jets, I've wanted one – if they were ok with "Broadway Joe," they should be ok for anyone. And no, I'm not talking about a coat with a fur trimmed collar, but rather a full-length fur coat. I mean, why not? I'm fashion forward, and I'm not anti-fur so what the hell, right?
Not that I care what anyone thinks and adore being the center of attention, but I wanted to see if there were any like minded men out there. What I found was despite being runway friendly, only 5% of fur sales are made by men – which might explain why they are so difficult to find. But 5 percent is enough for me, now comes the search for the right coat.
There are a few rules when choosing a fur coat starting with; bigger is not always better. If you're a bigger guy, stay away from huge full-length coats. Rather go for a slimmer fur that hangs just above the knee or hip length. If you short don't buy more coat than you can handle. In other words, don't buy a fur that will bury you.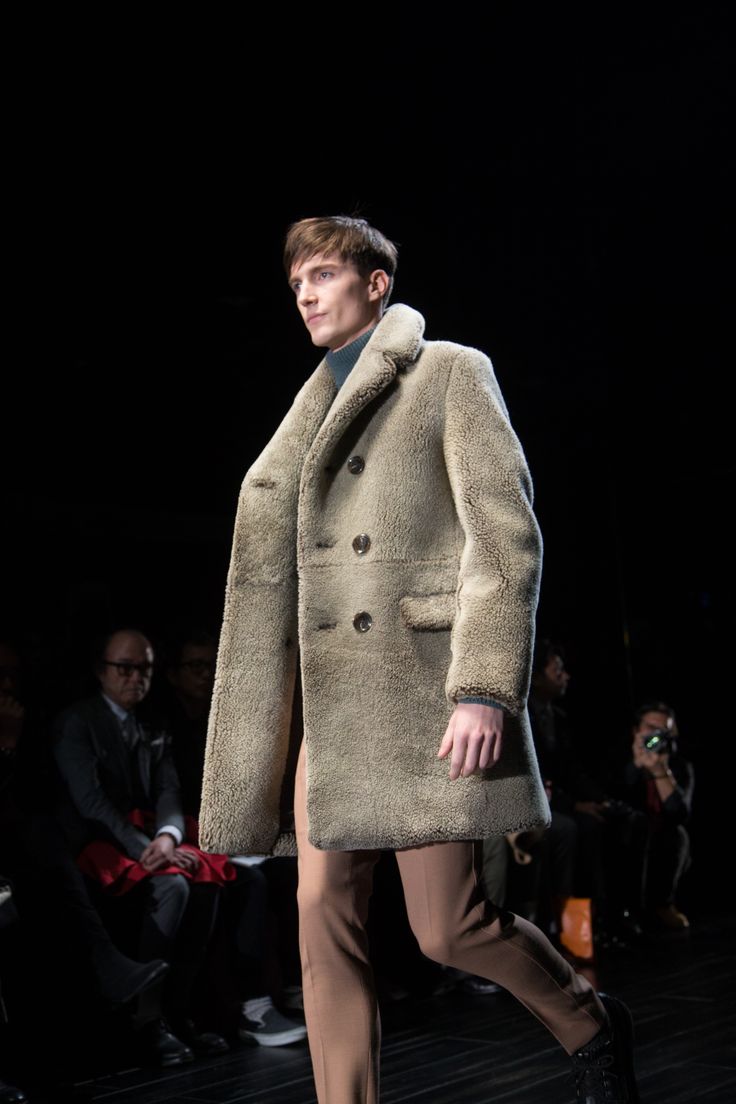 No jeans – you're making a statement, a controversial one at that –– so dress accordingly. A suit only and preferably something that matches – this is why I'm considering black, silver or a combination of the two.
Avoid all white (unless you're a pimp or a drag queen). Besides being gaudy, white will attract dirt and PETA blood throwers. Stick with classic cuts and patterns – unless you have money to burn, then, by all means, buy a blue mink coat. Because of the high price tag, this is an investment and a quality fur will last you a lifetime. Only wear a fur during fall or winter – this should go without saying.
Proper care and storage are crucial to the life of a fur. First, store it in a dark room or closet as fur doesn't like direct sunlight. Avoid dry or humid places, instead, find a cool or even cold place for your precious mink. Do not use cedar or moth balls. These suck moisture out of the air and moisture is critical for your fur coat. Only use wood hangers, cloth bags and never store in a crowded closet.
If you are shopping online, here are three options:
Henig Furs offers a wide selection with minks starting at around $1,000 up to $9,000.
Fur Clearinghouse might be a good option as they carry furs ranging in price $399 to $9000.
Fur Hat World offers better prices, but no full-length coats in plain – only hip level, but trendy.
For fall/winter 2017/2018 we once again saw fur all over the place at men's fashion week – on both sides of the pond. Here a few to choose from.
Dolce & Gabbana
Dolce & Gabbana makes a long calf fur coat in navy that tickles my fancy. It has notch lapels, two button front closure, surgeon button cuffs and is fully lined. There is just one problem that I can see; it's $18,000! Well, it was a nice dream, but that's all it was.
Saint Laurent
Saint Laurent has a gorgeous black wool coat with a mink collar and lapels. While it's not a full-length fur coat, this one is worth some serious consideration. The double breasted coat has a single vent, angle chest pocket, vertical darting up front, four button cuffs and pick stitching at the pockets. At $6,990, this is an affordable alternative to a full-length fur coat.
Giorgio Armani
Shearling was all over the runways for autumn/winter 2017, and Giorgio Armani makes a gray shearling full-length coat for only $3,263. Plus if you're anti-fur, but like the way it looks, you will have a clear conscience.
Moschino
Depending on how bold you're feeling, Moschino has a faux fur coat with a striped zebra pattern. This double breasted coat will garner much attention and double takes. It's 84% acrylic and 16% polyester; no animals were harmed constructing this stunning coat.
Fendi
Fendi has a mink shawl collar wool/cashmere overcoat worth a second peek. Like the Laurent, it's not a "fur coat," but it has fur lapel, the mink has been dyed black to go with the gray shell of the jacket. Best of all, it's only $4995.
---
Images by Google