The top men on the Forbes 2017 list of the highest paid Hollywood actors brought in a combined $488.5 million. Unsurprisingly a lot of the top earning actors earn the big bucks starring in those blockbuster films, but some of them can count their high earnings from production deals as well. Here are the top ten highest paid male Hollywood actors of 2017.
Table of Contents
1. Mark Wahlberg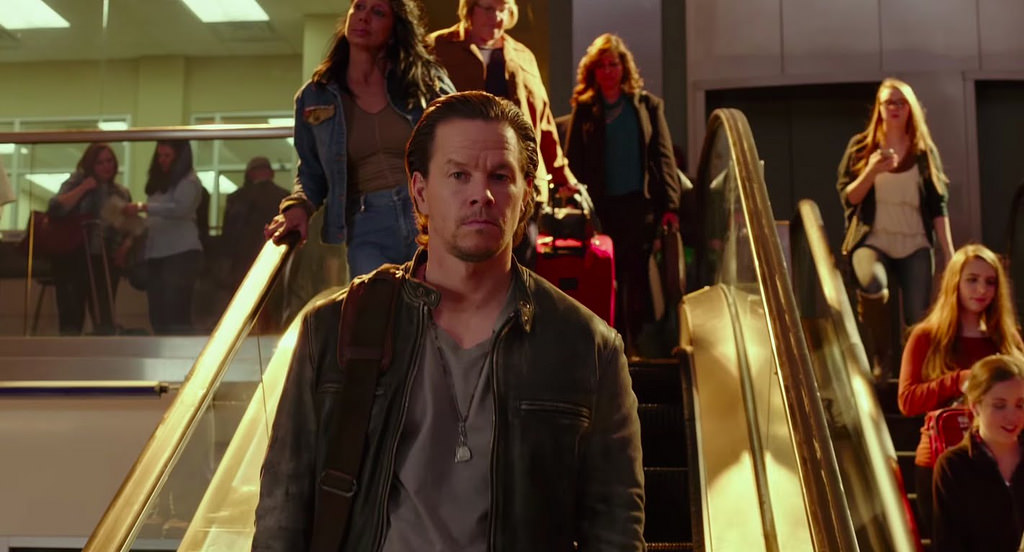 Mark Wahlberg topped the list for the highest paid actors in 2017. The Boston native brought in a combined $68 million for his yearly earnings.
Some of those earnings came from films such as Transformers: The Last Knight and the forthcoming Daddy's Home 2. Some of the money came from his participation on his family's reality TV show The Whalburgers, which is about the chain of restaurants that he owns with his brothers. Mark's box office film earnings are around $5.3 billion worldwide.
Mark was of course at one point known as Marky Mark during his rap music career days, and then eventually transitioned into acting. He found quick success with films like Boogie Nights and Three Kings.
He received his first Academy Award nomination for Best Supporting Actor for his work in Martin Scorsese's The Departed. In addition to a successful acting career, Mark has also been an executive producer on shows like Entourage, Boardwalk Empire, How to Make it In America, and Ballers.
2. Dwayne "The Rock" Johnson

Dwayne Johnson was knocked down to the number two spot for the 2017 rankings with $65 million. Dwayne's earnings came from films like Baywatch and Jumanji, as well as the TV show Ballers.
Even though he dropped a spot in the rankings, Dwayne still surpassed his own 2016 numbers of $64.5 million. Dwayne's overall box office earnings are pushing $7 billion.
Dwayne did not spend a lot of time climbing up the pay scale ladder in Hollywood either. After becoming one of the best professional wrestlers of all time, Dwayne was offered an unprecedented $5.5 million for his first film appearance in 2002's The Scorpion King.
The paycheck was a world record for an actor's first starring role, and they have only continued to go up from there after proving his draw at the box office. Forbes has been listing Dwayne as one of the top 20 of the 100 Most Powerful Celebrities since 2014.
3. Vin Diesel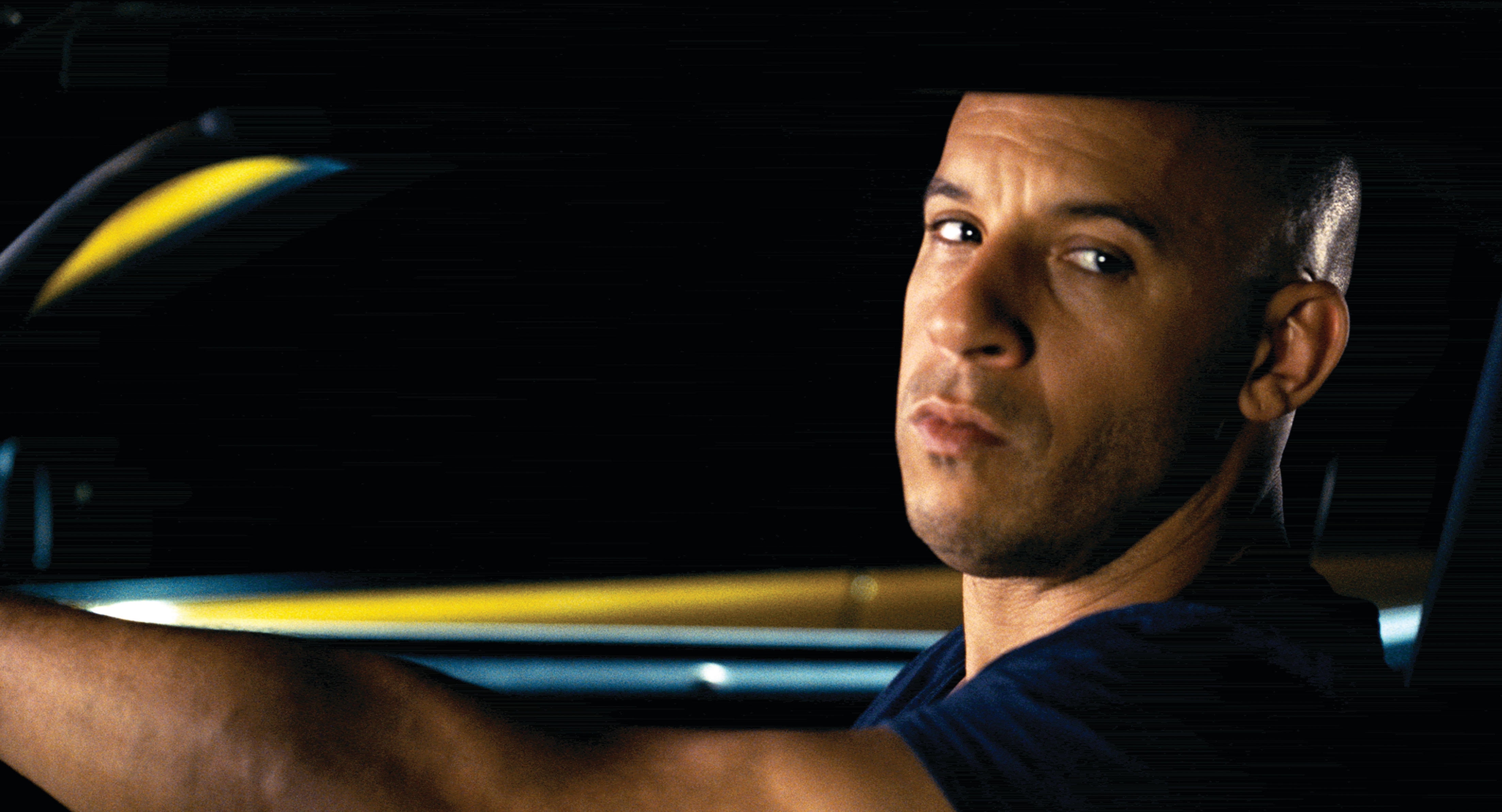 Vin Diesel made it into the number three spot this year with $54.5 million. Vin pulled in the big bucks for the ever continuing Fast and the Furious franchise, as well as films like xXx: The Return of Xander Cage and Marvel's Guardians of the Galaxy Vol. 2.
In the past decade, Vin's films have pulled in over a cumulative $6 billion, which is expected to surpass $7 billion by the end of the year. There are only a few other actors who rank is the above $5 billion range at the box office. Scarlett Johansson, Robert Downey Jr., and Samuel L. Jackson are a few of them.
In addition to acting in a lot of huge franchises, Vin has also smartly signed on to produce them like them. He has multiple production companies and also does some screenwriting of his own.
He got cast in Steven Spielberg's Saving Private Ryan because of his work on the film Multi-Facial, which he wrote, directed, produced, scored, and starred in.
Multi-Facial was a semi-autobiographical work about Vin's frustrations about being an ethnic actor in Hollywood. He almost didn't finish the 20-minute short because he got frustrated throughout the process, but ultimately he did.
It ended up being accepted to Cannes in 1995 and can be credited for finally changing the entire course of his career. Steven Spielberg specifically wrote him a role into Saving Private Ryan, and the rest is history.
4. Adam Sandler

Adam Sandler landed in the number four spot with $50.5 million, which is partially thanks to his production deal with Netflix.
Adam's first Netflix deal reportedly landed him $250 to produce four different films. And then they signed him on t produce four more. Adam's first original film within the deal The Ridiculous Six got a zero percent rating score on Rotten Tomatoes, but that didn't seem to matter.
Within its first month on the platform, the film became the most watched movie on all of Netflix. Clearly, the Adam Sandler audience is loyal to the actor whether or not the critics seem to be pleased with his work.
Overall Adam's films have grossed over $2 billion at the box office. He's best known for his comedic roles and started his career as a cast member of Saturday Night Live.
He was discovered by comedian Dennis Miller while doing a stand-up act in Los Angeles. Dennis directly referred Adam to Lorne Michaels, the producer of SNL.
Things seemed to progress nicely from there. In addition to an actor, Adam is credited as a producer, writer, musician, and comedian.
5. Jackie Chan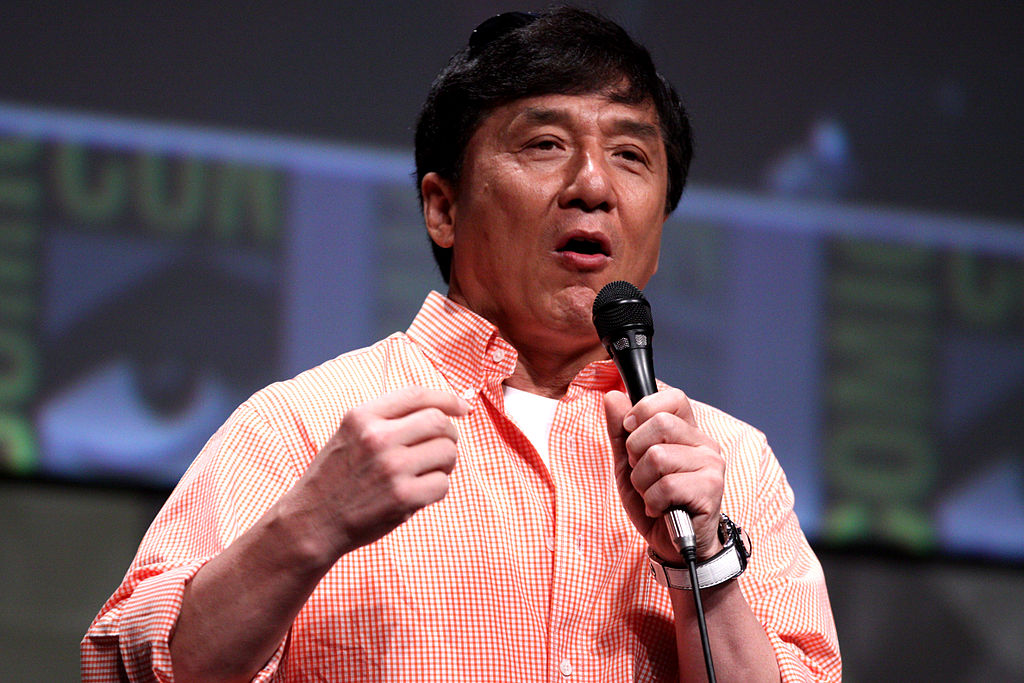 Jackie Chan earned $49 million in the 2017 rankings, landing him in the number five spot. Much of the money that Jackie Chan is pulling in comes from his fans in China, who continue to eat up films like Railroad Tigers and Kung Fu Yoga.
Jackie has been in over 150 different films since the 1960's and also produces and directs in addition to acts. Part of Jackie's wild success has to do with the fact that he performs a lot of his own stunts. Jackie is trained in Kung Fu and Hapkido.
In addition to being a star actor, Jackie is also well known as a musician in some countries. Jackie is trained in operatic vocals and is both a Cantopop and Mandopop star.
Jackie also happens to be a brand ambassador for the Brazilian airplane manufacturer Embraer, which offers up some extra cash in addition to his film earnings. He flies around in one of their $20 million jets.
6. Robert Downey, Jr.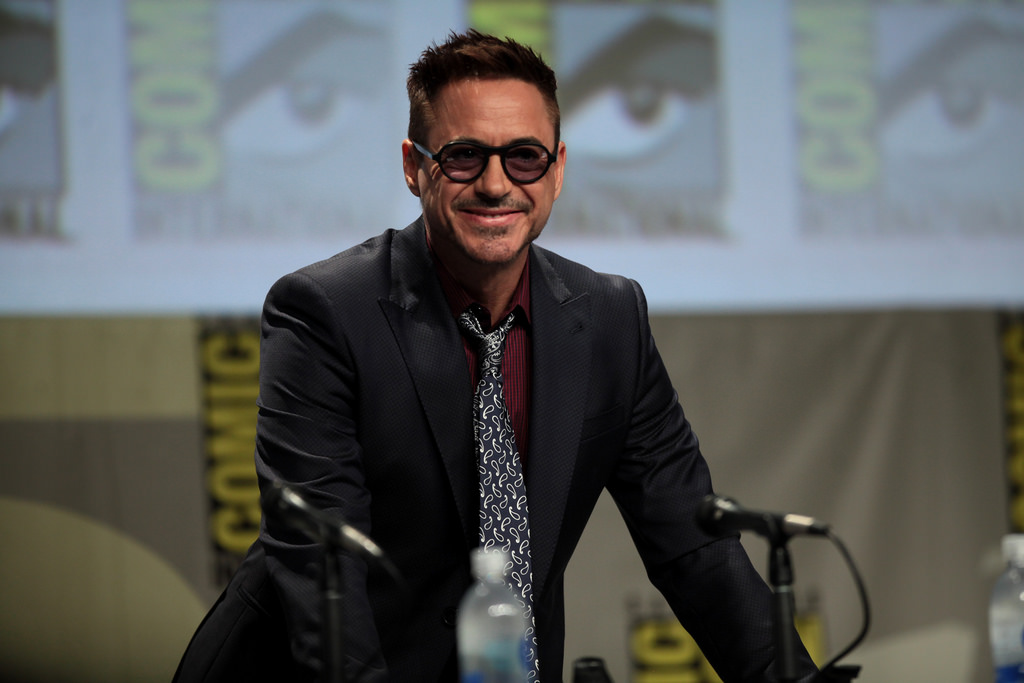 Robert Downey Jr. made $48 million in the 2017 rankings. A couple of years ago he was in the number one spot but was ultimately taken down by The Rock in 2016. Most of Robert's massive earnings over the years can be attributed to his role in Iron Man, and it's spin offs. Robert has Avengers: Infinity War coming out in 2018, which is likely to add nicely to his success.
Robert has been acting since the age of five, but his career has had about as many ups and downs as one can have.
Robert had such a long journey with drugs, alcohol, and arrests that at a certain point in time he was too expensive to be employed in Hollywood. Eventually, Mel Gibson took a chance on paying for his insurance in 2003.
Robert started landing blockbuster film roles in 2008 when he had roles in both Tropic Thunder and Iron Man. Robert and his wife Susan started their own production company called Team Downey in 2010.
7. Tom Cruise

Tom Cruise came in the number seven spot at $43 million, which was a drop from the number four spot in 2016. Throughout his career, sixteen of Tom's films have grossed over $100 million in the United States. Additionally, 23 of them have grossed over $200 million worldwide. One particular franchise that has brought in a lot of money for Tom is the Mission Impossible film series. He joined that project in 1996, and the sixth film in the franchise is due out in 2018.
Tom began his film career at the age of 19, and within that time frame has been nominated for three Academy Awards as well as won three Golden Globe Awards.
Some say that his career with made with the film Risky Business, which was just one of the films he had come out n 1983. His stardom and spot in Hollywood were solidified by his 1996 performance in Top Gun.
Overall Tom has had an incredibly successful career both in critical and commercial successes. He continues to be an in demand actor across film genres despite being slightly controversial for his engagement in and support of the Church of Scientology.
8. Chris Hemsworth

Chris Hemsworth came in at number eight this year with $31.5 million, which was a 250 percent increase from the year before. The Australian actor caught the money wave after landing the role of Thor in the Marvel films.
He will next be seen playing the Norse mythological god in Thor: Ragnarok. Chris got his start in soap operas before heading to Hollywood.
He is best known for his work as Thor, but he has also had significant appearances in the Star Trek films as well as Snow White and the Huntsman.
Chris is one of the quieter and less decorated actors on the Forbes list. His brothers Liam and Luke both became actors as well.
Interestingly, Chris went up against Liam for the role in Thor, but director Kenneth Branagh chose Chris out of the lineup.
That was the role that secured him an A-list status. He met his wife through his agent and seemed to be an incredibly dedicated family man to his three children.
9. Tom Hanks

Tom Hanks landed in the number nine spot this year with $31 million in earnings. Some of those earning were still rolling in from Sully and The Circle, as well as Inferno from the Dan Brown series. The earlier films in that series did much better than Inferno did, but that's often the case with franchise work. There seems to be a market for the story either way. Tom is the third highest grossing actor in North America overall. Cumulatively his films have earned $4.5 billion at U.S. at North American box offices as well as over $9 billion worldwide.
In a long and varied film career, Tom has been richly awarded for his contributions. Some of the awards that he has been given include two Academy Awards, four Golden Globe Awards, eight Primetime Emmy Awards, and two Screen Actors Guild Awards.
He has received 36 acting nominations overall. Interestingly, Tom is one of only two actors who has been awarded the Academy Award for Best Actor in consecutive years after snagging the trophy for both Philadelphia and Forrest Gump.
10. Samuel L. Jackson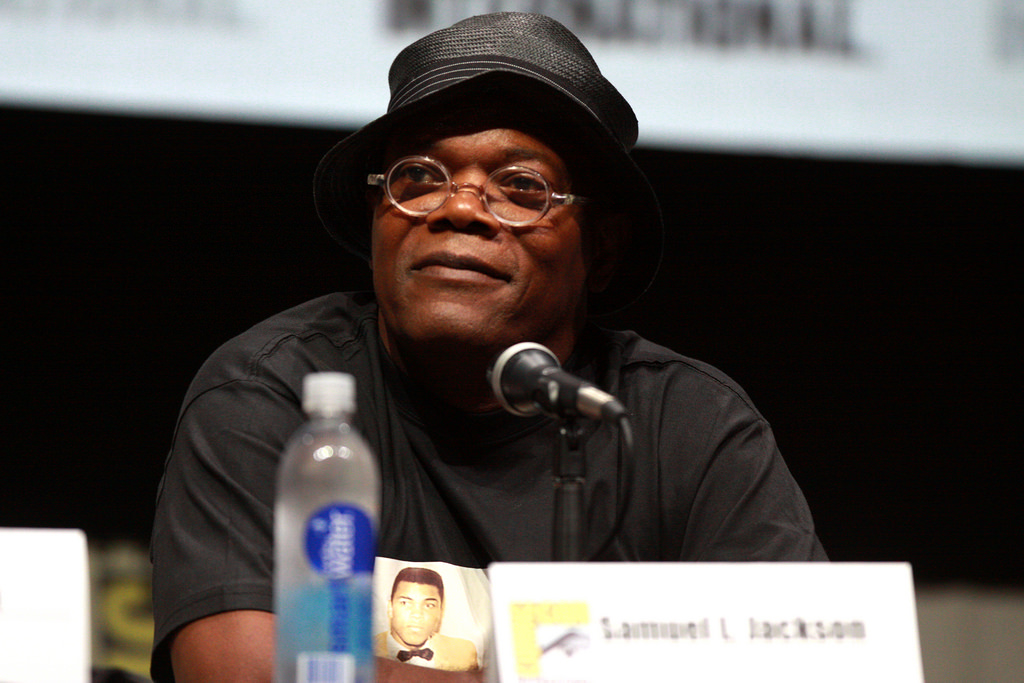 Rounding out the top ten Hollywood actors this year was Samuel L. Jackson with $30.5 million. Samuel not only brought in earnings from films like Kong: Skull Island, The Legend of Tarzan, and The Hitman's Bodyguard, but also for his commercial gig with Capital One.
Although he's only in the number ten spot this year, Samuel has held the title in the past of the highest-grossing film total of all time.
Samuel first broke into the film industry thanks to a friendship with Spike Lee that began when Spike was still in film school at New York University. Spike expressed interest in Samuel's work and wanted him to be in the films that he planned on making in his career.
Samuel was already considered an extremely hard worker in the industry by the time he landed 1994's Pulp Fiction. But the age of 63 he had been in over 100 films.
Throughout his career, Samuel has voiced a variety of animated films and TV shows, as well as lent his likeness to the Marvel character Nick Fury.
Samuels's overall box office totals come in at a gross of $4.9053 billion, which comes out to an average of $69.1 million per film. Talk about a bankable star. In addition to acting Samuel also produces on occasion.
---
Main image by unsplash