The 2018 Oscars are coming up soon, and with the list of nominees already announced, people are excited to see which of the best picture nominees will get the coveted gold statue. However, like every year some fantastic movies just didn't make the cut for best picture. While some of these films have received nominations for other Oscars, like best sound design or best supporting actor, I still feel that these movies deserve the same recognition that the best picture nominees receive.
The Disaster Artist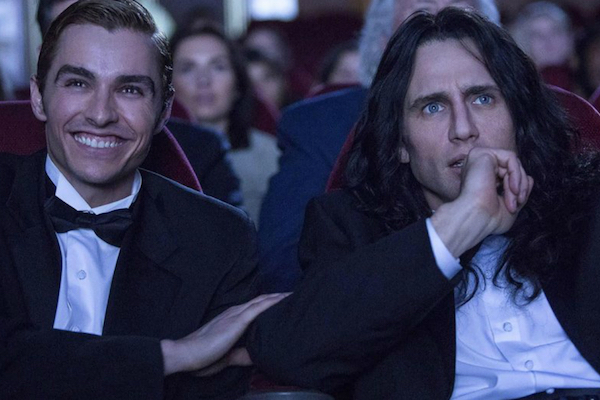 The Disaster Artist is the true story about the making of The Room, the most notorious so bad it's good cult film. The movie is adapted from the biographical book of the same name written by Greg Sestero, who played Mark in The Room. While the story is from Greg's (Dave Franco) perspective, the film is really about his relationship with eccentric actor/director Tommy Wiseau (James Franco) as they both work together to achieve their dreams of making it in Hollywood.
While most people mock Tommy for the hilariously awful movie he made, The Disaster Artist doesn't seem like it's trying to make fun of him but instead portrays him as a deeply flawed but passionate person.
All of the actors do a fantastic job in their roles, but James Franco stands out particularly, as he becomes Tommy, making him a sympathetic and hilariously character. The Disaster Artist is excellent whether you're a fan of The Room or not, and I highly recommend it to anyone who has curative pursuits as the movie is also surprisingly inspiring.
Logan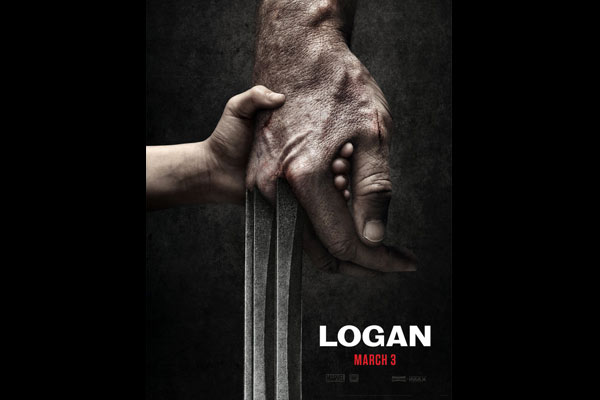 Logan is the ninth and final film that has Hugh Jackman playing the X-man Wolverine. While fan's, as well as Jackman himself, have loved him playing the character, this film is the perfect way for him to leave the series.
The movie takes place in 2029, where no mutants have been born in 25 years. A now older Logan, otherwise known as Wolverine, finds that he is slowly losing his healing factor making him come face to face with the possibility of death for the first time. Because most of the X-men are gone after an unexplained incident, Logan is in hiding along with Charles (Patrick Stewart) who's psychic powers are becoming uncontrollable due to a growing brain disease. When Logan and Charles find an 11-year-old girl who is a mutant (Dafne Keen), Charles encourages Logan to protect her, to which he reluctantly agrees.
Logan is one of the most well made and deep comic book movies to date and does such an excellent job with character and story that it transcends the comic book genera. While some comic book movies require you to have watched all the other movies in the series, Logan can stand on its own as a great singular film that anyone can enjoy.
Baby Driver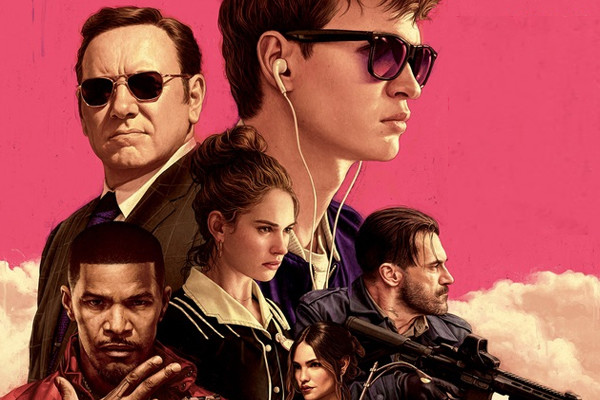 Written and Directed by Edgar Wright, Baby Driver tells the story of Baby (Ansel Elgort) a getaway driver for criminal mastermind Doc (Kevin Spacey). When Baby was young, he got into a car crash along with his parents, Baby's parents died while he survived, but with a bad case of tinnitus. Baby constantly listens to music on his iPod to drown out the ringing in his ears. Baby wants to get out of the criminal game, but a debt he owes to Doc keeps him trapped as a driver. After he meets and falls in love with a waitress named Debora (Lily James), Baby strives more than ever to figure out a way to get out of his criminal life.
The film is acted brilliantly, with special mention going to John Hamm, Jamie Foxx, and Eiza González, who all give much more weight to their characters, making them far deeper than the one-dimensional criminals we usually see movies.
The real star of the film, however, is the score. Most of the music that plays in the movie are real songs that Baby listens to on his iPod, and since he plans out his escape routes using his music, the songs in the film perfectly match up with the action. There are even moments where Baby rewinds his music and the soundtrack to the film does the same. The score is such an essential part of this film that it almost becomes a character in itself. Baby Driver is a fantastic movie that will appeal to people who love heists movies as well as music fans.
It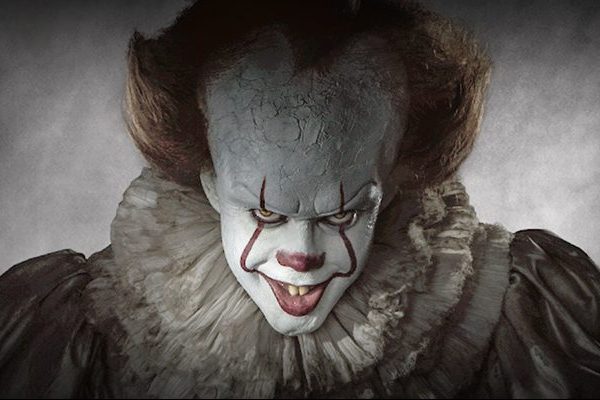 This is the second adaptation of Stephen Kings Famous novel. The first adaptation was a mini-series made in 1990 and starred Tim Curry as Pennywise the Clown, in one of his most beloved performances.For this new adaptation of the book, they decided to split the movie up into two parts, with part 1 focusing on the group fighting Pennywise as kids, while part 2 will deal with them fighting Pennywise again as adults.
The story follows a group of outcast kids who live in the small of Derry, where children have been going missing. One of the kids to go missing is Bill's (Jaeden Lieberher) younger brother Georgie, who was pulled into the sewers by Pennywise the Clown. Soon Bill and his friends, including Ben (Jeramy Ray Taylor), Beverly (Sophia Lillis), Richie (Finn Wolfhard), Mike (Chosen Jacobs), Eddie (Jack Dylan Grazer), and Stanley (Wyatt Oleff), all start to notice that the same clown is stalking all of them. The group bands together to find a way to defeat Pennywise and get Georgie back.
People tend to associate child actors with being either annoying or just awful, but these kids prove that stereotype wrong. All of the kids do a great job with their roles making you feel for the characters and want them to survive. The real show stealer though is Pennywise, with Bill Skarsgård managing to outdo Curry with a more unsettling and terrifying performance. This is a great horror movie that surpasses the original in many ways, leaving the audience excited, but also incredibly uncomfortable.
Images from, Tristar Pictures Inc, Warner Bros. Pictures, 20th Century Fox, A24, Pexel