The ocean is a great, vast and arduous place to explore. But if you are prepared to take on the ocean's challenging depths, then you need to be well-equipped. That also means you will need to go to great lengths to make your oceanic journeys a success. That means picking out the safest boat or finding the coolest bathing suit to stick out underneath the water.
But newbies may not know where to start when making the dive into deep waters. There are a lot of options in putting together a proper nautical kit. That's why we have made a must-have list to give you guidance when tackling the seas.
GoPole Dome H5
The GoPro camera has taken the world to places unseen by many. Now there's an add-on to your camera that takes your underwater videos and pictures to another level. The Dome H5 was designed specifically for GoPro Hero5 Black underwater camera. It has a 6 inch optically correct lens that covers the GoPro lens. The accessory will allow your camera to take epic images and videos below and above the water at the same time. You will instantly turn into a nautical photographer in no time.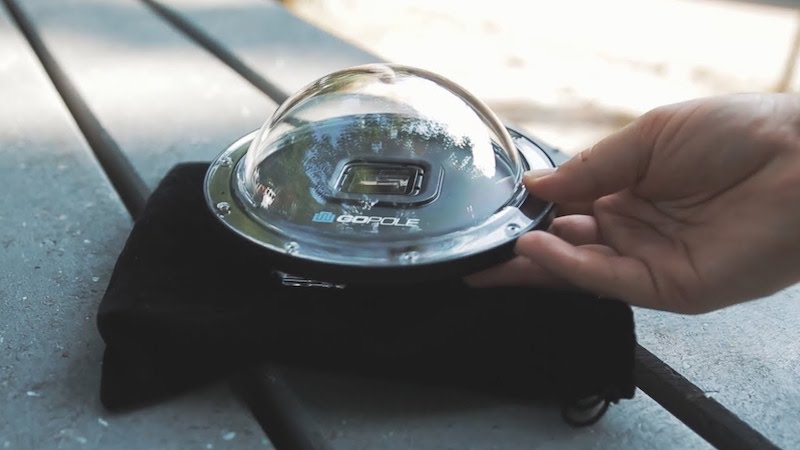 Image credit: [YouTube]
Seaseeker Underwater Scuba Mask
The emergence of the Snapchat spectacles has transformed the social media world. Now there's an accessory that will make your social media-specialized glasses an underwater scene-capturer. The SeaSeeker, which was created by Royal Caribbean Cruise Line, is a waterproof scuba mask that covers your Snapchat glasses while you make deep-sea dives. The photos and videos will automatically feed to your Snapchat story. The stylish goggles will last around for 30 minutes underwater and will travel as far deep as 35 feet. The only way you will get a chance to get these goggles, however, is to go on a Royal Caribbean cruise.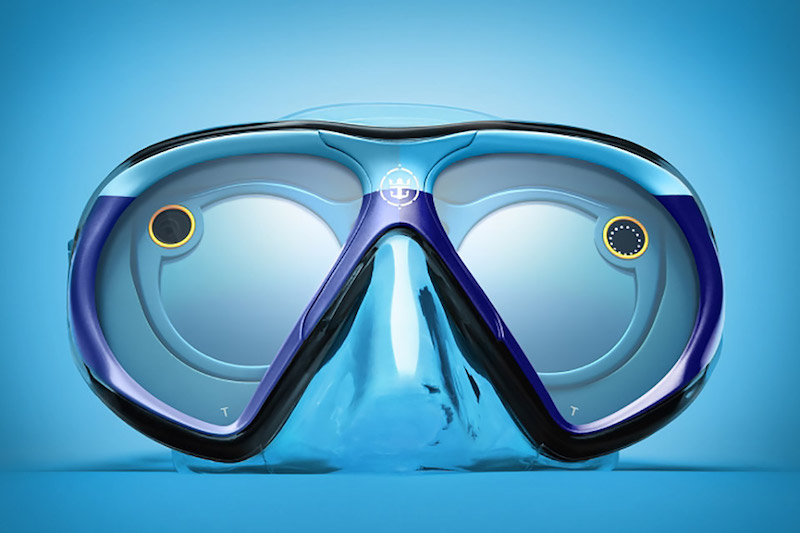 Image credit: [Uncrate]
Skorpion Dive Knife
This works for both scuba divers and spearfishermen. The blade has an easy one-handed release system, which is great for underwater activity. The knife itself is medium-sized and features a straight-edge on one side and then a serrated edge on the other. This is great for cutting corrals when you stuck underwater or cutting rope or cords as well. You could use it for hunting fish too.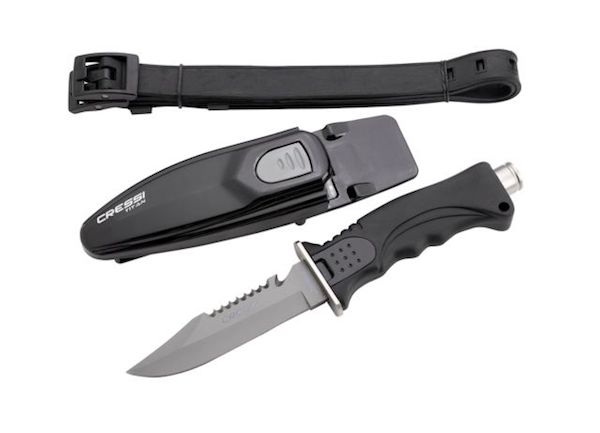 Image credit: [eBay]
H2O Ninja Mask
All snorkeling fans will rejoice with this piece of snorkeling gear. The H2O Ninja Mask is has reinvented the traditional snorkeling equipment as the mask covers your entire face and fits a unique mouthpiece. With this contraption, you are able to breathe normally underwater. The shatterproof polycarbonate lens is fog resistant to allow you a smoother time viewing the sea life. The full-face mask is also designed to allow unobstructed 180-degree views, a big selling point for this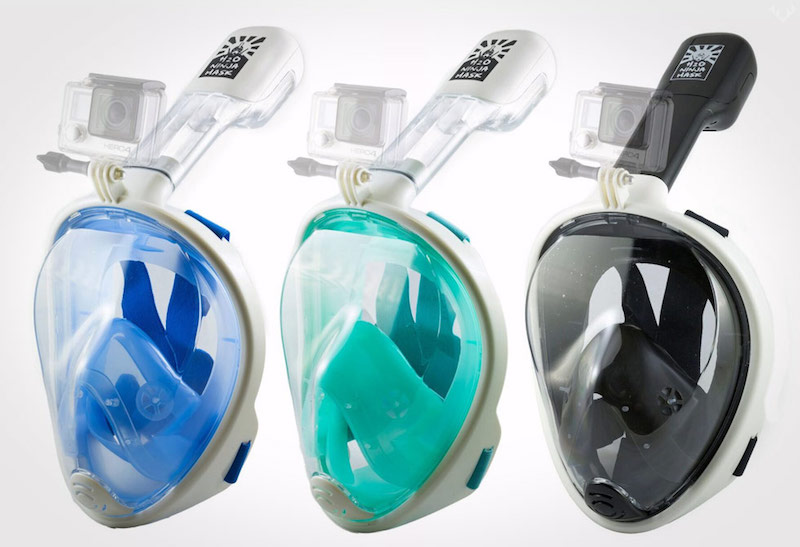 Image credit: [LumberJac]
AirBuddy Tankless Dive System
This may be one of the smartest and incredible gadgets you could get for diving. The AirBuddy is a light-weight accessory that will assist you when you are diving. The tool is floating device that features an air compressor and rechargeable battery for when you make those deep sea dives. You basically could scuba without the air tank, which will allow you more movability underwater. The AirBuddy allows you to travel depths of 12 meets for about 45 minutes.


Image credit: [Spotmydive]
ReefBoard
If you aren't an avid snorkeler, then this is the nice alternative. The ReefBoard lets you observe and photograph the underwater life without needing to go under. The board features a glass-bottom window that is similar to that of a boat. You could stay afloat on a board similar to that of a boogie board as you stare through the 14-inch wide window to capture the fish and reef. The board's safety remains a big reason to bring this on your next open sea adventure.


Image credit: [Odditymall]
Sea Doo PRO SeaScooter
Your underwater exploration just got pimped out. The Sea Doo PRO is a must-have for sea lovers and snorkeling enthusiasts. You will speed through the water to catch up with those sea turtles as it travels at 2 mph at depths of 65 feet. The scooter does have a time limit: one hour. But the mini-jets are still the most efficient on the market and is the perfect accessory for scuba divers.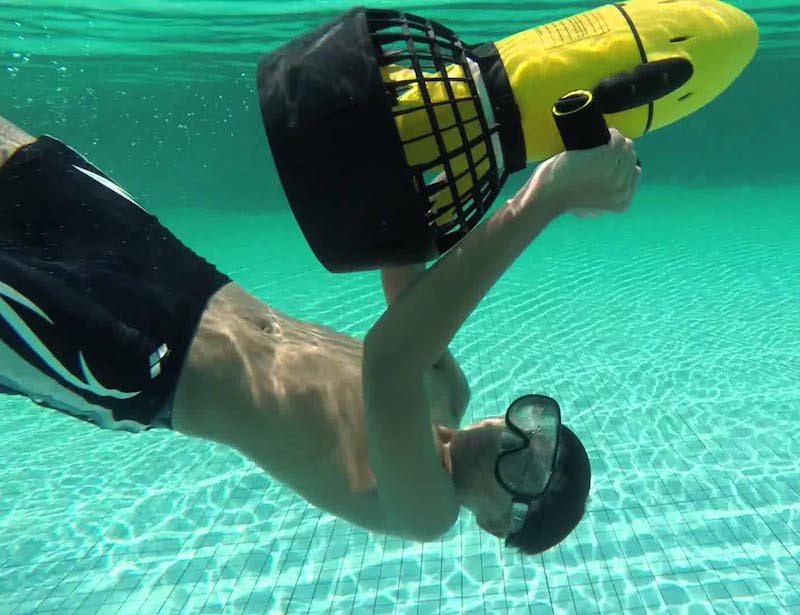 Image credit: [Gadget Flow]
One thing you do need to remember is that these new tools will not make you the best ocean explorer. You need to use your head when making decisions. That means you need to be safe because taking risks is the biggest no-no when you are underwater.
Image credit: Jim Beaudoin [Unsplash]