The presence of the protein shaker is a staple image in the bodybuilding world. All gym-rats make sure they take their supplements, and protein shakes are essential to building muscle.
Like anything else, there are the good and the bad. The best protein shakes are the purest and organic, as they offer more amino acids that help muscles recover.Sometimes finding the right protein powder could be a challenge but here's the best five that you will not regret splurging on.
Promix Grass-Fed Whey Protein
This is one of the fastest-acting protein on the market. This grass-fed whey protein shake is made from pasture-fed caws and it contains a higher level concentration of inflammation-reducing omega-3 fatty acids. The protein has about two to five CLA (conjugated linoleic acids) and that invigorates many health benefits such as burning fats and stimulating lean muscle mass.
The combination of omega-3 fatty acids and CLA is the perfect storm for creating your ultimate body and, more importantly, you will never have to worry about gaining unnecessary weight.


Image credit:[Natural Mallorca]
Naked Casein
This protein shake is one that could take in and out of the gym. In fact, the nutritionists behind Naked Casein suggest that you take their powders before bed. That's because the naked protein digests slowly and lingers in your system to help feed your muscles more.
This is the same as low-glycemic index 'slow carbs". This works as a perfect option for a late night snack. There was a study that was published by British Journal of Nutrition in 2014 that proved that men that digested casein whey protein at night increased their next-morning metabolism. There are about 26 grams of protein per serving.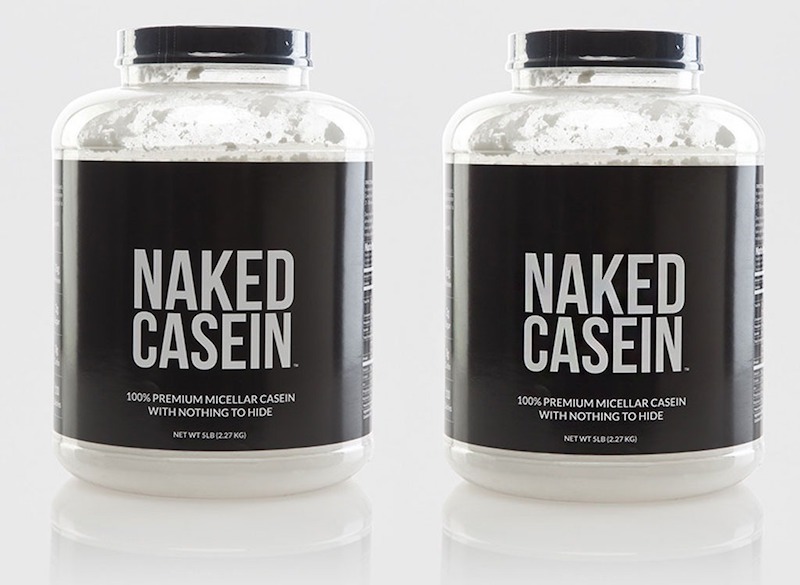 Image credit:[Natural Mallorca]
Paleo Protein Pure Egg
Yes, whey protein is the leading powder option in the health world. But there are many side effects such as belly bloating. This is where this egg-based option will do wonders. This powder will help you bulk up in only certain areas.
The powder is low in carbs and has no fat — just like whey protein. But the egg white protein is simply a complete option that is packed with amino acids that promote peak recovery in workouts, and there are a robust 35.2 grams of protein per serving. The only thing with this shake is that it's tasteless so we suggest adding raw cacao powder to give the shakers a little more flavor and edibility.


Image credit:[Natural Mallorca]
Mount Capra Products Double Bonded Goat Milk Protein
This is a powerful protein. The powder naturally combines casein and whey proteins. The result is that the whey protein will stimulate muscle growth and the casein prohibits factors that would lead to muscle breakdown. The Northwest-based Mount Capra actually uses the milk from their personal goat herds. This protein is a great alternative to those that can't digest cow milk-based product. But there is a huge advantage to uses goat milk as the proteins in goats are smaller and will be absorbed quicker and more efficiently by the human digestive system. That will ultimately result in muscle growth.


Image credit:[Amazon]
Garden of Life Raw Protein
This is an ultimate organic protein powder that combines all the nutrients you need to build muscle and rejuvenate your body. The protein features 13 raw and organic sprouts such as brown rice, quinoa, and amaranth.
There are roughly 17 grams of protein. But what this protein an even more complex powder is that uses tea and cinnamon extract give you those much-needed antioxidants.
There's a number of fat-soluble vitamins such as A, D, E and K but it would make it best to be paired with healthy fat such avocado and nut butter. There are many rice-based proteins but this sprouted rice option is the best because it uses brown rice. The thing that happens when sprouting rice is that you reduce the carbs and increase the nutritional value of the rice.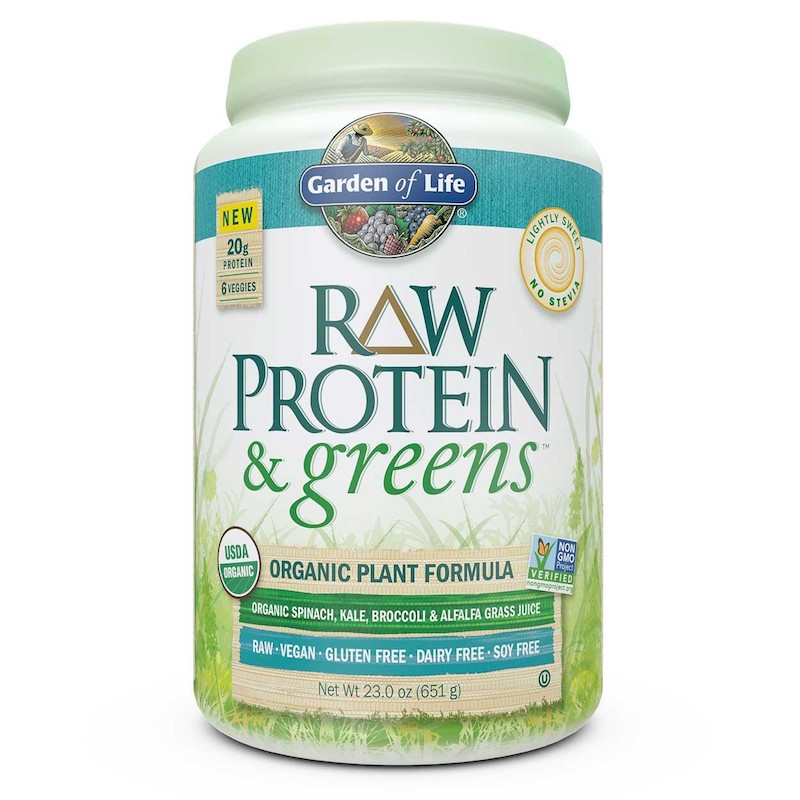 Image credit:[Pharmaca]
Just like anything else in the health world, make sure you do protein shakes in moderation. Depending on which protein you choose, the shakes could add fatty weight. These protein powders are quite potent so make sure you measure out properly and exact to maximize the best effects your body.
Image credit: Jose Camoes Silva [Unfinished Man]