Just in case you haven't notice, this is the video game generation. In fact, there are more and more people playing video games on all platforms. There are more vintage game shops popping up all over the country — yes, it's cool to play the original Mega Man on the original Nintendo these days.
The video game craze has even elevated to the online gaming sites. These are free games that you could stream and play on your PC or Mac. You just need to know the correct type of site to visit. A big downfall with many of these independent online gaming sites is that you prone to viruses or games that are just too slow to play. That's why we've created a list of the best of the best online gaming sites to visit. Each site has its own charm and original content so you will not be bored.
Silver Games
The straightforward gaming site offers an array of original takes on popular games. There are games such as "Deer Hunter" which is a take on "Buck Hunter" or "Grand Shift Auto", which is a play on "Grand Theft Auto". But there's also a slew of unique games such as "Whack Your Boss" and "Whack Your Ex". You do have accessibility to one major popular title in "Five Nights at Freddy's". A big plus with the online game site is the game flow is flawless and doesn't slow much.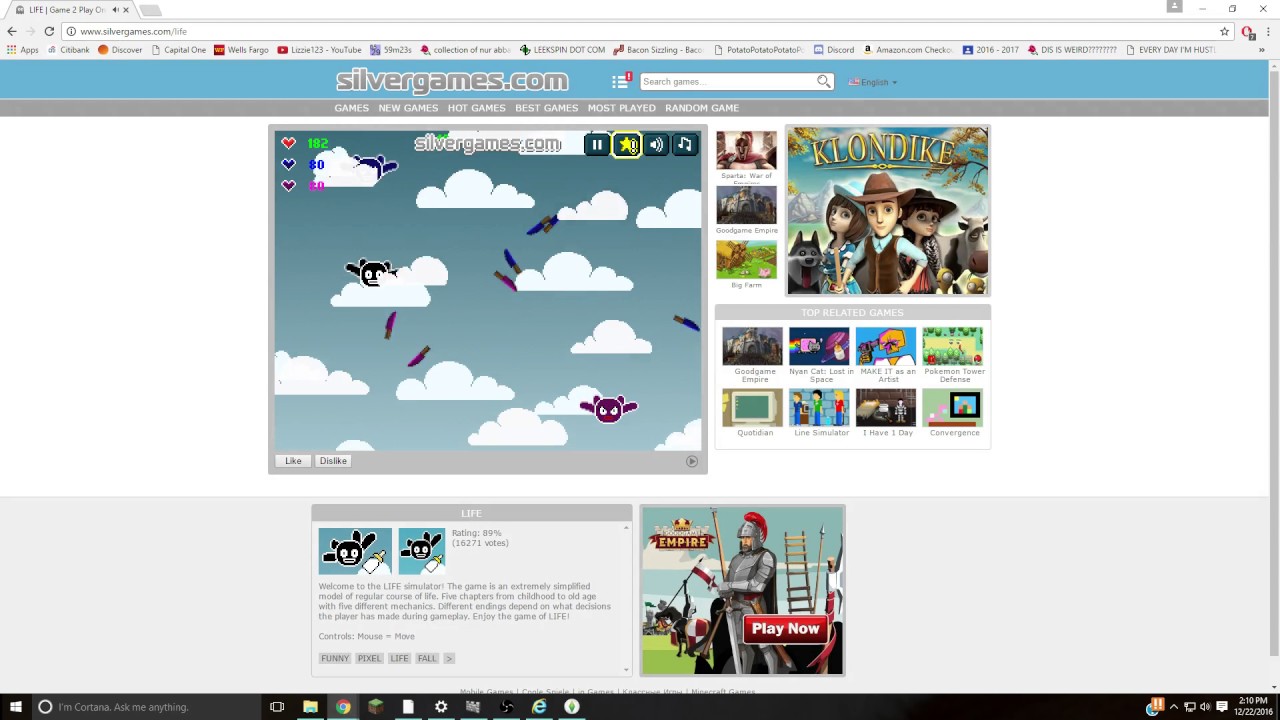 Image credit: [YouTube]
Steam
The most popular PC gaming site and stream gaming service have become the standard among die-hard gamers. The service was originally designed for only PC online gaming. But now the platform has turned into video-game streaming on many platforms such as iOS and Android. Many of the top online games reside on Steam such as "Monster Hunter," "Warframe," and "Tom Clancy's Rainbow Six".


Image credit: [WccfTech]
Kongregate
The problem with most free online gaming sites is being exposed to viruses and spam, slowing your computers and browsers. The one thing that Kongregate ensures is that you won't ever endure those problems. The site boasts more than 100,000 games that vary from action to puzzles. The programmers have also made it easier to find players online in its multiplayer section. But the most incredible feature on Kongregate will recognize your gaming preferences after some time on the site and it will begin to feed out recommendations based on your gaming selections.


Image credit: [Wired]
Addicting Games
This website has become a fan favorite for all online and PC gamers. The site attracts nearly a million gamers each month because they are submitted directly from game developers from all over the world, making the quality level that much better. Addicting Games carries various categories such as strategy, car racing, multiplayer, first-person shooters, and sports.


Image credit: [Video Game Webs]
Miniclip
The overall user interface at Miniclip makes this site a popular choice. But the best thing about this site is that many of the games are original and exclusive. A large chunk of the games has also become game apps for smartphones such as "Agar.io" "8 Ball Pool" and "Bubble Trouble". The other unique feature on Miniclip is that you could create leagues so you could compete with your friends or compare individual rankings and high scores.


Image credit: [Technolism]
Pogo
This gaming site aims at stimulating your brain. There are only 200 games here but that's because Pogo is selective. The goal here is to work and relax your mind. The games are interpretations of other popular games such as "YAHTZEE Party!", "Rainy Day Spider Solitaire" and "Word Whomp". You will have the option of registering a profile for free or play the games without the profile. The only real plus with the online registration is that you will be able to win prizes and store your game stats.


Image credit: [Webdesigner Depot]
Big Fish Games
For some time, Big Fish was originally made popular for downloading games for either the PC or Mac. It has also developed many smartphone games such as "Cubis Gold 2", "Bubblez" and "Hidden Express" And now the site has included a section of free online games (there are more than 2,000). Many of the popular downloadable titles are also available to play for free.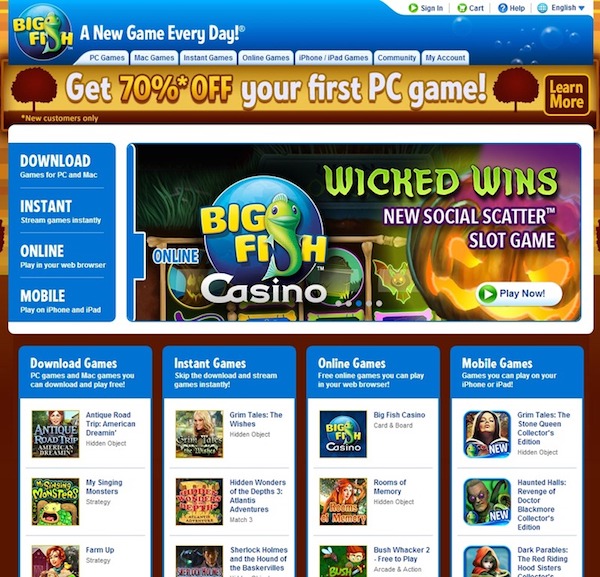 Image credit: [101 Web Designs]
Armor Games
The layout is pretty simple and basic but the content is strong. The big plus with Armor Games is that they consistently changing their game titles on a weekly basis. They are some great titles such as "Star Trek: Alien Domain", and go with the free registration because you'll forgo the advertisements and built Armor Points.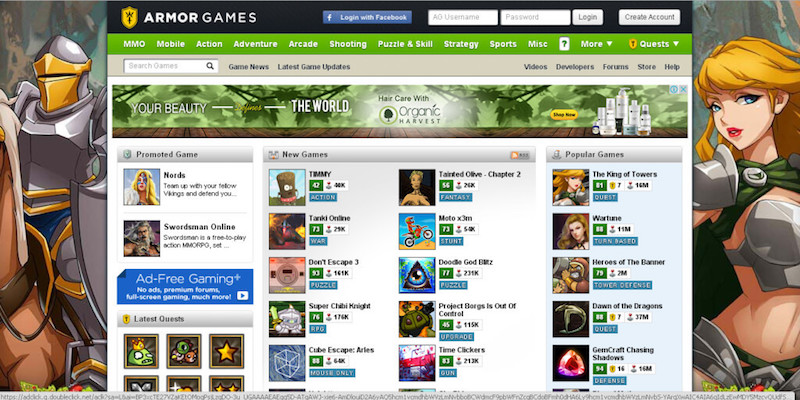 Image credit: [Waftr]
Free Online Games
There are about any type of game you could think of on FOG from games about physical to animal-themed games. The site caters to all age groups and they have made it easy to navigate by using the tags on the main menu, which located on the top of the page. They also filter out the games to "Most Played" and "Top Rated".


Image credit: [TechGYD]
Shockwave
There are many benefits of using Shockwave. You have the ability of downloading games you love, and the site also has a long list of streaming games (1,000 games are in the library). The best-selling games are "Daily Diff" and "Daily Jigsaw".


Image credit: [ListAmaze]
At the end of the day — or year — you will find yourself rotating through these sites for your own personal favorites. But at least now you could bookmark them instead of sifting through the bountiful of choices on the inter-webs.
Image credit: Jaime McInall [Pexels]