Look around, it's sandal season! It's warm out, and who can be bothered locking up their feet in the leather, cotton, and nylon prisons of the modern shoe? All of us have been in the situation of checking ourselves out in front of a mirror after dressing up for a day on the boardwalk. Everything is looking pretty snazzy until you get to the shoes.
You need something to let the feet breath. Your chuck taylors won't do (possibly low-tops, but that's not the focus of our topic here). Flip-flops? No, too casual. Ah, sandals. The easy answer, no one will double-take at your simple clunky man sandals. But why not leave the sandals to the ladies this summer? Maybe find another way to let your feet breathe a little, show off a little ankle, add some more style to your summer look.
I've got the answer for you, in fact, I have a few answers for you. I am a long-term advocate of the no sandals approach to the summer style, and I am willing to impart what little "no toes allowed" wisdom I've gained over the years for the low, low price of 3 minutes of your time.
Where to Start
Listen, loafers are a tough thing to get into. You might look pretentious, they might be expansive, etcetera. There are plenty of reasons to say no to the loafer, but have you thought of how great it'd feel to be the guy in your group pulling off the loafers on the boardwalk? Or do you want to be another guy with sandals?
So if you want to start off on the low end, why not go for something like Aldo's Tralisien Loafer, clocking in to set you back just $110? They're suede, and they come in grey, beige and black (get beige) and you'll look like your whole outfit costs way more than a hundred bucks. Make absolutely sure you go sockless. Do not do loafers and socks in the summer, and definitely, don't do sandals and socks. Don't do sandals at all man.
Banana Republic's got some great loafers for just a little more than the Aldo pair in the Dellbrook, they're great for a leather pair at around an affordable $145, however I can't personally advocate leather for the summer unless you're going somewhere where you know you're going to be inside for most of the time. Do slacks, never jeans if you can help it with these guys unless you want to look like you're going to a club dipped in axe body spray.
Where to Go From There
Here's the awesome thing about loafers, if you pull them off just right, you can upgrade your entire wardrobe, and some of the nicer choices will set you back just a little more. The good news is, you can wear these bad boys year-round, so don't feel too bad about indulging in some loafers. You can get them from just about any major fashion retailer, all the way up to Versace and Gucci, and everyone wants to be the guy with the Gucci loafers on the boardwalk. It's often said that Gucci shoes will separate your life into two parts: before you wore Gucci, and after you wore Gucci. Have you had the same pair of sandals?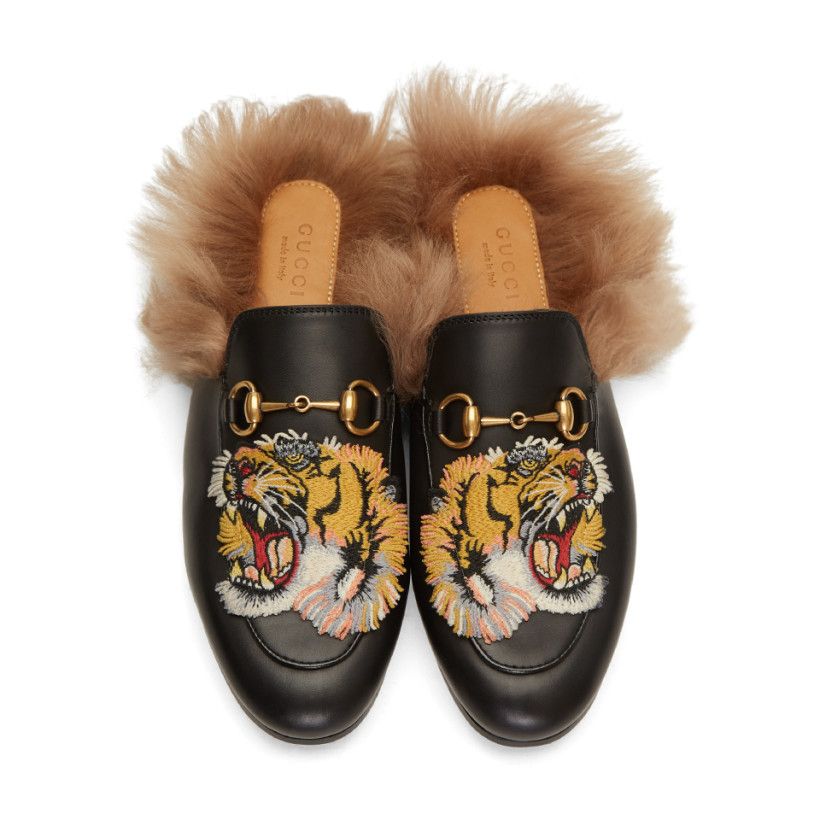 Just look at these guys.
There are tons of designers that will satisfy your new and profound loafer obsession all ranging at various prices. You can even get started at your places like Gap and Old Navy if you're not too certain about going all in on the newest a greatest male summer phenomenon. You don't have to be a certain type of person and you don't need to make a certain amount of money monthly to pull them off.
Understand, you don't need to be particularly educated in fashion to pull off the loafers, just dress to your foot, ankle, and calf. Don't wait for someone to point out that you've worn the same pair of sandals for the last few years. All you have to do is make the decision to up your summer game