If you are still looking for the right one this year, some of the best popular dating sites can give you a better chance of finding your match. Not only is online dating convenient, but the speed and ease of meeting someone you are compatible with are bigger.
Age is one of the most important factors when joining dating sites and apps; thus it best to know which of them really caters to your specific age group. Here's a list of some of the most reputable online dating sites worth visiting this year and some of the highlights that make them a good site to meet your own match.
Match
Available in 25 countries, Match.com surely increases your chances of finding a perfect match. Not only do they have questionnaires to make the process quick and easy, but they also ensure that the users are willing to stay in a long-term relationship.
Match.com is one of the best places to visit for single people looking for a real relationship besides the casual companionship. The site is available in 8 languages and has recently launched a mobile app using a location detector to match nearby people together.
The online dating service was developed by Gary Kremen and Peng T. Ong and the site went live in 1995. It has grown to be an industry leader and one of the most widely accepted dating service providers in the world.
The best features they offer are the connection and discovery options particularly matching people in nearby vicinities. Using a smart algorithm that connects people with the same interest and preferences, Match.com is one of the top-level websites for having a great dating experience.
Adult Friend Finder (AFF)
Single people who are looking for a casual night out will find the website to be user-friendly. Adult Friend Finder is more of an adult-oriented networking site for men and women who are willing to interact and be part of ¨no string attached¨ relationship.
Developed by Andrew Conru in 1995, the site was an offshoot of his first venture, which started to turn awry because users were posting naked pictures and vulgar contents about themselves.
Conru described Adult Friend Finder as a ¨release valve¨ that provides young adults with a safe dating platform combining chat rooms and webcam features for people to get to know each other well.
Christian Connection
Young and single Christians who are looking to find their perfect match through a deep religious connection find this site as the most credible one to visit. Making online dating safe and trustworthy, Christian Connection is a haven for young adults who would like to meet with other Christians in several parts of the world.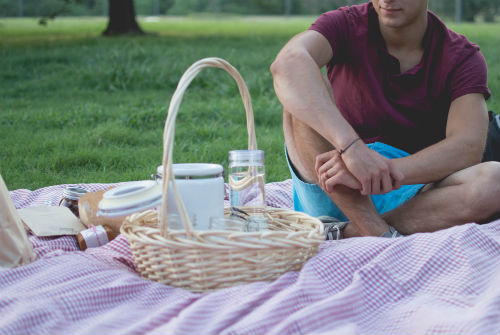 The concept behind the website was developed by Jackie Elton. The online dating agency has been acclaimed by several media outlets including Daily Telegraph and was hailed as one of the most favorable and effective dating websites.
Christian Connection is available in Australia, Canada, Hong Kong, Ireland, Singapore, UK, and the US. They are the largest Christian dating site for people who are looking for serious relationships conforming to their Christian values.
OkCupid
Using one of the most advanced algorithms to make matches more dependable, OkCupid is one of the fastest growing dating sites. It has a simple sign-up and registration process to make profile creation pain-free.
OkCupid does not charge for its basic services including messaging and profile viewing. It has a Quick Match feature allowing users to have access to compatibility profile matchups without scrolling through the whole page.
Membership upgrades can be purchased allowing a member to browse through profiles in invisible mode and unlimited messaging storage among others.
Plenty of Fish
Plenty of Fish (POF) is an absolutely free online dating site popular in the Western Region including the United States. It is available in nine languages and is a good site to meet single people from across the world.
The website claims to have the largest membership compared to other dating sites with 3.6 million members. The site also boasts having developed millions or relationships worldwide with couples meeting online every 2 minutes.
Plenty of Fish constantly updates its services with the latest partnering with Google Home to access an account using Alexa, Google's virtual assistant.