If you aren't aware of the stylish drama 'Suits' on the USA network, catch up On Demand now! In its seventh season, Suits is an American drama set in a New York law firm. It follows a brilliant legal mind of Mike Ross (Patrick J. Adams) who, despite never finishing law school, secretly closes cases with associate Harvey Spector (Gabriel Macht).
The show's co-stars are fabulous suits worn by Harvey Spector who is famous for the quote, "People respond to how we're dressed, so like it or not this is what you have to do." His bespoke suits come by way of costume designer Jolie Andreatta, who says she keeps "upping the game" to meet fan expectations.
While buying a custom made suit is becoming surprisingly affordable, if you want to buy off the rack, follow these rules.
If you find yourself in the suit department of a retail store and are completely overwhelmed, don't worry, you're not alone. With so many choices, the undertaking of purchasing a suit can be a daunting task. But rather than having the salesperson dictate your choice, be armed and ready with the knowledge you need so you can make a decision. Buying a suit is an investment. A quality suit will generally cost between $350 to $500 but can cost up to $20,000 so make sure you know what you want.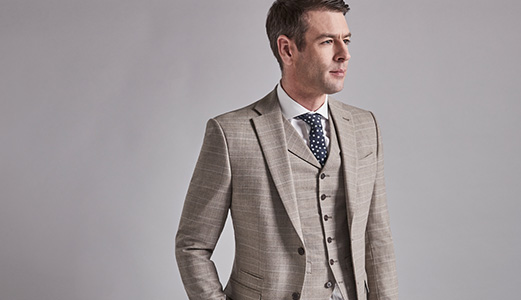 STYLE
The first thing you will need to know is what type of suit you want. There are many choices, but the most common is the one button, the two button, the three button, the three piece and the double breasted. Currently, the two button is having a comeback after years of three button popularity. This is not to say you shouldn't consider the three button, but the trend is definitely the two button suit with flat front slacks. The double breasted seems to be making a comeback, but slowly – very slowly and the one button is reserved for the fashion forward.
SIZE
Before going to the store, know your size. Have yourself measured before investing in a suit. There is nothing more frumpy than wearing a suit that is one size too big and there is nothing more uncomfortable than wearing a suit that is too small. The shoulders should fit at the natural shoulder, the buttons shouldn't be too high or too low, the jacket should be the same length as your arms and the cuffs of the jacket should hit at the hinge of your wrists. The slacks should rest on your hip – not your belly and the legs should hit the top on your shoes, although some men prefer a slight break which is a perfectly acceptable option too. A fitted suit can empower you and make you feel more confident.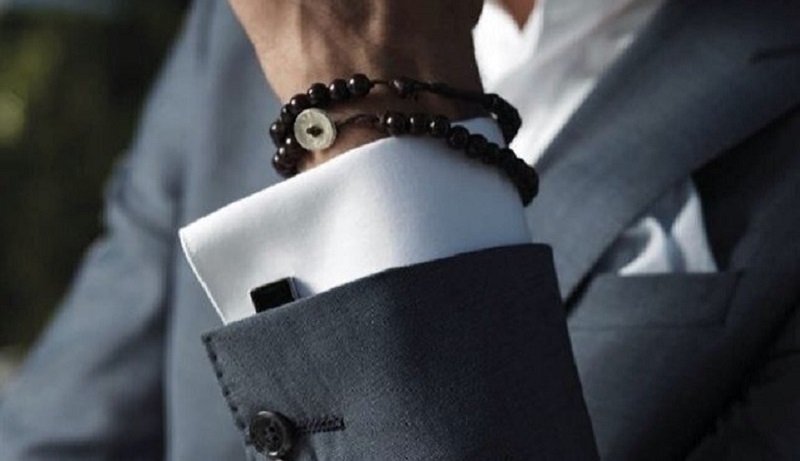 DETAILS
Decide on what vents you want. If you are conservative, stick with the center vent. If you are a bit more daring, go for side vents. The notch lapel is most common, however, the peak lapel on a single breasted suit makes an elegant statement. Also, make sure the button holes on the sleeve are working buttons rather than stitched on and always keep the bottom button unbuttoned.
CUFFING
To cuff or not to cuff the slacks, that is the question. This really comes down to personal choice and there is no right or wrong answer. Times to cuff would be if the fabric is heavy. Times to choose not to cuff is if you are conveying an image of being fashion forward and if your suit is made of light weight wool.
MATERIAL
Wool is the only option for a professional appearance – no exceptions. Man made materials such as polyester, rayon and viscose will eventually pill, break down, loose shape and end up looking cheap. The higher grade the wool is, the more expensive the suit will be.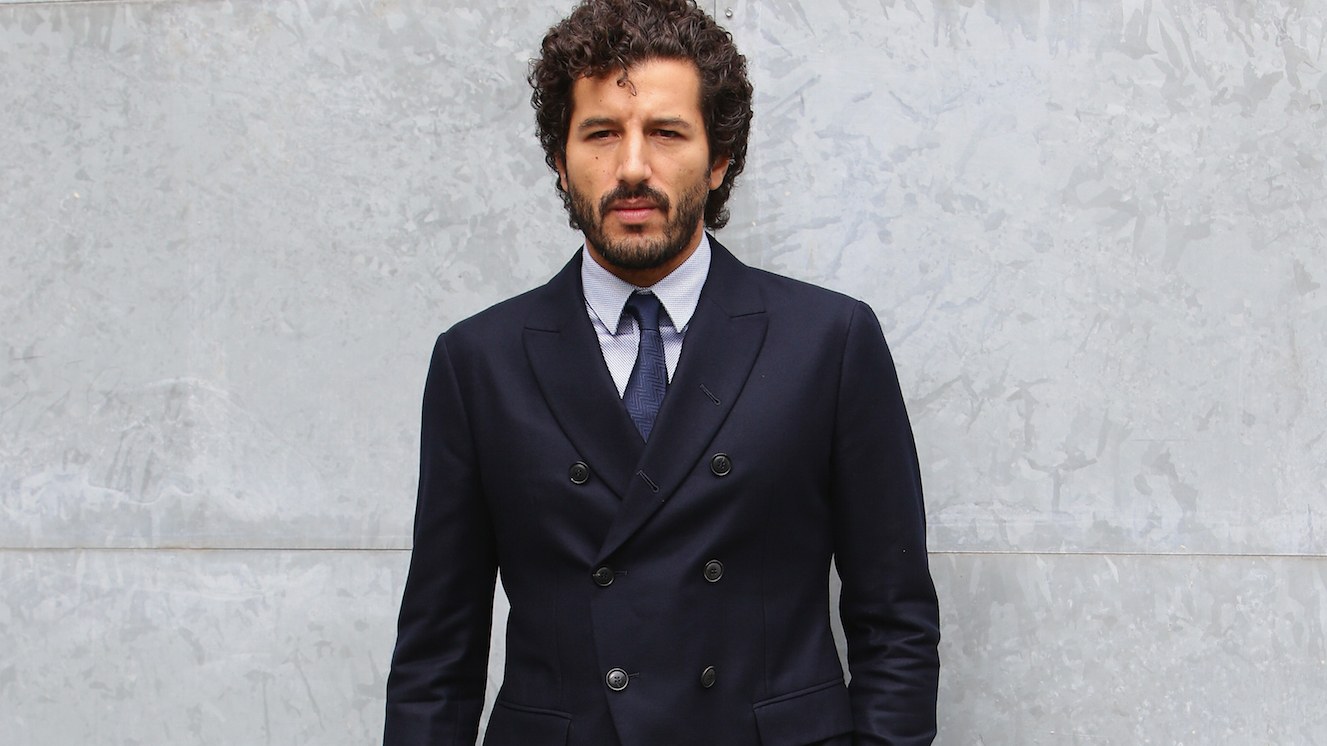 If you cannot afford a $500 suit, there are things you can do to make it look expensive.
First thing, get it tailored so it fits close to the
body.
Secondly, a quality suit will have obvious stitching around the lapels that a lower quality suit will not. You can have stitching added by a tailor to give your suit an expensive appearance.
Third, if you're not going to spend a lot on the suit, make sure you buy quality accessories such as silk ties, 100 percent cotton shirts and cuff links.
For first-time suit buyers I recommend a solid navy for the simple reason, navy is extremely versatile. You can wear the jacket with gray, tan or khaki slacks. Besides being interchangeable, navy goes with almost every shirt and tie combo – except black of course.