Unlike 'most' men, I enjoy shopping for clothing and do so more often than is necessary. Although my shopping excursions are mostly online these days, the occasional trip to the mall still gives my stomach butterflies.
There's just something about the smell of new clothing that gets my blood pumping. I know that's foreign to quite a few of you, and that's ok, but if you want to be successful in every aspect of your life, you need the duds.
Lucky for you, there is virtual stylist who can help you build a wardrobe for business, as well as your down time, that you can be proud of.
I have been helping people achieve the best version of themselves for years. It is one of the most rewarding career choices I've ever made as I love seeing the transformation from frumpy to fabulous.
Clothing is more important than many people think. The way you dress can be the difference between $55,000 and $100,000 a year. 'Dress for the job you want, not the job you have' should be your mantra because that promotion ain't going to the sloppiest dresser in the office, believe me.
Your wardrobe is a reflection of your personality, and if you dress like a slob, you will be perceived as lazy and unreliable. On the other hand, if you dress in clothing that fits you and that has some style, you will be thought of as attentive and energetic.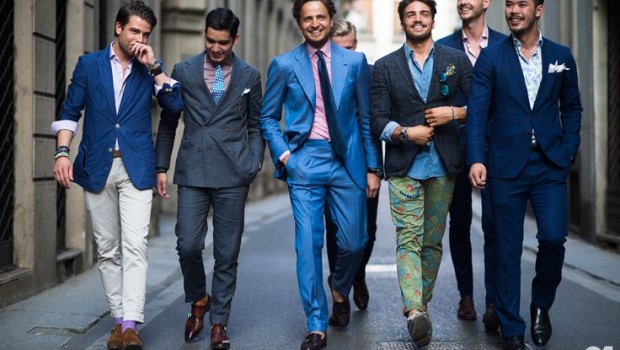 Some basic rules for dressing for business would be as follows:
Only purchase tailored suits. If the suit doesn't fit you, have it tailored or better yet, throw it out – those 1990's suits are not going to work in 2017.
A baggy suit is not acceptable under any circumstance. One hundred percent wool only. Wool looks better and will last you longer than a suit made from man made materials.
Fitted 100 percent cotton shirts only. Again, having excess fabric bulging out of the top of your slacks looks sloppy.
And, you're going to be more comfortable in a cotton shirt because it breathes unlike polyester which will lock in heat. Besides poly, acetate and rayon will begin to pill and lose shape after a few trips to the cleaners.
When shoe shopping, make sure you are prepared to drop between $300 to $1500 on a single pair. There is a reason behind the price; quality shoes can last years whereas cheap shoes might only last you one year and even that is stretching it.
The first thing you need to be aware of is the type of leather your new shoes are made from. I always recommend full grain leather. This is leather that has been treated minimally and is pretty much the same as it was when it was taken from the cow.
Full grain leather ages gracefully and develops a natural patina. You can expect 10+ years of wear from full grain leather with proper treatment and care. Cheaper leather will break down faster and lose shape after only a couple of months.
Finally, the accessories can make or break the look of a suit so choose wisely. Only 100% silk ties, leather or canvas messenger bags, full grain leather belts should match your shoes and keep the 'bling' to a minimum.
I'm not the only game in town – several companies will allow you to shop from the comfort of your sofa.
Here are my top 3:
1. Bombfell
Bombfell specializes in men's fashion, allowing customers to share their sizes and style preferences along with their shopping budgets.
You can pick out your clothing or let their stylist put together looks for you based on lifestyle and career which are reviewable via email. Once you are happy with the look, you will receive a shipment.
They give you seven days to try on after your shipment's delivered before they even charge your card. You can return what you don't like and only pay for what you keep. Shipping is free both ways.

2. Trunk Club
Trunk Club is a division of Nordstrom. In addition to Nordstrom.com, Trunk Club brings the Nordstrom retail store customer service experience to the World Wide Web.
As expected, the customer comes first at Trunk Club as you can chat with a personal stylist via phone or messenger. A similar concept to Bombfell, a package will be delivered after you approve the look.
You then have five days to inspect and try on your order. They waive the $25 stylist fee for Nordstrom card holder which will save you money. And shipping is free.
3. The Mr. Collection
The Mr. Collection doesn't ask you for a monthly subscription. This service allows you to rent or buy the clothing you choose at 40% off retail prices.
If you want to keep your sizes and budget with The Mr. Collection, there are three plans to choose from, and the monthly cost is often less than $50. If you like some of your order, keep it.
No matter which service you choose, you will get expert advice and quality clothing delivered to your doorstep without ever setting foot in a department store.
Images by Google