One thing you can count on about fashion is it recycles every few years. But unless you want to go vintage, don't rely on thrift stores to garner a "new look."
Besides being time-consuming, bargain hunting will not ensure you the desired items. It's probably best if you bite the bullet and pay retail for your "new old" – recycled fashion looks. These garments were all over the runways for fall/winter 2017, and you should probably get them if you want to hold on to your style status.
Vertical stripes
Vertical stripes have been a standard pattern in menswear forever, and they were all over the place at men's fashion weeks 2017. You probably have at least one vertical striped shirt or suit in your closet already – good, pull it out and put it on. If you don't possess any, get some, now.
The BUGATCHI vertical striped shirt from Nordstrom. At $149, this classic-fit, spread-collar sports shirt has been treated with a silk protein for an ultrasoft feel. Buy the black, not the green unless you need something for Saint Patrick's day. This shirt can be worn tucked or untucked depending on the occasion.
Dolce and Gabbana black and grey with burgundy accents tuxedo slacks at Nieman Marcus. These pants will run you close to $900, but you are paying for quality. Made from wool/spandex they are warm but have some stretch. These slacks also feature a velvet waistband and side stripes. Appropriate wear would be with a plain black blazer with a solid burgundy shirt to bring out the color of the pants.
If you don't have a pinstriped suit, get one, immediately. Barney's has a SARTORIO for $1,299 which is half of the markup. Nothing fancy here, just a quality made Italian wool suit. Available in grey or white. Sure, you could get a suit for a lot less, but why would you?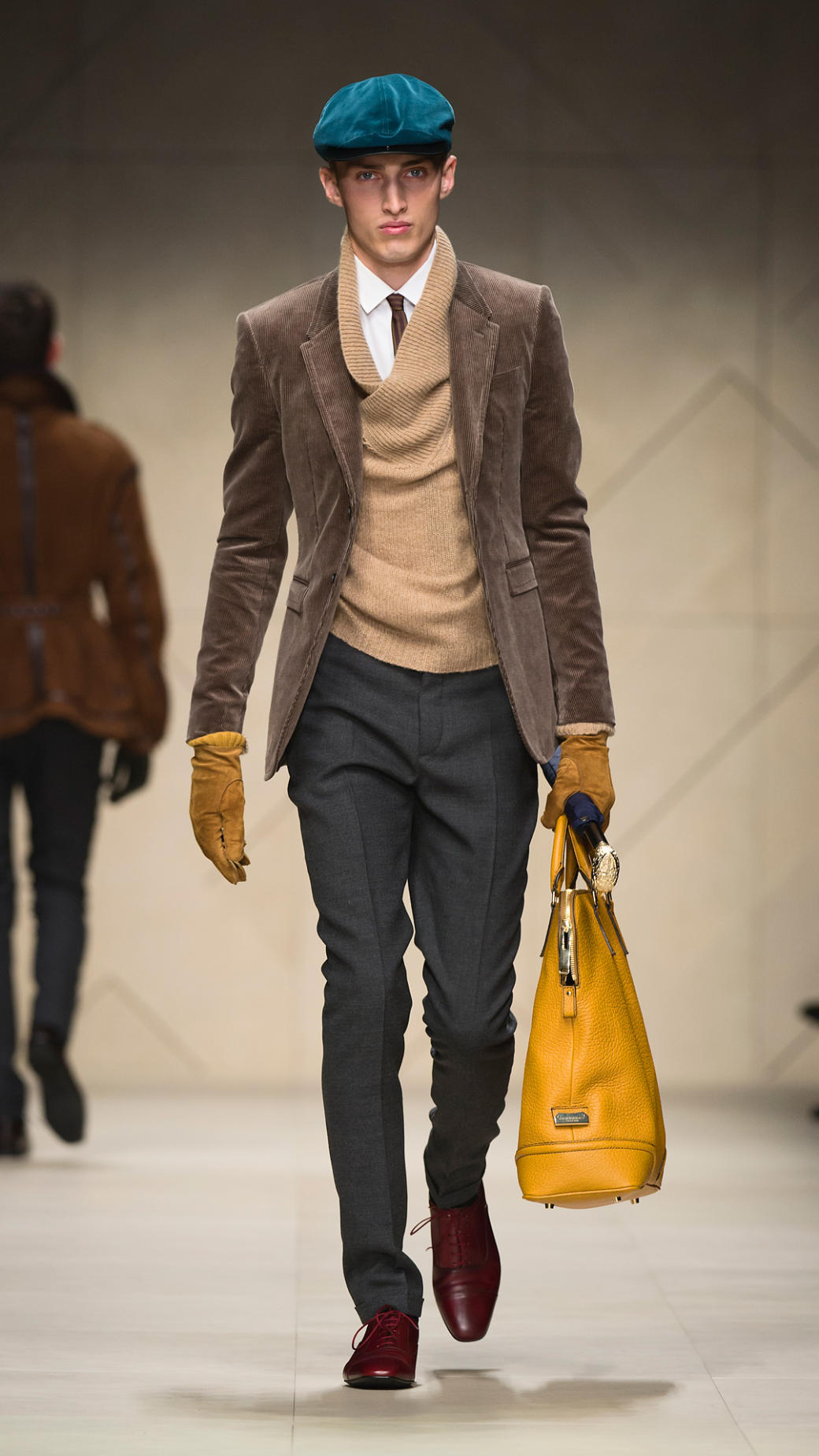 Neutral Colors
Those 1970 neutrals are back in vogue. Whether in sweaters, coats, shirts or suits, beiges are going to be your friends this winter.
Burberry has a stunning cashmere wool cropped sweater rendered from cable and rib knit panels for rich dimension. The style is fitted through the body and sleeves, with an asymmetric hem revealing elements of garments worn underneath. This wheat colored sweater retails for $950.
You should have a pair of khaki slacks in your closet already, but if you don't LARUSMIANI has a pair of 100% wool twill pants for $945. These flat-front pants feature a concealed front button, zip closure and sewn cuffs at hem.
A tan suit is the cornerstone of a man's wardrobe, and Ermenegildo Zegna has a micro-tic two-piece in Trofeo® wool. Made in Italy, this suit was original $3,395 but is now $1,527 at Nieman Marcus. Limited sizes available so if you're hot for it, better shop now.
Tartan Plaid
Plaid is another staple in men's clothing, but for winter 2017 tartan was all over the place. Designer Paul Smith made the Scottish print a focal point on his show and so should you.
Loewe carries fisherman trousers in patchwork tartan. In nylon and cotton, they feature a contrasting white turn up. Strictly for fashion-forward men who don't mind be the topic of conversation – even if it's behind their backs.
Isaia designs a tartan super 140s two-button blazer in blue and red available at Nieman Marcus for $2,995. This trendy sports coat can go from the office to happy hours without skipping a beat. Pair it with a Glenn plaid slack and an opposing plaid shirt for a dangerously loud effect.
Head-to-toe tartan makes a bold statement, and Vivienne Westwood has a single breasted two button wool/cotton suit for $1,295. A Thom Browne tartan print tie would take your boldness to a whole new level.
You can probably get away with these looks for a couple of seasons, but don't blame me if you can't.