You have money to burn and want to hop on the trendy train, great let's go. For fall 2017 there was a bucket full of hot looks, but these are going to get you into the trendiest and most exclusive nightclubs. Before we start, please note that these may or may not last more than one season, and if you're seen in this garb next year, you will likely be snubbed by even your closest of friends. That's the thing about going super trendy – like top 40 tunes, the rags you buy are here today and gone tomorrow.
1. Retro Sportswear
Watch an episode of Welcome Back Kotter before you go shopping to get an authentic feel for what's hot this season. Retro sportswear was all over the place at men's fashion weeks. If you had gym class in 1977, you were horrified. However, if you want to be on the cusp of what's in vogue for winter 2017, grin and bear it.
Rather than going the predictable route with Nike or Adidas, check out Fred Perry. The UK based designer is comparable in price – like that matters to you high rollers. Track jackets start at $275 and three stripe suede athletic shoes are a mere $95.
Dolce and Gabanna presented a pair of black cotton track pants for $875. Featuring a single stripe with random words such as #family, #selfie, etc. up the leg, these aren't your father's sweats.
Gucci has a technical track jacket for $1,100. The track jacket continues to be a silhouette favored by Creative Director Alessandro Michele. The sportswear-inspired style is made from a technical jersey fabric and trimmed with Gucci jacquard detail along the sleeves. The cuffs are finished with a soft knitted trim of green and red. 55% polyester and 45% cotton, this jacket is made in Italy. Get the matching pants for a cool $920 – I would.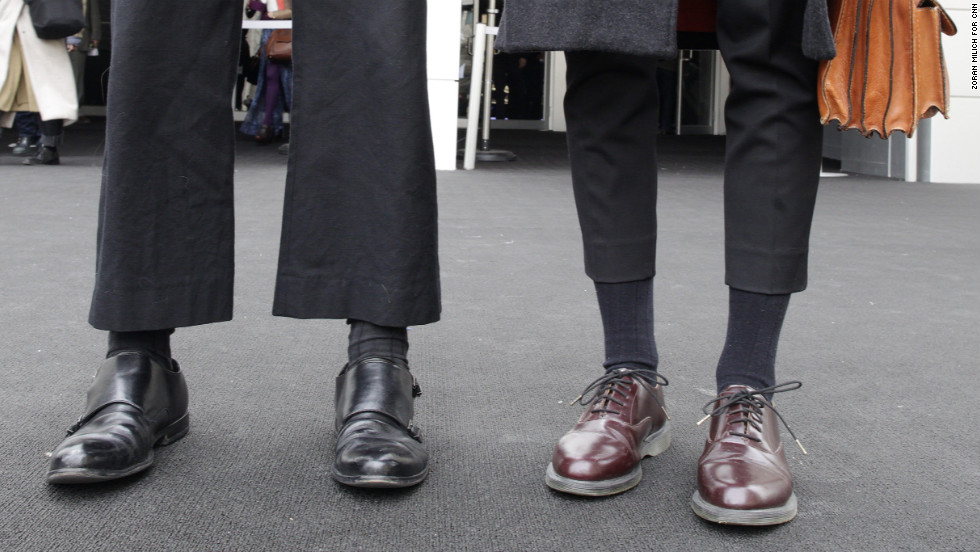 2. High water trousers
We haven't seen this trend and we probably won't again after 2017 – just an educated and very hopeful guess. I just don't think the mainstream is ready to embrace pants that hover above the ankle, yet. But if you must, don't invest too heavily.
Dolce and Gabbana have several pairs available, but if I were to embrace this trend, I'd go with the blue cotton pants with patch from the Heraldic Sicilia collection. The ensemble harkens back to the emblems of aristocratic Sicilian families, which come to life on clothing. The matching shirt would be a keeper too.
Thom Browne has a pair of navy classic backstrap trousers in 100% wool. The slim-fit '2-ply fresco' slacks feature four-pocket styling, signature tricolor grosgrain pull-tab and buttoned cinch strap at back waistband. Detailing features include gold-tone hardware featuring signature engraved detailing and tonal stitching. But $1,010?
If you want the look, but aren't ready to invest your rent, consider the Visim slim-fit 100% cotton chinos. With five-pocket styling, adjustable cinch-straps at waistband, a button-fly and tonal stitching, these only look expensive.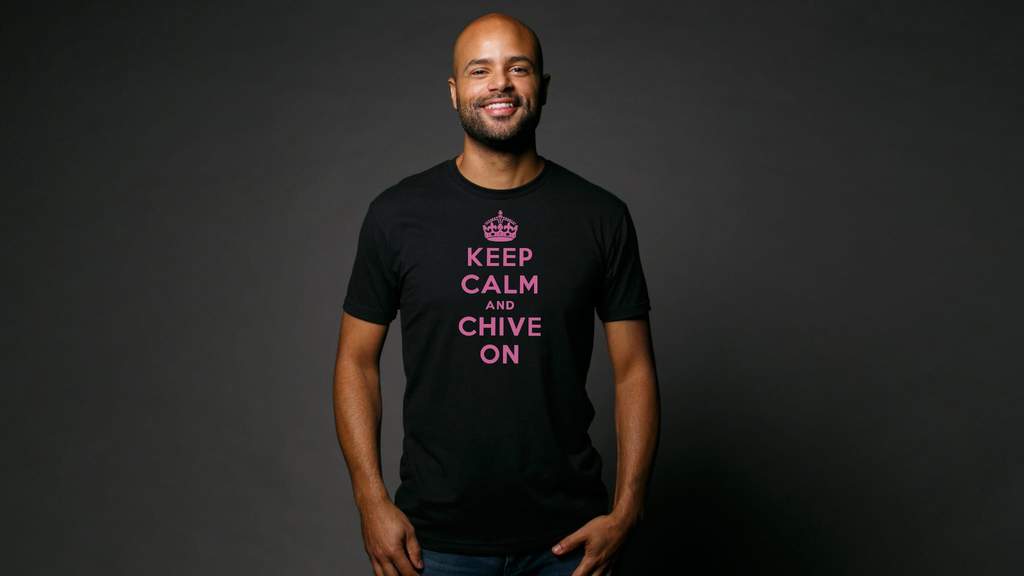 3. Graphic Tee's
Remember a few years back when you wore graphic t-shirts? Yeah, they're back. But not the same graphics are being used. In the wake of the Donald Trump presidency, the t-shirt has become a political statement.
Much like George Michael's "Choose Life" sweatshirt from the early 90's made a statement, the "Choose" tee by Tetsu Nishiyama is an ambiguous statement that can take on many meanings. Started in 93′ as a form of expression centered mainly around silk screening on some DIY shirts. Their manifest is to sabotage the fabricated information regulated by mass media using immediately effective forms of expression.
If you just want to have fun and forgo the political statements, Prada has a jersey cotton crew neck logo patch tee. With a geometric blue pattern, this graphic tee has a whimsical aura. It's only $275 and available, of all places, at Walmart.
These might be around for more than one season, but no guarantees.