New Orleans is one of the many jewels of America, known for its bright and bombastic visual identity, musical history, and of course, the food. The mouth of the Mississippi River serves the rogues gallery of Black, White, Native, French, Cajun, and Caribbeans that make up their local culture, and people travel the world over for the culinary delights that come with such a diversity.
Perhaps the best part of the culinary scene in New Orleans is perhaps the fact that it has tastes that are completely exclusive to the city. The rich culture of it's variety of peoples has brought flavors into town that don't exist anywhere else in the world. After all, it was Mark Twain who once said "New Orleans Food is as delicious as the less criminal forms of sin". Just the sort of recommendation you should be looking for.
The weather is turning around, so why not let this famous river city be the first of the season to wreck your plans for the perfect summer body you've definitely been working on and not at all procrastinating on molding? I've compiled a list of the a few of the most delicious offerings New Orleans has to offer, to assist you in deviating slightly from your new year's resolution to not eat everything you see. You're welcome.
Maypop

Photo courtesy of Maypop
We'll start with a sort of 3-in-1 listing: Introducing Maypop, the latest offering of chef Michael Gulotta. Why start with this American Italian Asian Bistro? Because it's an American, Italian and Asian Bistro, obviously. Michael Gulotta's last two projects are ultra-casual local spots; MoPho, an authentic Vietnamese cuisine spot, and Tana, an Italian food restaurant located inside an art gallery. Yes, restaurants inside art galleries are considered "ultra-casual" in New Orleans.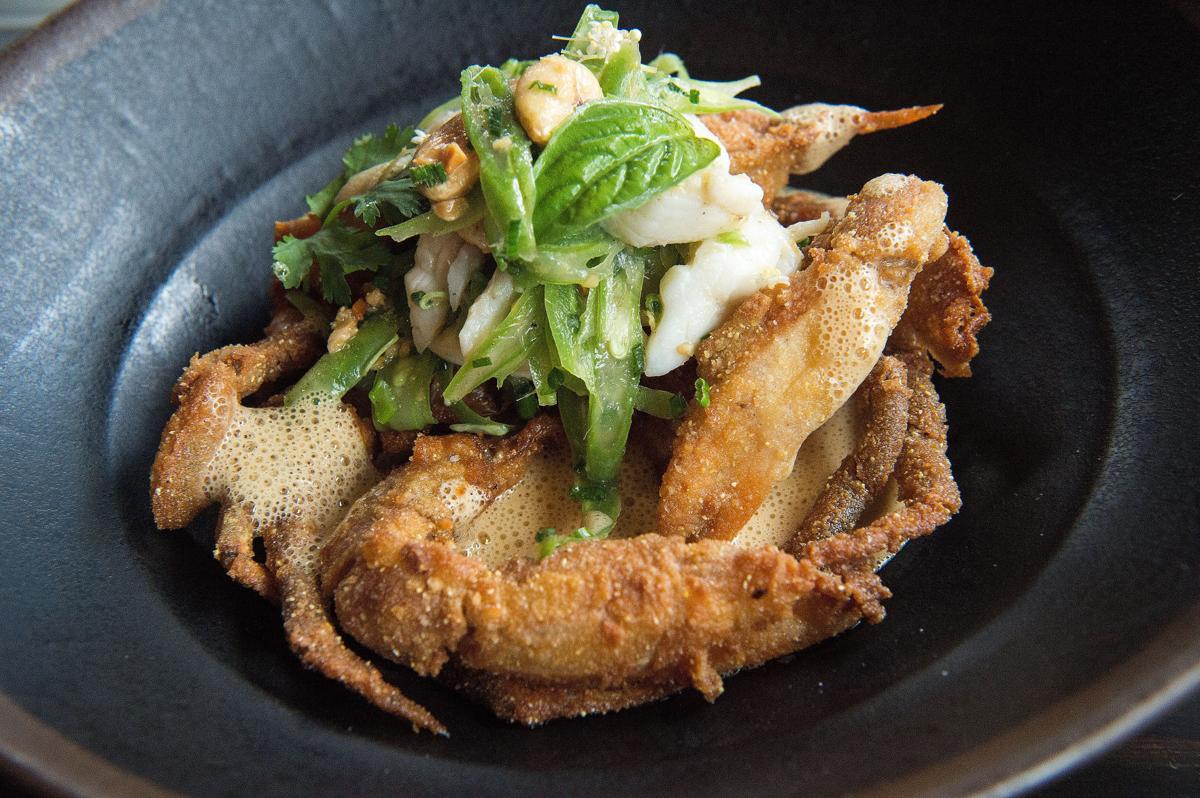 The styles and flavors come together in Maypop, offering a perfect synergy of the two with the refinement of a slightly fancier yet still affordable affair. From an exquisite cocktail menu, to river city Italian-Vietnamese fusions like Squid Ink Fuccilli and rice bean noodles with andouille Bolognese, this location is not a spot to be slept on. Located at 611 O'Keefe St. in the warehouse district.
Vessel Nola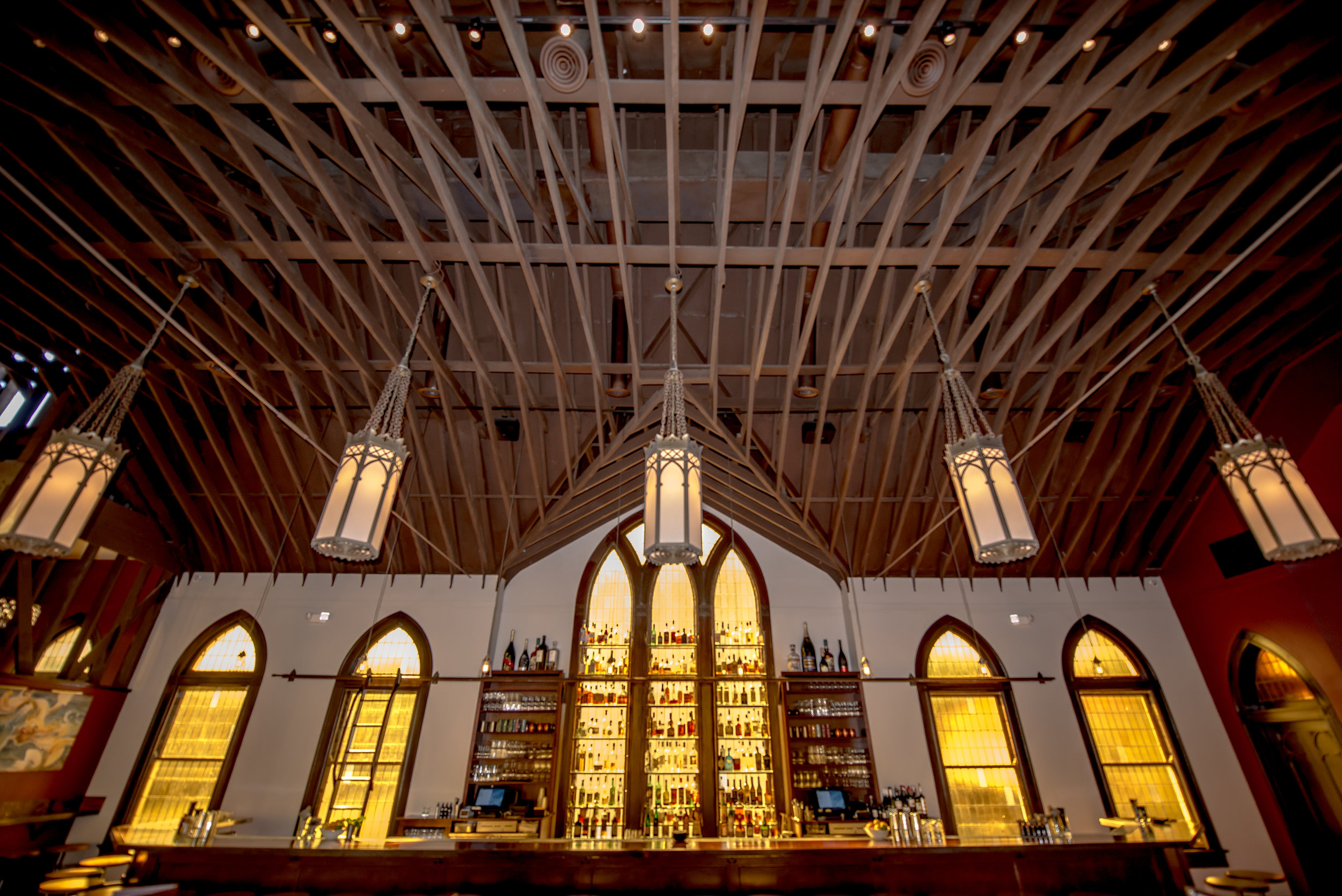 Photo courtesy of Vessel NOLA
One block away from the Canal Streetcar, nestled in an one of the cities old churches (built in 1914) Vessel offers a locally-sourced, freshly handcrafted New American styled menus, and a bonkers selection of cocktails and craft beers. Did I mention the cieling of the church was redesigned to look like the hull of a large ship? Or that they have 12 different kinds of glasses depending on the drink you get? Or that there's an outdoor patio with community tables designed to bring locals and tourists together? I didn't? Well they have those too.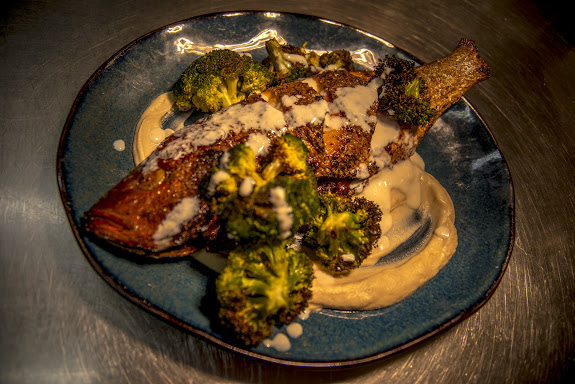 Whether you're in the mood for locally sourced and perfectly seasoned duck, pork belly, mac and cheese or short ribs, Vessel Nola, located in the heart of Mid-City is the place for you. Find it at 3835 Iberville Street. Don't miss out, Just think of all the instagram opportunities you'll have to show off how great your taste is!
Bywater American Bistro

Photo courtesy of Bywater American Bistro
Lastly but certainly not leastly, we have the Bywater Bistro, the newest conceptual offering from celebrity chef Nina Compton. Together with her husband Larry Miller and Compere Lapin Sous Chef Levi Raines comes Caribbean-Inspired Louisiana Cuisine. Expect delicious fusions like steamed red snapper with crystal hollandaise, duck with braised red cabbage, rabbit-pecan curry with jasmine rice and cilantro, and a dizzying array of appetizers I'm too hungry to talk about.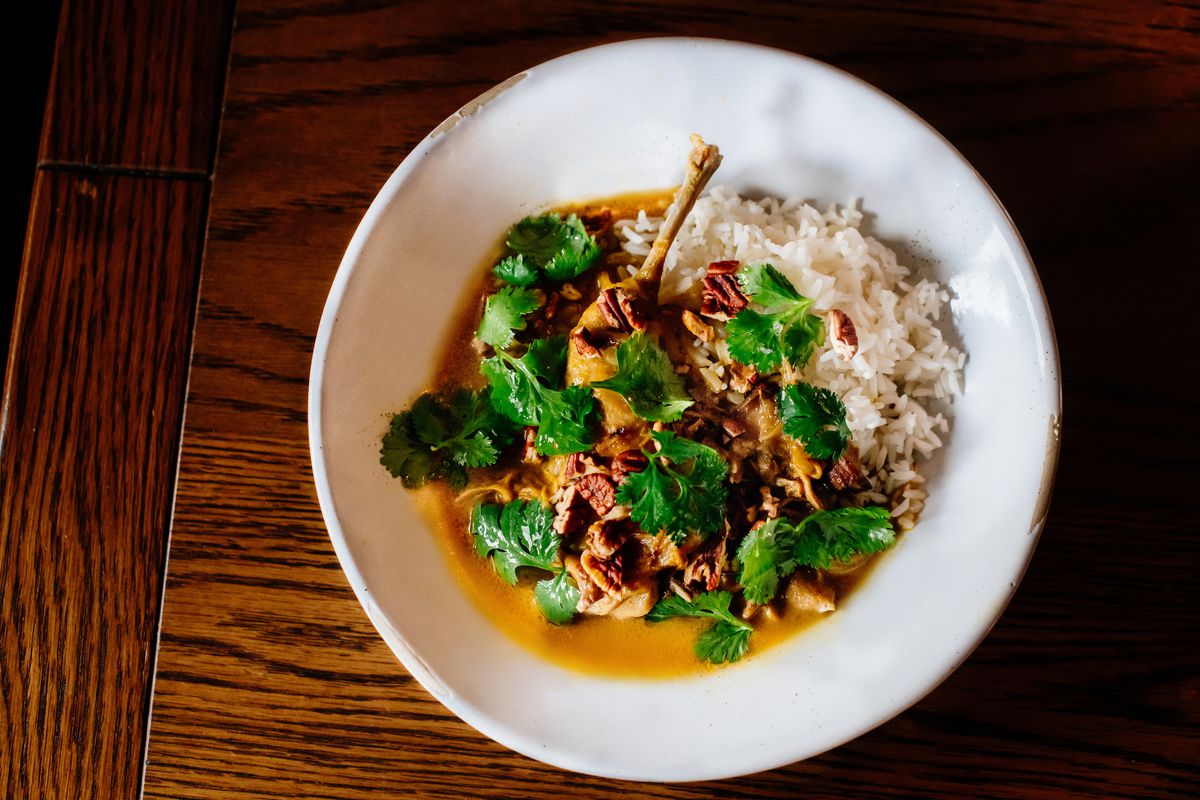 This classic, energetic spot is located in, you guessed it, Bywater. And if you can believe this, it's by the water, right next to the famous Mississippi River itself. Specifically, you can find it at 2900 Chartres St.
I encourage you to explore the areas that these popular and delectable spots inhabit, as these restaurants are products of their environments, representing what the neighborhood as to offer and bringing tourists and locals together. I selected these locations as examples of the sort of fusions this great city has to offer but by all means, wherever you go, give yourself time to wander. Adventure without the use of navigation apps and let the culture find you, instead of searching for it through a screen.